Our two Homestay Programmes offer applicants the chance to immerse themselves in Chinese culture and language by living with a local family for 1, 2 or 3 months. We offer two types of cultural immersion programme; a Homestay only, and a Homestay with weekly Mandarin lessons. More information about each of these programmes can be found by following the links below.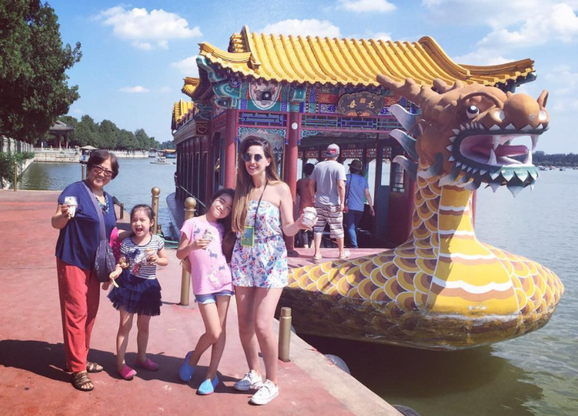 Join our Homestay Programme and gain a unique insight into life within a 21st Century Chinese family home.
As a Homestay Participant, you will be treated as a member of the family and given the chance to take part in activities, explore the local area and try home-cooked food. You will be expected to tutor for 15 hours per week, meaning you'll also gain experience planning and leading 1-to-1 English lessons.
✓ Food & accommodation
✓ 15-hours tutoring per week
✓ 900 RMB monthly allowance
✓ Monthly cultural activity
✓ Placements in Beijing, Shanghai and more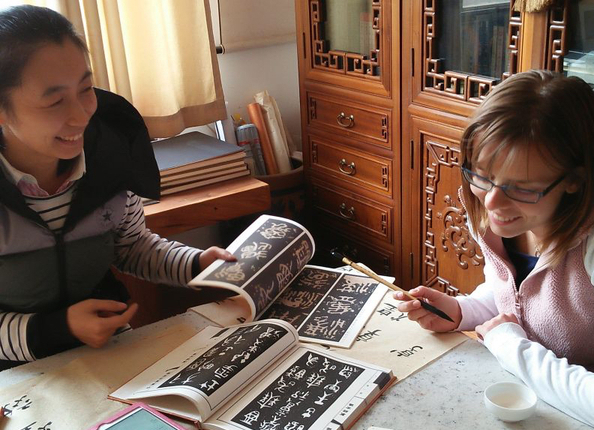 Take part in a Mandarin & Homestay Programme and learn the most widely spoken language in the world.
Staying with a local Chinese family and attending 5 hours worth of formal classes each week, you will be fully immersed in Chinese language and culture for 1 – 3 months. This total immersion programme is the perfect way to quickly improve your Mandarin and learn about modern-day Chinese culture.
✓ Food & accommodation
✓ 10-hours tutoring per week
✓ 5 hours of Mandarin classes per week
✓ Monthly cultural activity
✓ Placements in Beijing, Shanghai and more
Homestay Programme FAQ'S
---
Yes, our partners in China offer 24/7 emergency assistance during your stay. You can also contact Teach English In China and we will try to resolve any problems you might have.
Most families speak basic English, however we recommend learning a few key phrases and downloading useful apps, such as Pleco before you arrive.
Yes. Most of our participants have no previous teaching experience and we provide teaching support and guidance as part of our programme.
This is something that you must arrange with your host family directly. They will explain to you how they want their child to be taught and will provide you with workbooks.
Yes, most participants have reported that tutoring time has been split into 2/3 hours per day, giving you plenty of free time. Most families will invite you to participate in their family activities, but you will also have the chance to socialise with other participants outside of your host family and our partners in China will arrange frequent social events.
Usually host families will give you a key after a couple of days. Please ensure they show you how to use this.
Yes, all families are carefully screened and must have a background and reference check completed in order to participate. Once you have been paired up with a family, you will be able to speak with them prior to arrival.
We do of course advise you get suitable travel insurance in case of injury or emergency. It is your responsibility to ensure you have this.
Yes. You will need to travel on a short-term cultural exchange (F) visa, which allows you to stay for 30 to 90 days. If you wish to enrol on a student programme during your time in China, you may be able to apply for a student visa.
The programme fee covers the cost of placing you in the programme and the extra activities/services we offer.