Expand your horizons, boost your employability and learn Mandarin in China with our Mandarin Language Homestay programme.
Run in conjunction with an established cultural exchange provider based in Beijing, our Mandarin Language Homestay Programme offers you the chance to gain valuable experience to boost your CV.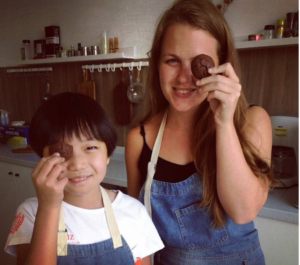 Staying with a carefully screened family for 1, 2 or 3 months, Mandarin Language Homestay participants will gain a unique exposure to Chinese culture and the opportunity to learn Chinese in Beijing, Shanghai, Chengdu or Shenzhen.
You'll attend 5 hours' worth of group Mandarin classes per week and have the chance to put what you've learnt into practice with your host family. In return, you'll tutor their child for 10* hours per week.
Our Homestay families are extremely welcoming and respectful. They are keen to both learn about your culture and teach you about their own. You will be treated as a member of the family and offered the chance to join excursions, try local foods and practice the language. You will also get the chance to participate in regular cultural activities with other foreigners on the programme.
A Mandarin Language Homestay provides the perfect opportunity to immerse yourself in Chinese language and culture whilst making new friends and exploring a fascinating country from a unique perspective!
*Should you wish to tutor for 15 hours per week, you will be eligible to receive a small monthly allowance. Contact us for more information.
---
"I got along well with my host family. They invited me to accompany them when they went out, whether it was skiing, going to the park or meeting up with their relatives. We could communicate freely and I didn't feel uncomfortable if I had a problem I needed to discuss with them. I also got along well with the children. Overall, it was a great experience"
"I was matched with my family based on my interest in swimming and Chinese language. I got to participate in weekly swimming classes with Cherry, the host child, which was great. I spoke in English to Cherry, but Mandarin to the host mum and dad and my Chinese really improved during my stay!"