We work with a number of trusted schools and organisations across China to offer a variety of long-term placement options, with start dates throughout the year.
Our strong links with both private and state schools in China mean that you have the choice between witnessing Chinese public education first-hand, or gaining experience in a highly regarded and increasingly popular private language institute. If you wish to apply with a friend or partner, we will endeavour to place you in the same location.
With placements beginning every 3 months, you are never too far from the opportunity of a lifetime!
Teach in a Chinese state school and gain a unique insight into how the majority of Chinese students learn. As a public school teacher, you will have flexibility in what you teach and how you teach it, giving you a unique opportunity to make a difference to students' English education.
✓  Work Monday – Friday
✓  Teach for 15 – 25 hours per week
✓  Options in Shanghai and Beijing
✓  Range of age groups available
✓  Attend a 2 week training camp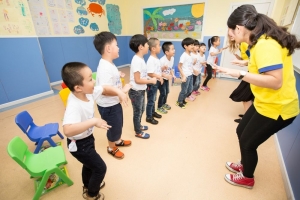 Work in a Private Language Institute and teach small classes of enthusiastic students to speak your native tongue. As part of a dedicated team of experienced foreign and Chinese teachers, you are sure to develop your teaching skills and form a strong bond with both your colleagues and your students.
✓ Work at a well-respected school
✓ Teach for 25 hours per week
✓ Opportunity to progress within business
✓ Work alongside several foreign teachers
✓ Receive ongoing training