Please note that due to the COVID-19 outbreak, we are no longer accepting applications for 2020 placements. Applications for 2021 are now open.
Take part in a homestay in Beijing whilst learning Chinese and immersing yourself in the city's vibrant business scene.
Our Business Immersion and Homestay Program offers an unparalleled opportunity to gain valuable professional and cultural experience, boost your CV and develop your Mandarin skills.
For the month of July, you'll live with a carefully screened family in Beijing, where you'll gain unique exposure to Chinese culture. During the programme, you will learn Chinese, give English tutoring sessions and take part in business immersion events alongside other programme participants.
Programme Highlights
As a participant in our Business Immersion Homestay Programme, you'll live with a Chinese family and experience their way of life. Outside of this, you'll learn Chinese, explore Beijing and learn about the local business environment.
Pairing with Family
We pair families and candidates based on common interests and shared aims. You will be given the chance to speak to a suggested family before deciding, and if you're not happy we'll find you another one. All families have been carefully vetted, have hosted foreign guests before and offer a good standard of living.
Chinese Classes
All participants will have the chance to attend 5 hours worth of group Chinese classes per week. You will be grouped according to your language level, and all course content will be tailored specifically to that. Between classes, you'll have the chance to practice what you've learnt with your host family and during the events.
Business Activities
You'll join two business immersion events per week, which have been specially designed to give you an insight into the Chinese and international business environment. These include visits to companies such as Didi, Google, Baidu as well as smaller startup companies, offering the ideal chance to network.
Food & Accommodation
Our host families provide private room accommodation equipped with air conditioning, a desk and a wardrobe to make you feel at home. Some families also offer guests a private bathroom. Your hosts will provide three homecooked meals per day. You'll have the chance to indicate dietary requirements prior to placement.
24/7 Support
Upon arrival in Beijing, you will meet a local representative from our partner company. They are tasked with making sure you're safe, well and happy throughout your stay, and they will be available at any time of day. Additionally, our UK based team are on hand to help with any practical issues and give cultural and lesson planning support.
Orientation Day
All programme participants are invited to attend our day-long Orientation Day in London a few weeks before departure. Upon arrival in your host city, you'll be met by a repesentative from our partner organisations who will give you a short introduction to life in Beijing, a transport and SIM card, and introduce you to your family.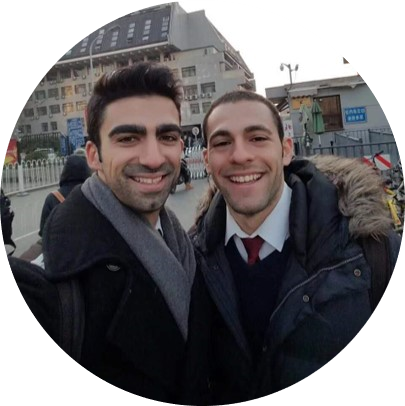 The Organizers
Our professional development activities are organised and attended by two Teach English In China alumni; Petros Djakouris and Costas Georgiou. After completing our TEFL Teaching Programme in 2015, they decided to stay in Beijing, where they perfected their Mandarin, attended networking events around the city and found full-time positions in other sectors.
During the day, Petros works for a Chinese technology company, and Costas works for a law firm. In their spare time, they both run an esteemed non-profit which supports professional development and offers career support to people from around the world.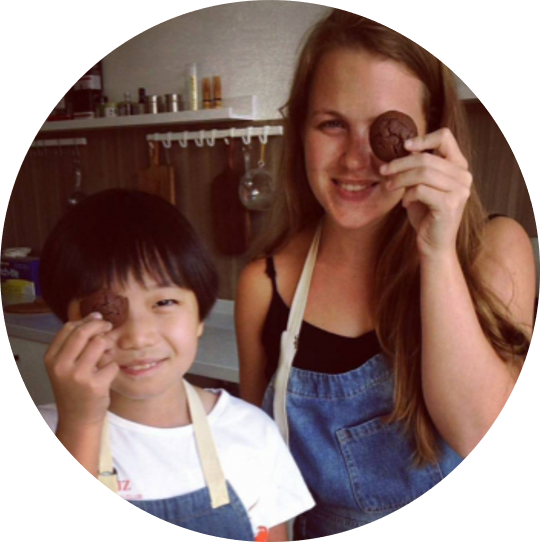 The Homestay
The Homestay part of the Programme is run in conjunction with an established local cultural exchange provider that specialises in sourcing trustworthy families willing to host foreign guests. A representative from this organisation will meet you at the airport to give you an induction and provide support throughout your stay.
All host families have welcomed foreigners into their home before, and are keen to learn about your culture and teach you about theirs. Besides attending Chinese classes and events, you'll get to explore the city with your hosts. You will have the chance to speak to a family before agreeing to stay with them.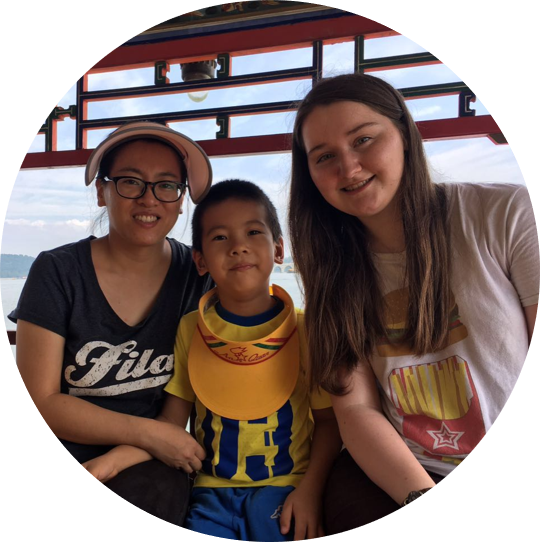 Part-time Tutoring
All participants will have the chance to tutor their host family's child in English in exchange for a small monthly allowance. The aim and content of these tutoring sessions will differ from family to family, but generally you will be expected to help the child with their homework and oral English. These are informal sessions that have been designed to help you bond with the family, whilst gaining valuable skills and experience to add to your resume. No teaching experience is necessary.
You will arrange your tutoring schedule directly with your host family upon arrival. The sessions will take place at a time that suits both you and the child, and your hosts will provide all teaching materials.
The Practical Parts
Dates
Our Business Immersion Homestay Programme runs from 1st – 31st July. Participants should make sure to arrive at least 1 day prior to the beginning of the programme.
Visa
All participants must travel to China on an F category visa. We will provide you with an invitation letter and application guidance. Please note, you are responsible for applying for and covering the cost of your visa.
Eligibility
To be considered for our Business Immersion Homestay in China, you must be a student or graduate, holding a UK, Ireland, US, New Zealand, Australia, Canada, South Africa or EU passport.
Program Fees
Please see below our Business Immersion Homestay Programme fee in applicable currencies.  Payment is made in two instalments; the first upon enrolment, and the second at least 2 months prior to departure.
| Programme Duration | GBP | EUR | USD | CAD | AUD | NZD | ZAR |
| --- | --- | --- | --- | --- | --- | --- | --- |
| 1 month | £1300 | €1520 | $1700 | $2265 | $2400 | $2520 | R 24,100 |
You will be responsible for the cost of your return flights to China, the visa application and spending money. Please ensure you are able to cover these costs before applying to the programme.