The 12-month best-of-both-worlds teaching program that'll help you explore a new culture, make valuable connections and launch the international career of your dreams.
Are you craving adventure that also looks good on your CV?
Do you want to immerse yourself in China, but have no clue where to begin?
Are you DONE with searching through job ads that look anything but trustworthy?
Or maybe you're worried that if you go for it, you'll be stuck on the other side of the world with no one to help when things get hard…
Trust us, we get it.
You want to experience the freedom and excitement of travel…but you don't want to jeopardize your career or get scammed while doing it.
You just want a drama-free, skill-building trip that'll land you straight on the fast path to success – wherever that may lead. The kind that will connect you with likeminded people who aren't married to the vision of the '9-5 grind' and are just as awesome and adventurous as you!
Imagine…
A fulfilling year that leaves you feeling carefree and career-confident…
A clear-cut path that takes you from stressed to secure…
A safety net that replaces your anxiety with anticipation…
Sound good?
That's where Teach English In China comes in. As a team of former TEFL teachers who've all taught in China, we know what it's like to be told to 'get a real job'. And that's exactly what we're here to help you do…
For over 15 years, we've been working and partnering with schools, training centres and government organizations across China, connecting ambitious graduates like you with life-changing journeys that light up your CV and help launch your career.
The Private School Teaching Program
The Private School Program is a comprehensive placement service that takes the stress out of finding, preparing for and starting a teaching job in China and gives you the time to focus on making the most of your adventure – you know, the stuff you're actually going for. It helps you:
Secure a legal job and earn up to 19,000 RMB/month (plus bonuses!) (by legal we mean the kind that comes with a work visa and won't get you deported).
Gain a professional certification that'll set you apart and add credibility to that trip that everyone thinks is 'just for a laugh'.
Experience life in China and gain the skills that employers everywhere look for – time management, flexibility, cultural awareness, maybe a sprinkle of Mandarin?
Create your own path with promotion opportunities into other areas of the business – see yourself as a Recruiter? Marketer? Curriculum Developer? It's there for the taking.
Feel at home in a flash and start making the most of your adventure from the day you touch down.
Build valuable connections to help advance your career, enhance your knowledge and feel supported throughout.
Your adventure includes…
We're here to make your journey run smoothly, from start to finish. To help you get off on the right foot with a cost-effective, time-saving experience, the Private School Program guarantees:
Your flight money back
That's right – all our partner schools commit to reimbursing the full cost of a round-trip from your home country. Note that you'll only receive this once you've arrived and started work.
---
Professional development training
No experience? No problem. Whether you've taught before or not, pre-departure and post-arrival training sessions will equip you with the skills and confidence you need to take the classroom by storm.
---
Free accommodation
All partner schools offer fully furnished, comfortable apartments that come equipped with western-style amenities, are close to your teaching location and guarantee a private room. No joke – expect to be well looked after!
---
Full visa application guidance
Getting a Chinese work visa is notoriously difficult. Why go it alone? Save yourself time and energy with step-by-step guides and assistance that take you smoothly from application to arrival.
---
Start-to-finish support
From the highs to the lows, we get what it's like to live and teach in China; you'll receive unlimited support from our advisors, who are here to answer questions, give advice and solve problems, every step of the way.
---
Access to our community
It's the people you meet along the way that make a good experience great. You'll be put in touch with our awesome community of teachers – past and present – from day one, helping you adjust, settle in and make friends from the get-go.
---
How to get started…
Send us your application: Whip up a cover letter, upload your CV and answer a few simple questions.

Chat to us: Jump on a 30-minute call and tell us about you – your background, what you're interested in, what you're looking for and when you want to go.

Sign up: Submit your enrolment form and pay the holding deposit (don't forget – this will be refunded in full). Then… you're all set!

Interview with a school: Show off your skills in a video interview with our partner schools. We'll guide you through what to expect and how to impress.

Secure your placement: Once you've found the position you want, all that's left to do is sign a contract and start getting ready for your adventure to begin…
How long does it take?
From application to arrival, the overall process will take around 3 months: 2-4 weeks to go through the above steps to secure your placement and 2 months to obtain your work visa. We'll be here to walk you through the entire process – because who WANTS to go it alone?
Where you can go
Whether you thrive in a city or prefer a slower pace of life, there's a destination for you. Choose to kickstart your adventure in: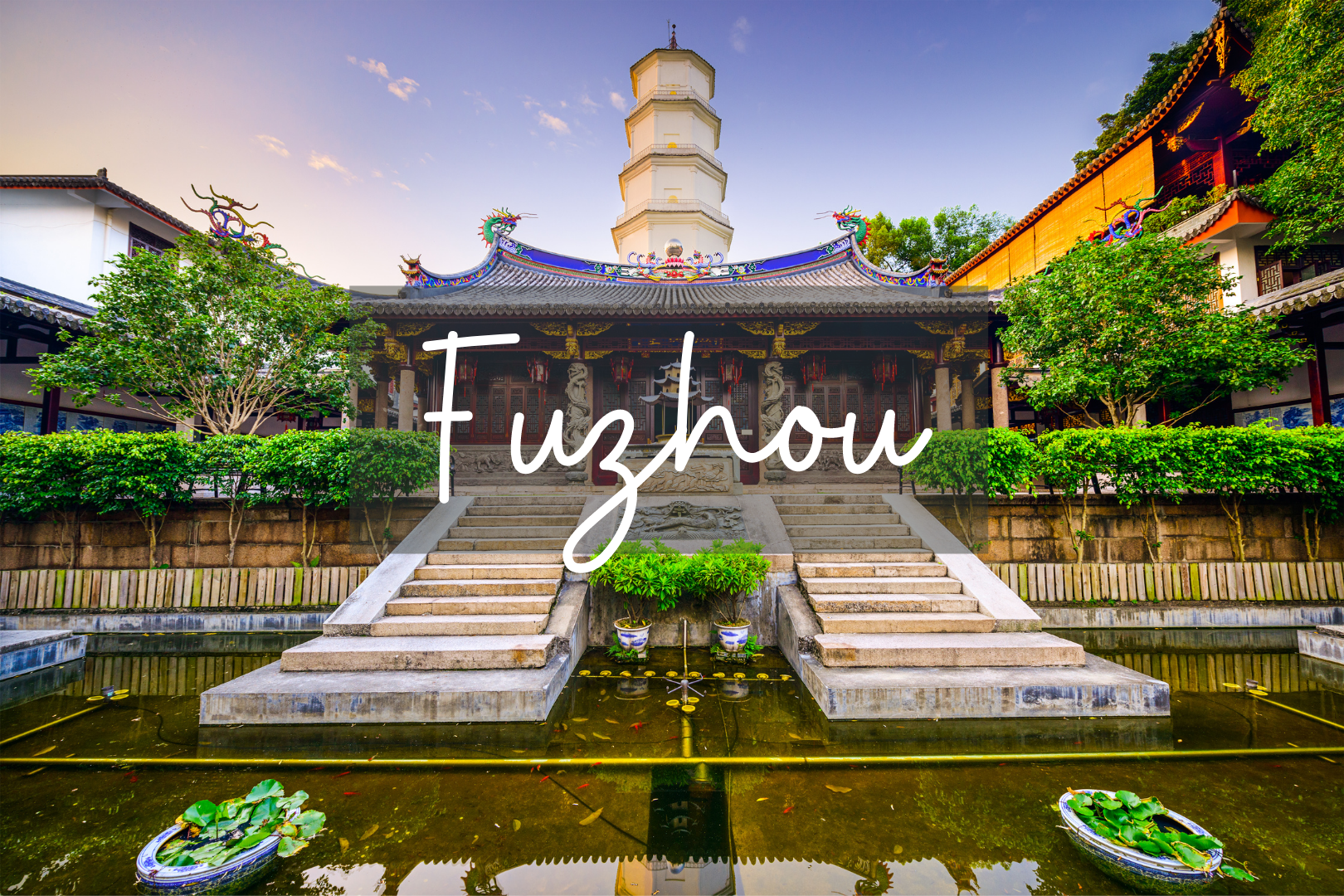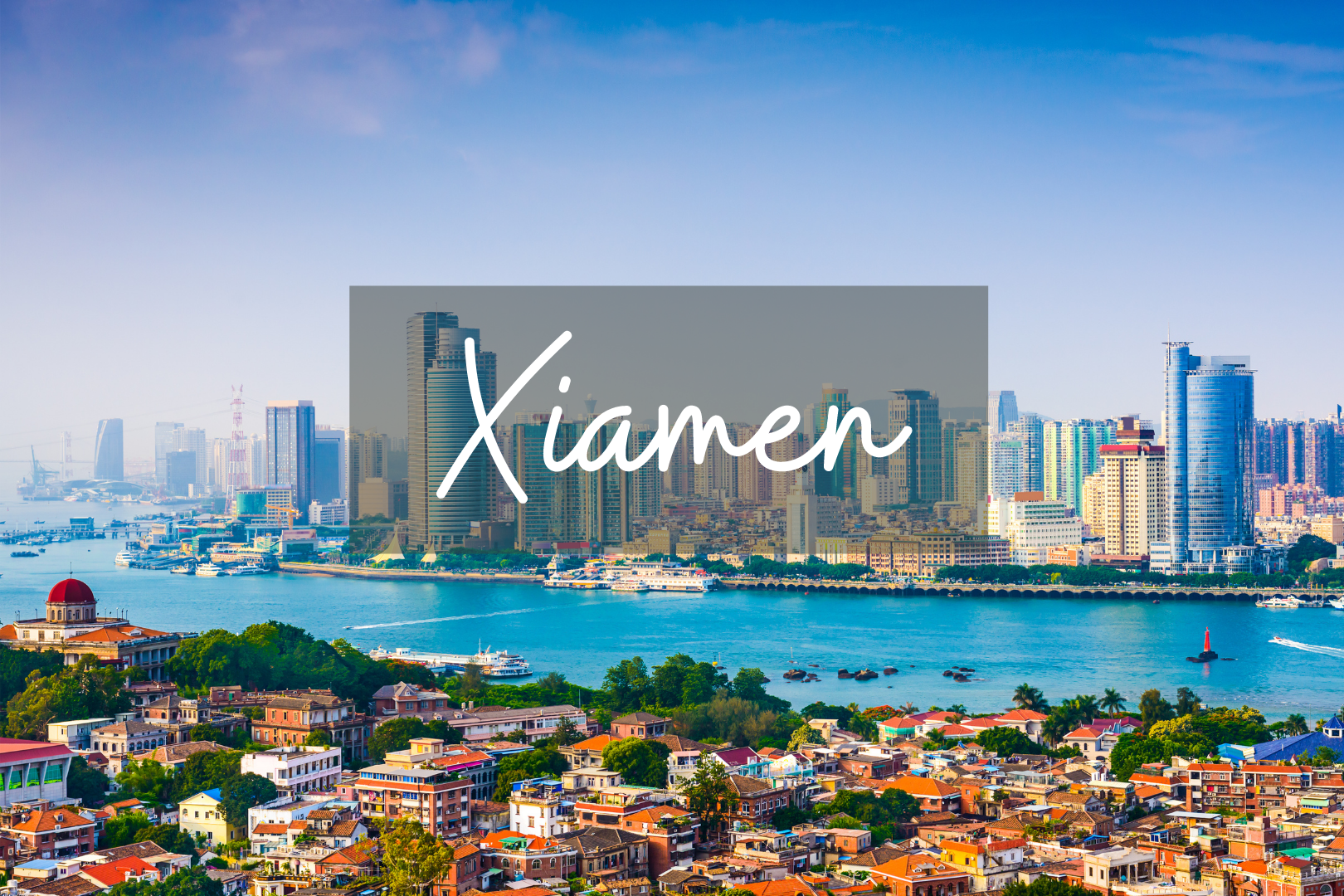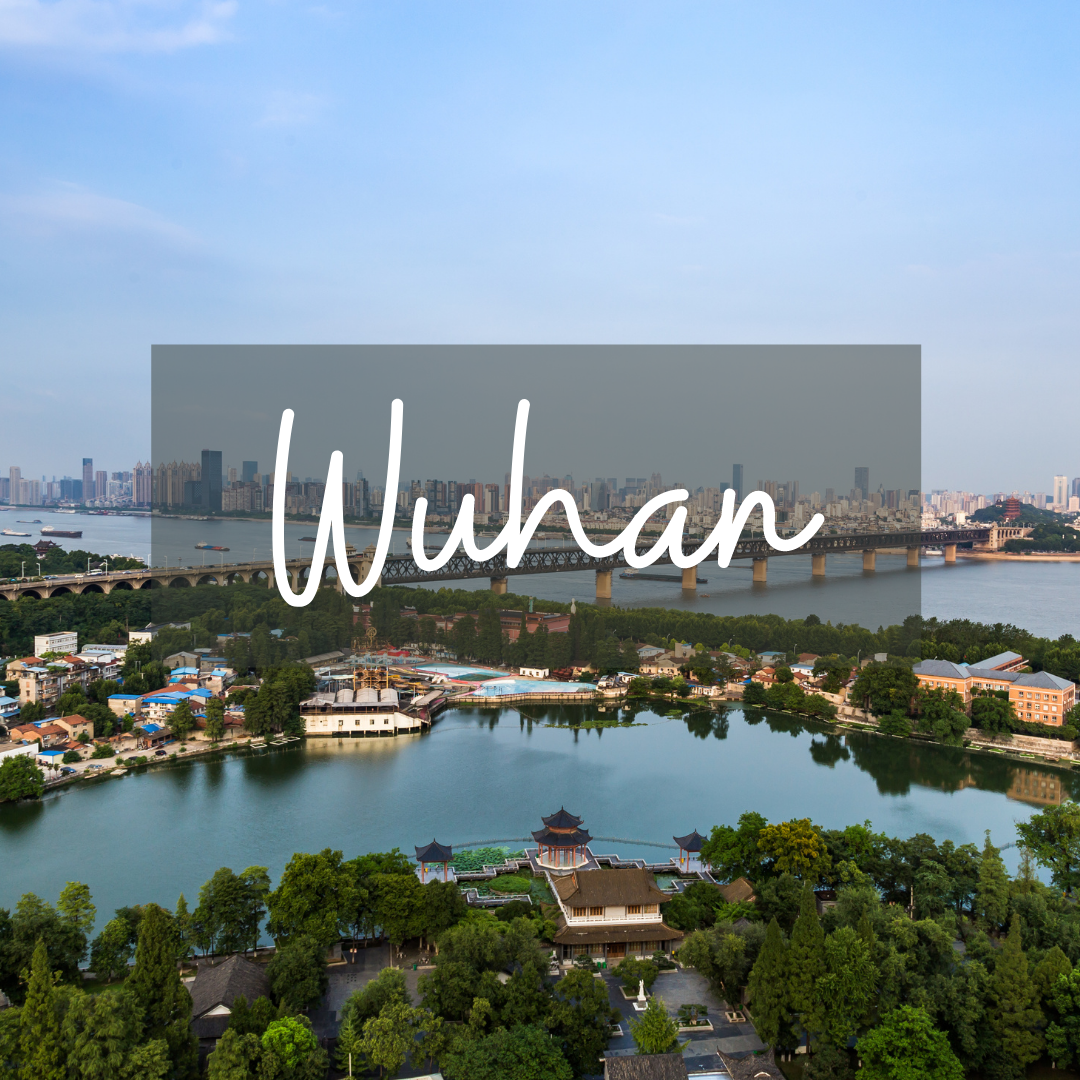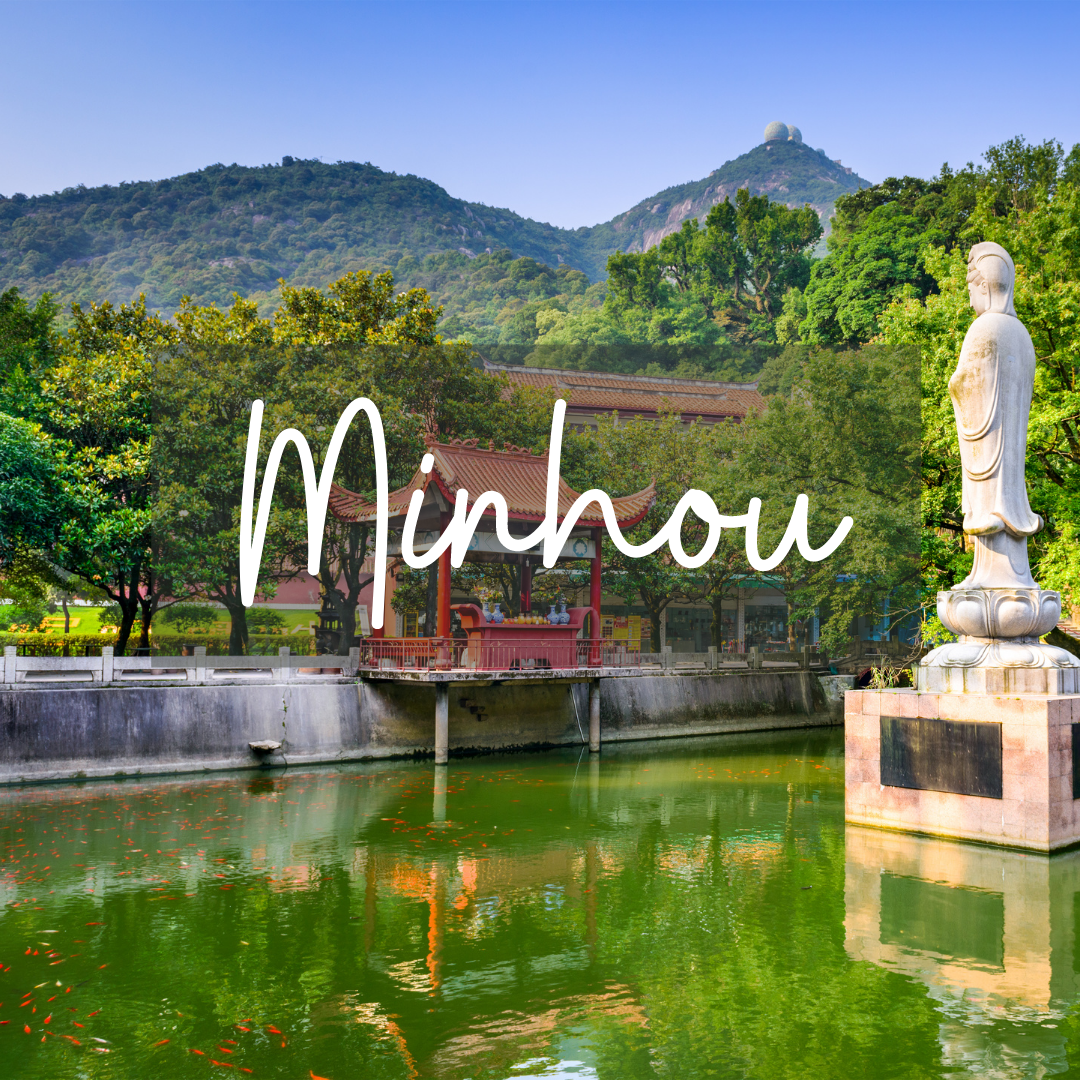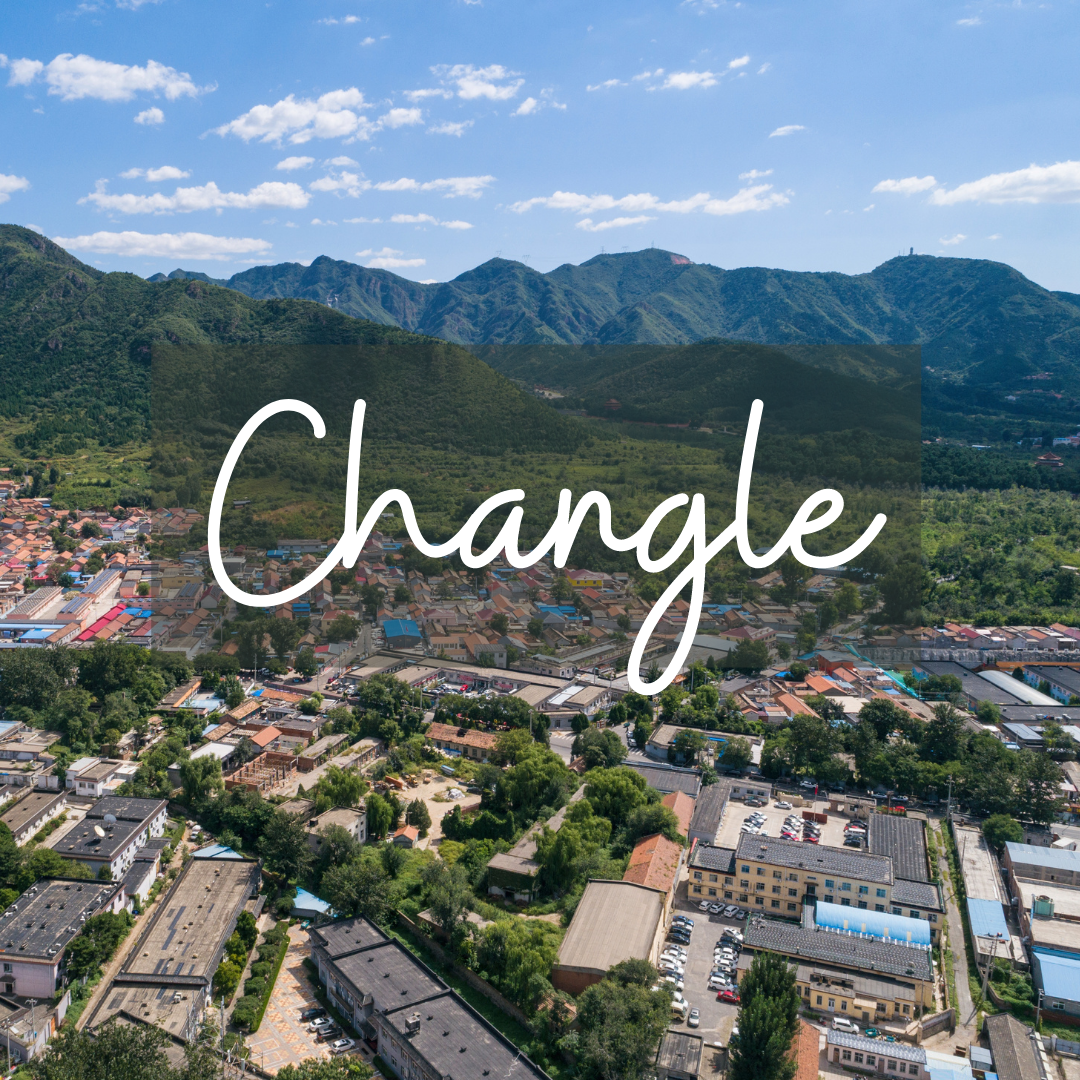 Your investment…
If there's one thing for sure, it's that you should never have to pay to work. But to guarantee your placement and our ability to offer these services, we require all participants to pay a £150 holding deposit.
We'll send that right back to you in full after your 5th week working in China OR in the (very unlikely) event that we're unable to find you a placement.
Unlimited start-to-finish support from our awesome team of China know-it-alls
Pre-departure training, advice and guidance
Guaranteed private language school placement that pays up to 19,000 RMB/month (plus bonuses!)
3-4 weeks fully paid holiday
Initial flight and visa costs (to be reimbursed by school after arrival)
This is for you if you are…
An ambitious final-year student or graduate looking to travel and gain stand-out experience
A stressed and confused job seeker who doesn't know who to trust
A China newbie who wants to know they're supported by people who know their stuff
A sociable bee who can't wait to embark on an adventure with a group of likeminded people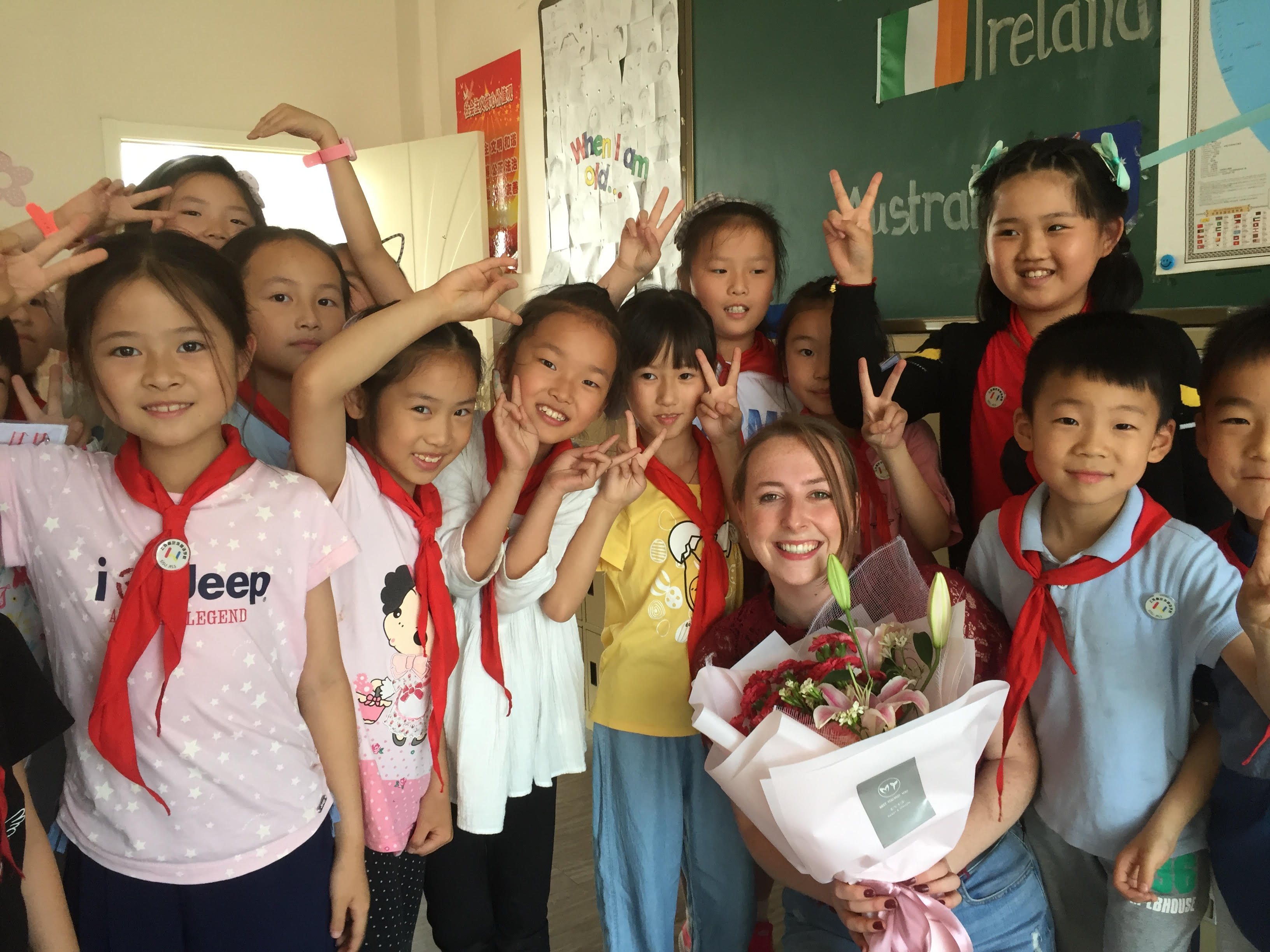 What are you waiting for?
If there was enough space for everyone, it wouldn't be special, would it? Secure your spot before it's too late.