The spring is well and truly upon us here in Shanghai, and it's got us in the holiday mood. The period between the cold of the winter and the humidity of the summer may be short lived, but that doesn't mean you can't make the most of it. Now that the sun is out and the sky is blue, what better time to escape the city for a weekend? In case you're not sure where to go, we've put together 5 of our favourite places to escape Shanghai and enjoy nature.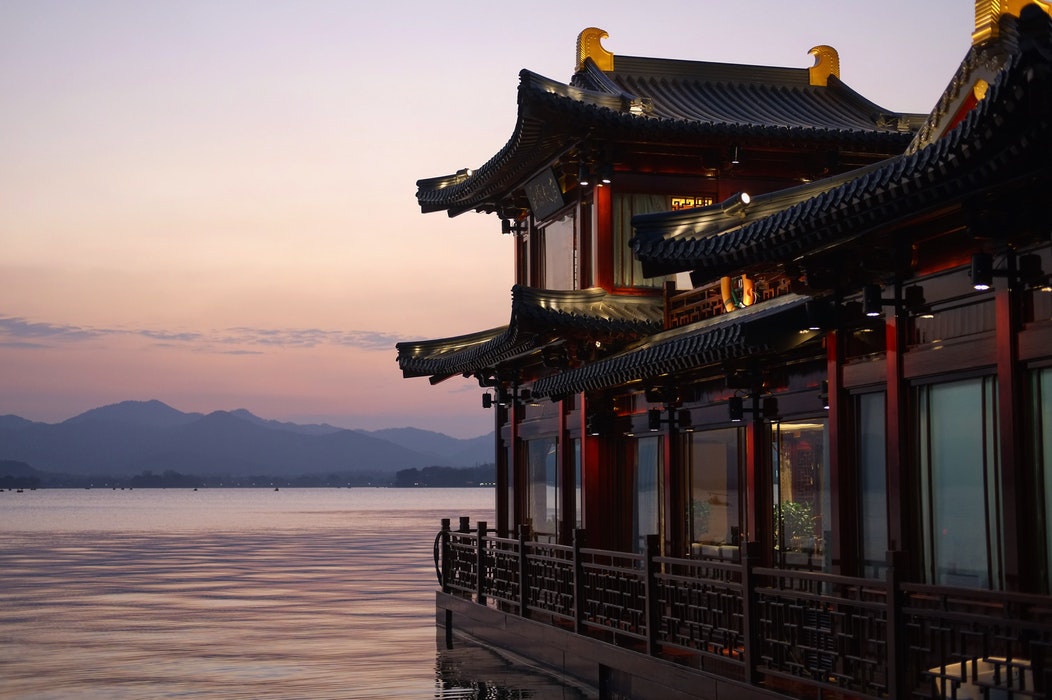 Hangzhou
Located in Zhejiang Province, just a 60-minute train ride from Shanghai, this city coined 'Heaven on Earth' is ideal for a weekend trip. Though Hangzhou is by no means a small village, the gorgeous West Lake and stunning surroundings make for a peaceful getaway. It's easy to spend days exploring the hidden treasures around the 2.5 square meters worth of lake, but if you're looking for something a bit different, there's plenty to choose from; head to the lush green tea fields, hike one of the many surrounding mountains or take a trip to the Xixi Wetlands National Park to truly unwind from the hustle and bustle of Shanghai.
While Hangzhou makes for a great weekend trip, you'll probably find you'll need to go back more than once.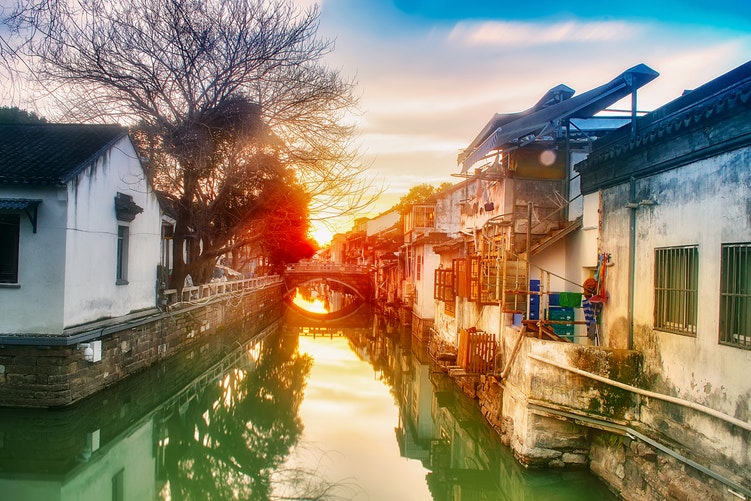 Suzhou
Situated to the north west of Shanghai, just 30 minutes on the high-speed train, Suzhou is a picturesque city in Jiangsu Province. Known to some as the 'Paris of the East', the city has become a popular tourist destination not only among the Chinese, but also foreign visitors. Quaint canals lined with traditional style buildings form large parts of the city, covering 40% of the city in water. As one of the regions ancient water towns, these areas have been well preserved, offering a true taste of what life here was once like.
Aside from getting lost along the maze of canals, visitors can enjoy a stroll around one of the city's many picturesque gardens. Or, if you're already missing city life, Suzhou's lively city center and nightlife scene won't disappoint. Though only a short way from Shanghai, this beautiful city feels far, far away and makes for the ideal short city escape.
Thousand Island Lake
Just a 2-hour journey from Shanghai in Zhejiang Province, Qiandaohu is a lesser known but equally worthy destination as the more popular spots above. This sprawling manmade lake was formed following the completion of a nearby hydroelectric station in the late 1950's. As suggested by the name, the lake is dotted with several thousand small islands, each with its own unique name. The water surrounding these is strikingly blue, and is in fact used in the production of China's popular Nongfu Spring drinking water.
Visitors can reach the different islands by boat and once there enjoy a range of activities including hiking, cycling and even go-karting. Though the scenic spot gets busy during holiday season, it's large enough to feel like you're truly escaping the crowds whatever time of year you go.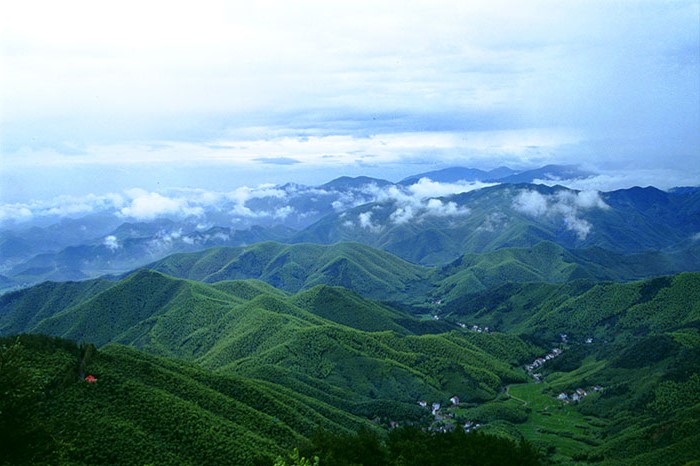 Moganshan
If you enjoy hiking, a trip to Moganshan is a must. This National Park has been coined one of China's best resort destinations, and it's not hard to see why. Formed of one vast mountain with 3 peaks that are dotted with luxury guesthouses and hotels, the area is ideal for hiking, relaxing and enjoying nature. As tends to be the way in China, the mountain is paved with footpaths and stairs to help guide visitors along different routes. If you're looking to get off the beaten track however, you won't need to look far. No route is boring, as temples, waterfalls and a bamboo forest line the way, making for a scenic walk.
Besides being a great holiday destination, Moganshan has an interesting history; it was here that foreigners built villas and houses during the 1900's to escape the summer heat of the region. Many of these villas still stand, giving a certain unique charm to the area.
Chongming Island
Chongming Island may be considered part of Shanghai, but it's a far cry from the hectic city center. Just off the coast of Shanghai, the island is blessed with clean air and thick forests. Despite being considered part of Shanghai, it boasts its own unique culture, language, and cuisine. Visitors can enjoy various attractions on the island, including Jin'ao Mountain, a bird protection area and a Confucian academy. But, the main reason many make the journey over from Shanghai is to get in touch with nature, on a trip to the Dongping National Forest Park. Here you can rent camping equipment and stay the night in a designated camping zone, which lays on a nighttime BBQ, campfire and show.
A popular retreat for many people in Shanghai, Chongming is easily accessible by public transport, taking from 1-2 hours.
Thanks to Shanghai's proximity to many incredible towns and cities, it's easy to take a quick trip whenever you need. Got any other favourites? Let us know in the comments below!
Want to live and work in Shanghai? Find out more about our paid teaching positions and get a step closer to starting your own adventure.