October 1st marked one of China's busiest periods for travel, as millions used the week-long national holiday to travel. China's fast, comfortable and far-reaching high-speed rail network makes train the most convenient and popular mode of inter-city transport. Thankfully, buying train tickets in China as a foreigner isn't as daunting as it may seem. In fact, the variety of booking methods at your disposal make deciding where to go the hardest part!
Train tickets in China are released 30 days in advance. For most trips, you'll find numerous trains ranging in price and journey time. These are easily identified by a letter; G, D and C trains are the quickest and most expensive and Z/T/K/L/Y/S are the cheaper, slower trains. The fewer numbers that follow the letter, the faster the train. It's a good idea to decide which type of train you wish to take to make the booking process easier. Remember, whichever option you choose, you will need your passport for both booking tickets and travelling.
Here are some of the best ways to buy train tickets in China:
#1 At the Train station
For the budget conscious traveller, buying tickets in person at the train station is probably the best option. Most stations have English-speaking staff, but to avoid confusion or delay, write down your travel dates, destination and train number. Stations accept WeChat Pay/AliPay, cash or Chinese bank cards and issue you with your tickets on the spot. The only downside is that you are likely to face long waiting times in queues, as ticket machines only scan Chinese ID cards and stations tend to be very busy. Tickets go on sale at stations 28 days prior to departure.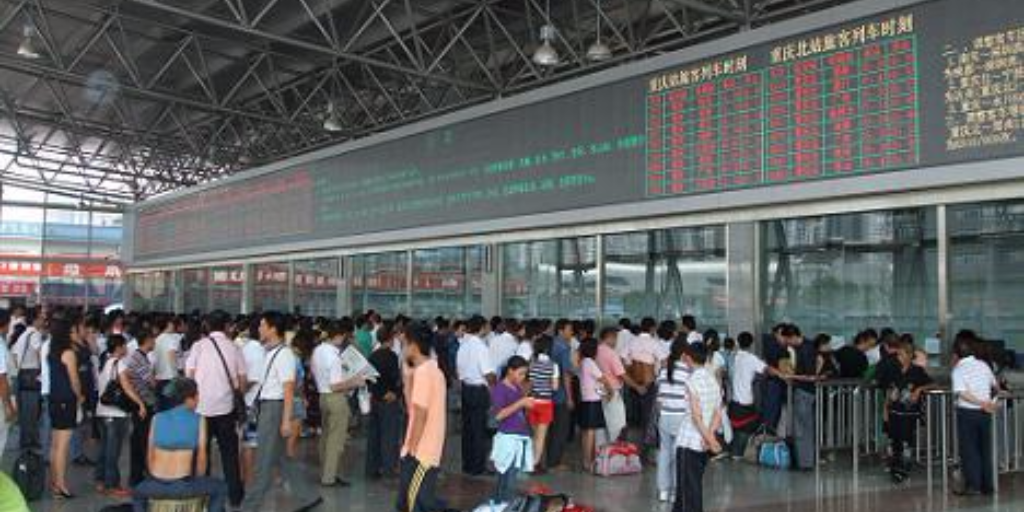 #2 From a Ticket Agent
If you can't get to the station or wish to avoid long queues, a ticket agent is a good option. Dotted around most cities, these are small booths that offer the same service as the train station. For a small charge of 5RMB, you can avoid the queues and get your tickets on the spot. These agents are often sandwiched between shops and admittedly look slightly dodgy, but don't let that put you off – these are authorised ticket offices that book real tickets!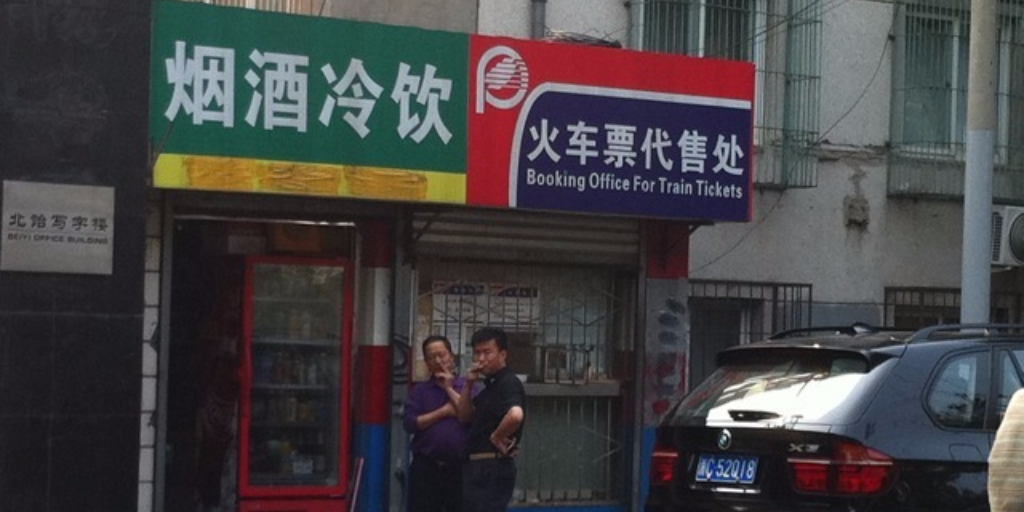 #3 On C-trip
The best option for anyone looking to book using English is definitely China's number one travel booking service provider; C-trip. Their English language website and mobile app allow you to enter your departure and arrival cities, travel dates and train class and choose from a list of available trains. C-trip accepts Chinese and foreign bank cards and charges a 30 RMB booking fee. Customers can choose to pay an additional 40 RMB for ticket delivery, or pick them up from the departure station at no extra cost. If collecting, be aware that you will need to queue as ticket machines only accept Chinese identification.
#4 Using WeChat Wallet
For anyone who has a bank card linked up to WeChat and can read Chinese characters, this is a fast and convenient option. Simply click on your WeChat wallet, scroll to the bottom and there you'll see 'Rail & Flights', which will take you to a browser on which you can search for and book your journey. Once you have entered your passport details, WeChat will remember them, making future bookings even easier. As with other online booking methods, you will need to pick the tickets up from the train station before your journey.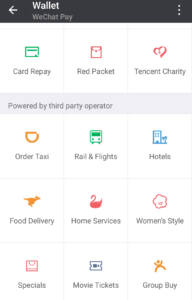 When you travel, be sure to take your passport and tickets with you and allow plenty of time for possible queues at the security check. Enjoy your trip!