By Ben, Long-term teacher in Shanghai 2017-present
Having been an active and gigging musician in the U.K for many years, one of my main concerns when moving to China was weather or not I would be able to find places to play and meet new people to play with….
The Backstory
For many years in the UK I was playing in several bands and would perform up and down the country. At some point throughout all the gigging, recording, selling tickets and lugging heavy gear all over the place I began to feel like I wanted to make a change in my life. When I decided to move to Shanghai it came as quite a shock to  my bandmates and musical colleagues but, they understood I wanted to try  something new and see what the other side of the world had to offer me. So, after weeks of rom-com style sobbing and emotional goodbyes (just kidding) I went on my last tour with my band (three dates in the smallest venues and most budget hotels of Leeds, Manchester & Liverpool) and played my last gig with another and assumed I was saying goodbye to that part of my life indefinitely. Then a few weeks later armed with nothing more than a fold-up travel guitar and some souvenirs from "the band days" I headed for Shanghai….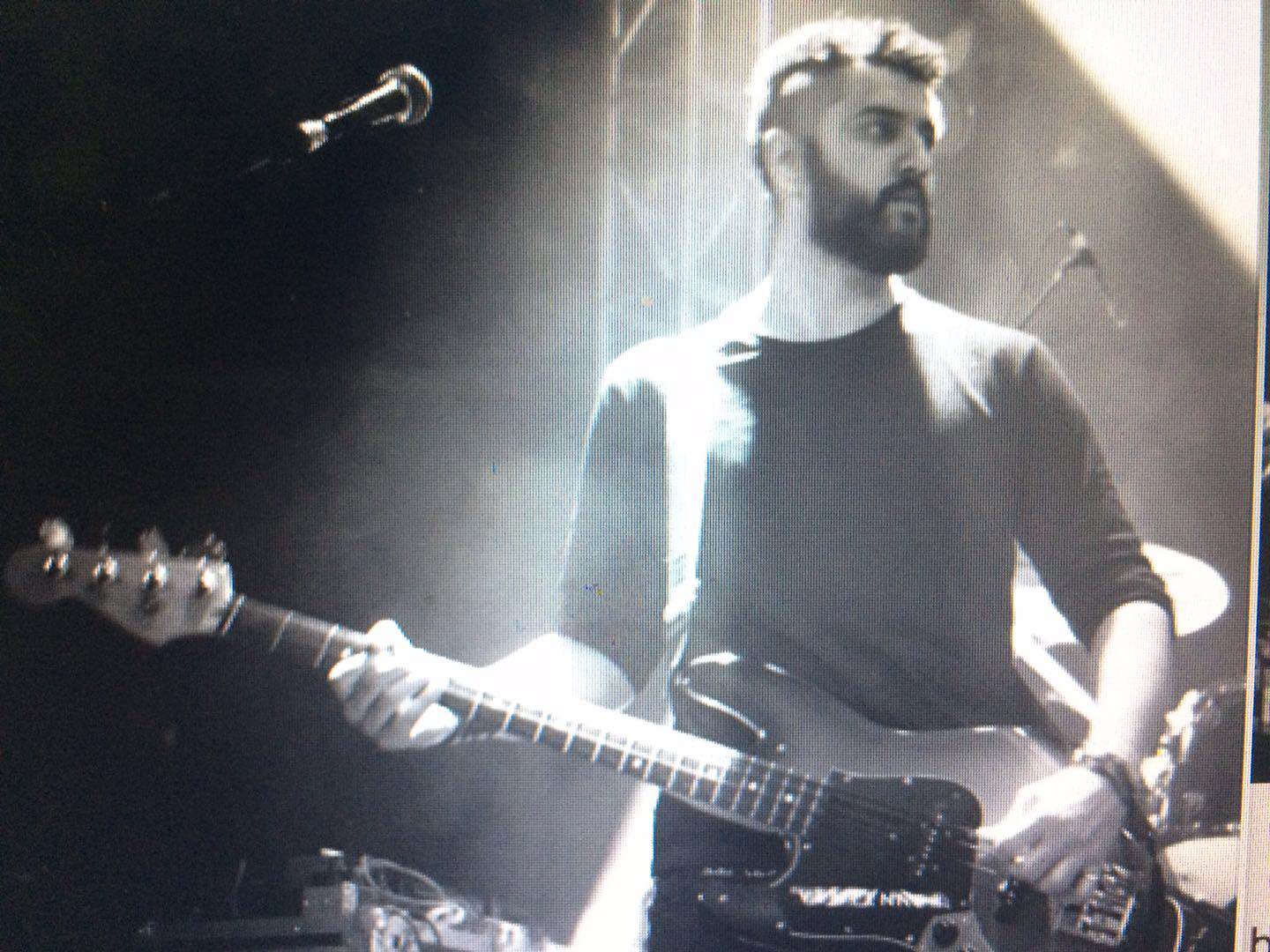 My first week in the city, after the training camp and work inductions. Myself and two other teachers went out in search of accommodation. We managed to find an apartment we liked, in a cool area (Xuhui, in the former french concession) and with some great amenities nearby. One of the best things about this apartment was that straight over the road was a music venue "Harleys Underground"! On our first night    in the apartment (after three weeks in hostels and hotels) we decided we had earned  a drink! so we went down to the bar. I saw that outside the venue they had a poster saying that they had 'jam nights" on Tuesday nights. On walking down some smokey steps we found ourselves in a very cool looking venue resembling a mix between the underground blues and jazz clubs of Prague and the rock clubs of north London.
The bar owner was a tall, thin Chinese gentleman dressed as if he should have been in  the background of a Wu Tang Clan video! he had large baggy pants, gold chains and  a swagger like he had just fist bumped 50 cent! I immediately thought that I must have stumbled across the Chinese mafia. I timidly asked him if I could come and play at the jam night and he said 'sure, what do you play?" I replied 'guitar, bass and drums' so the following night (less than twenty-four hours since I first entered) I was onstage in Shanghai! One thing to note about gigs in this city is that everything, and I mean everything starts late! Most jam nights don't begin until 9:30 and end somewhere around 4am on a weeknight (the holidays are generally the best time to visit, unless you're lucky enough to have some weekdays off work!). So with no knowledge of this I arrive at the bar with my guitar ready to go at 8pm, this was a mistake.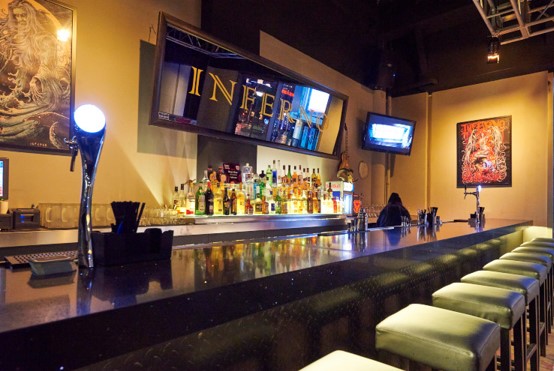 I waited around and chatted to some people and finally went on stage at  9:30, I played three songs on my own, nervously strumming and singing away (as I was used to playing in a full band this was a very alien experience for me) and and then a long haired texan asked if he could join me and I said, "of course!" and within  10 minutes I was drumming on stage with a Canadian rapper and a couple of American musicians!
After we finished playing what must have been a hour and a half long set of completely made up on the spot "classics", The venue booker (and one of my now good friends) approached me and asked if I would be able do an hour long solo gig the next week, I gladly said yes and went home to work on my chops as a solo performer. Since then I have played at Harleys Underground over ten times! I have also played at Inferno (a music venue near the bund), at private functions, and jam nights all over the city! These jam nights are fantastic for anyone wanting to get into the music scene, they are on almost every night of the week and are always filled with great musicians from all over the world!
The Jam Nights
Tuesdays 21:30 – Late: Haleys Underground (A great all round vibe, no style is off limits and you can find a nice mix of western and Chinese musicians here) Wednesdays 22:00 – Late – Char Club (Much more of a muso type of vibe, if playing complex jazz or intense blues jams are your thing then this one is for you!)
Fridays 22:00 – Late – Shanghai Jazz and Blues Club (Highly skilled jazz musicians…. lots of chart reading)
Sundays 16:00 – 20:00 – Hippy Music Jam (The best jam in the city, run by Shanghai Guitar Club and set in a really cool guitar shop/cafe/bar it offers some of the most fun you can have jamming on a Sunday afternoon).
Why is the Shanghai Scene So Good?
For several reasons Shanghai's music scene is one of the best in the world. Firstly  the variety of international musicians in this city is almost unmatched, I have had the pleasure of playing with musicians from so many different countries since arriving, each bringing their own unique take on things and artistic flare. Secondly, the diversity of genres is fantastic; I, a Blues musician, have played on shows here that have consisted of rappers, metal bands, electronica acts, jazz bands, punk bands,  folk artists and many many more. Lastly the people are all so friendly and welcoming and appreciative of more musicians coming to Shanghai.
Where You Should Start…
There are several good ways to ingratiate yourself within the Shanghai scene. I would recommend coming to one of the jam nights, if you can't bring an instrument most jam nights will have the basics and backline gear. You can also request to join one of Shanghai's many musical Wechat groups, (the Shanghai guitar band bass club being the best) you can find a musicians meet up group on the Meetup App or simply start going to one of the tens of shows happening every night in the city!
Things Worth Checking Out
Time Out Shanghai – Gig listing and articles
Meetup App – Some Great free events and groups
Hippy Music – A great music shop and hub of Shanghai's music scene The Shanghai Show – Podcast
Shanghai Guitar Club – WeChat Group and Events
So What's Next
Having come to Shanghai and fallen in love with the music scene, the hustle and bustle of the big city life and the culture. I have decided to stay, and soon I will begin setting up my own music business out here (which I plan to open in late 2019). Living in Shanghai is an absolute breath of fresh air! it gives you the opportunity to meet,  play with and learn from musicians from all over the globe.