We reached a memorable milestone last week, when our YouTube channel surpassed the one million views mark.
A massive thanks to everyone that's gotten involved with the channel over the years!
Our Ambassador Anthony Ward has contributed many brilliant vlogs to the channel, and he reflects on some his favorite videos here.
I am so excited to be able to let you know that we have reached ONE MILLION YouTube views on the Teach English in China YouTube page. It has been an absolute joy to see the creativity of so many of you creating really informative and entertaining work. Many teachers have gone on to live in China after watching our YouTube videos so it's been a really important and inspiring platform for many.
In celebration of our achievements, I'm going to highlight some of my personal favourite videos on the Teach English in China YouTube channel and discuss some thoughts and feeling as to why they've been a particularly influential.
First up is a one that really resonated with me 5 years ago in 2013 before I signed up to the programme and that is of Lauren teaching her class about holidays. It was the first video I ever saw of someone teaching in a Chinese classroom. Everything from the way the classroom was laid out to the way the children spoke and acted was really different and it fascinated me. I remember at the time thinking how unique the experience would be and it clarified how real it was and that this was an actual job that I could do. This video now has over 44,000 views. Amazing!
Next up, Ted has been an excellent contributor to the Teach English in China channel with one of his videos reaching over 81,000 views. A lot of Ted's videos have been very informative and useful. 4 years ago he put up this video about Chinese food. I remember watching this before I ever went to China and it didn't seem real. The thought of living in China and being independent just seemed like a really mad concept at the time, especially when you've just come out of university.
Helena's goodbye video was 3 years ago, which summed up her whole year as a foreign teacher. The great thing about this video from a personal side of things was that I, and people from my first year, had met all the people in the video. Therefore from this moment in time the videos felt a lot more personal. While I was in Beijing, I could see what my friends were up to on the other side of China in Shanghai. Anyways enough about my own feelings, I think this video really shows you a variety of things that you can do with your time away in China.
Jennifer has been an incredible force on our YouTube channel with her videos staggering over 300,000 views in total. This is one of my favourite videos of hers as it showcases travelling in Xi'an but also shows the friendships that were made through the programme. Everyone looks happy to be there and they are all willing to have a good chat to the camera about their time away.
Nicola has made many vlogs about her daily life, most notably her vlogmas 2016 and 2017. She always gives an honest perspective of everyday life in China. One thing that amazes me about Nicola is that she works so hard to make sure her classes are of good quality and she recently won the Outstanding Teacher Award. One of the most noble things she has done in China is her volunteer work in a childrens hospital. She's been doing some amazing things to make a difference and she talks all about it in the video below.
This is a very recent video by Benjamin that I really enjoyed. The way it was shot was very visually pleasing and very professional yet has a very true representation of a day in he life of China.  Very inspiring and makes me want to produce better videos. Hopefully we will see more of Ben in the future!
So what's to come in the future for our YouTube channel? One thing is for sure is that I'm really looking forward to seeing how Jessie gets on with her time away. Jessie is about to jet off and live in Fuzhou any day from now and already she has made some videos in the build up to her departure. One thing Jessie has taught me already is that anything is possible as she is taking her cat to China! See the video below as to how she has prepared for her cat's take off.
There are so many other videos I want to mention that have been a joy to watch and learn from. Including some recent ones like Supriya and her Homestay vlogs, Sarah Easter's lifestyle videos and many others. If you want to check them out, head over to the Teach English in China Youtube page at http://www.youtube.com/teachenglishinchina We currently have 253 videos for you to explore. Thank you again teachers for your hard work and here's to the next million!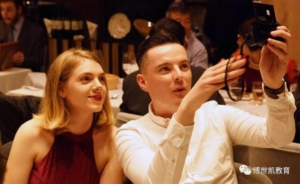 Above: Anthony and Nicola in Shanghai
If you don't know me already, my name is Anthony and I have been creating videos about my time away in China on my channel MrAnthWard, simply because I enjoy it. Having gone through Teach English In China myself and making the most of opportunities, it lead me to work as an ambassador of Teach English In China, leading university lectures up and down the country about business and life in China. I now currently live in Shanghai and recently had a video go viral in China with over 200,000 views. I've been working on the Teach English In China channel for a couple years now and I've had the pleasure of working with most of the teachers on the programme at orientation days and as a supporting mentor.
By Anthony Ward, Teach English In China Ambassador & Teacher in Shanghai