Shawn Wright, Teacher in Nanjing 2019 – 2020
The day had finally come when I was to leave for China and I was a bundle of excitement and nervousness.
But first you may be wondering why a 24-year-old from a small town in Scotland decided to move to China and teach English. Well, I graduated from university in 2016/17 and had been working full-time in London. Working in London I met so many older people who always said that they wished they'd lived their lives a bit more when they were younger and regret not taking those chances to do something extraordinary. So, I decided that I wanted to see more of the world whilst I had the chance and my friend recommended Teach English in China to me as she had used them previously and loved it. Coming to China has provided me with the perfect opportunity see a part of the world I never thought possible and to immerse myself fully in a new exciting culture. The work-life balance at my school means I have plenty of free time to explore and learn new skills and I am very much looking forward to experiencing things that not many people back home can say they've done. It is also a great way to develop some important life skills and build self-confidence.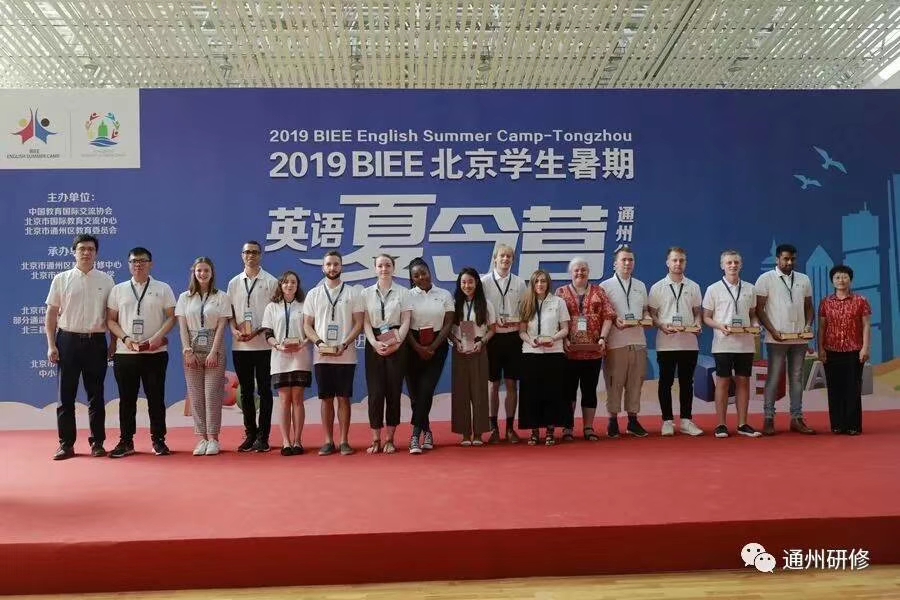 I arrived in Beijing along with a few other foreign teachers and we were transported to the hotel to meet everyone else and to start our 4-day teacher training.
The teacher training consisted of being in class from 9-5pm with a 2hr lunch break and then reading a couple of chapters from the coursebook. We covered topics such as classroom management, teaching grammar, different learning styles and Chinese culture. At the end of the camp each of the teachers had to perform a 10-minute demo lesson in our classes and sit a final exam which mostly consisted of multiple-choice questions- not as bad as it sounds honestly! Anyway, the teacher training was very helpful in preparing us for what came next, the 10-day teaching camp. It was also a great way to meet the other teachers and everyone became good friends very quickly.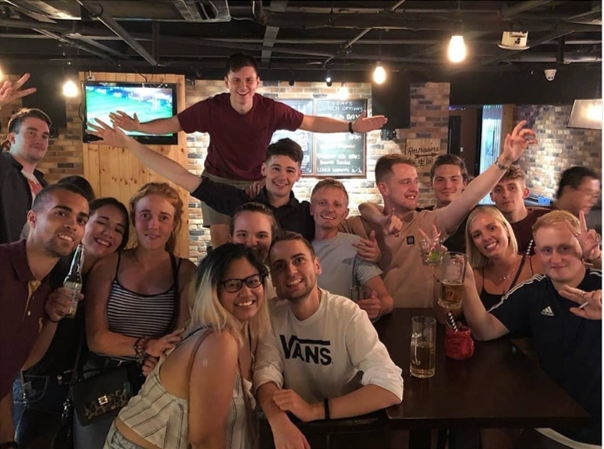 The 76 teachers who arrived in Beijing were split into 4 different camps, and so after saying our goodbyes to the other teachers, we were whisked away to our various camps. I was placed in the Tongzhou camp (pronounced Tongjou). When we arrived at Tongzhou we unpacked our things and met our Chinese teaching assistants who would be helping us and providing us with feedback and teaching tips throughout the camp.
On our first morning in Tongzhou we attended an opening ceremony for the camp where we were given gifts. Then it was off to meet our class to start our first day of teaching. Was I nervous? Absolutely! The thought of standing in front of 40 Chinese teenagers and teaching them how to speak a foreign language seemed a daunting prospect. But as soon as I got into the classroom those nerves disappeared. The kids were all absolutely lovely and were super excited to meet their new teachers. For a lot of these students this was their first, and possibly their only, time meeting a foreigner. The first lesson went well, me and my co-teachers introduced ourselves and where we were from and made the kids do the same. In the afternoon we moved onto our first topic- London.
We had to cover a wide variety of topics throughout the 10 days ranging from all the different continents to ordering food, exercise, British traditions and culture and we even made the kids teach us something for an afternoon. This is where my class picked out my Chinese name for me. Our schedule in the camp consisted of class from 8.30-11.45am and from 2.00-4.45pm with a 15-minute break in the morning and afternoon and then lesson planning after dinner. It was a busy schedule but it was all definitely worth it and I now feel very prepared for my year of teaching.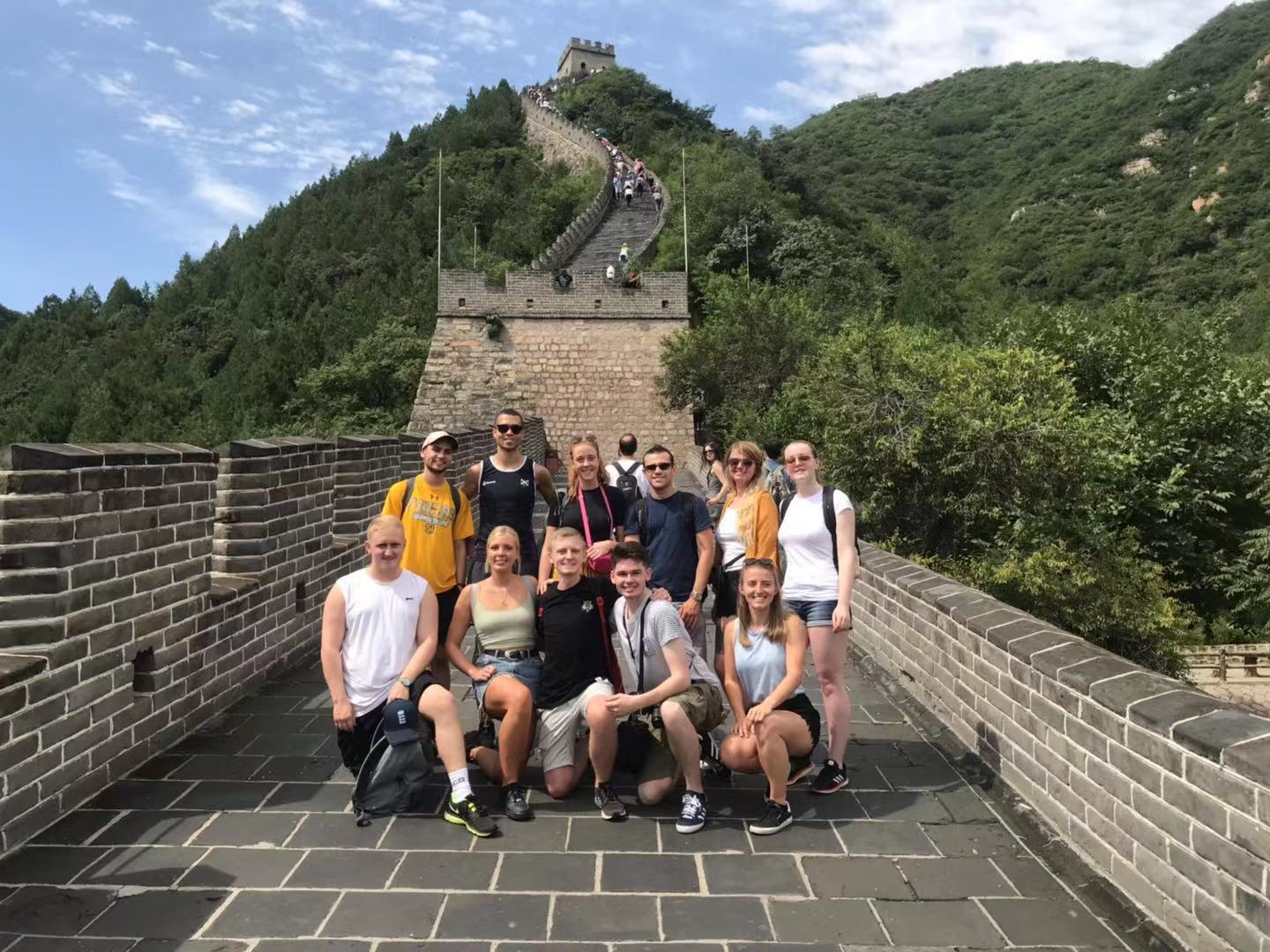 We went pretty early on in the morning so it wasn't too busy or hot which was a bonus. After visiting the Great Wall, we went to a shopping centre for some lunch and a spot of retail therapy.
The end of the summer camp arrived and it was time to say goodbye to our classes. It's amazing how attached you get to your kids in such a short space of time. But before we headed off to our chosen cities, we were treated to a closing ceremony and lots of photos with our kids. All the foreign teachers even had to perform the Cha Cha Slide at the ceremony. A lot of the kids made us gifts and wrote us cards which was a very nice gesture.
Overall the camp was busy work but it has definitely left me prepared for my year of teaching and I absolutely loved getting to know and teach my class. Class One you guys are the best and I would 100% do it all over again!
Shawn will be sharing his experience teaching in China with us on the blog. To follow his journey, head to our Teacher Blogs section.