By Amy Penny, Teacher in Suzhou, 2019-Present
With my mum coming to visit next week for ten days, I've been thinking more and more about the city of Suzhou and its surrounding areas. The last couple of months have been spent thinking about where to take her, what would be the most exciting for her to see and what attractions sum up the spirit of China the best. While I've only been here three months- and am under no illusion that I've even come close to exploring Suzhou to its full potential- I feel that I know enough places to make these ten days some of the most memorable of her life. This post is going to be a short list of what I consider to be great things to do in and around Suzhou- whether you're living here or just visiting. Now, I am fully aware that everybody finds beauty in totally different things, but this is one of the things that makes Suzhou so perfect! There is such a huge variety in things that you can see and do here- I'd dare to say that there really is something for everyone. Therefore, I will vary my list as much as possible in the hopes that at least one of the items will interest you.
Shanghai
The Bund
Shanghai being only a short 30 minute bullet train ride from Suzhou is absolutely amazing. Being able to just 'pop' to Shanghai on a whim is definitely a huge point in Suzhou's favour. Not to mention the fact that you get to ride on a world famous bullet train!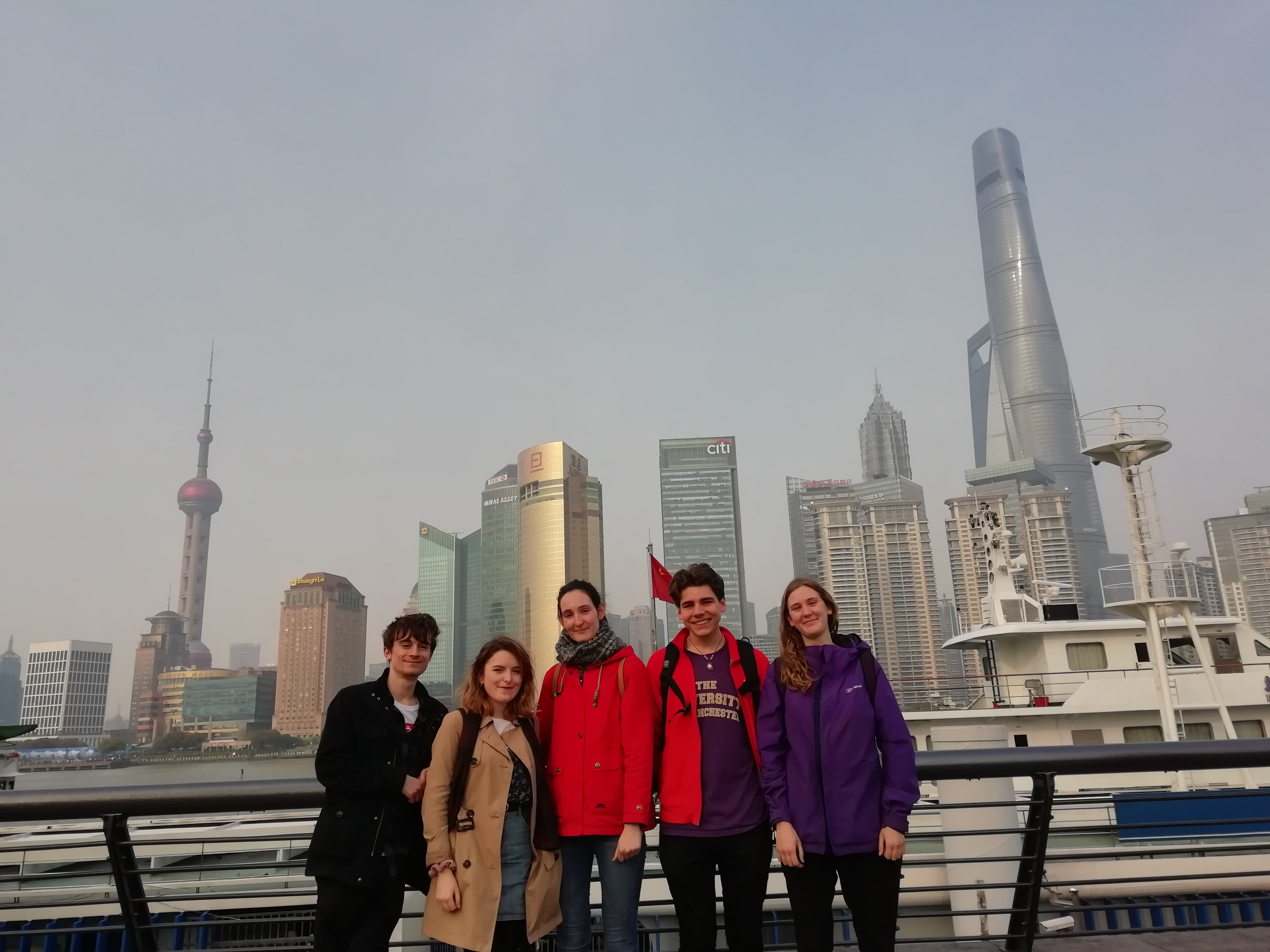 While the Bund is not technically an attraction, it is certainly worth seeing and worth going on my list. Walking along the waterfront is one of the most beautiful sights I've seen while I've been here. Obviously, it is incomparable to the rolling hills of Hangzhou or the towering pagodas of Tongli, but the beauty of the Bund is certainly not to be overlooked. It is equally as gorgeous in the daytime as it is at night, as all the buildings along the river light up in colourful and dazzling neon lights, creating an almost Times Square like atmosphere. The famous Pearl observation tower certainly takes centre stage, especially at night as it lights up in beautiful pink and purple colours. Whatever, the time of day- the Bund is certainly not something to miss.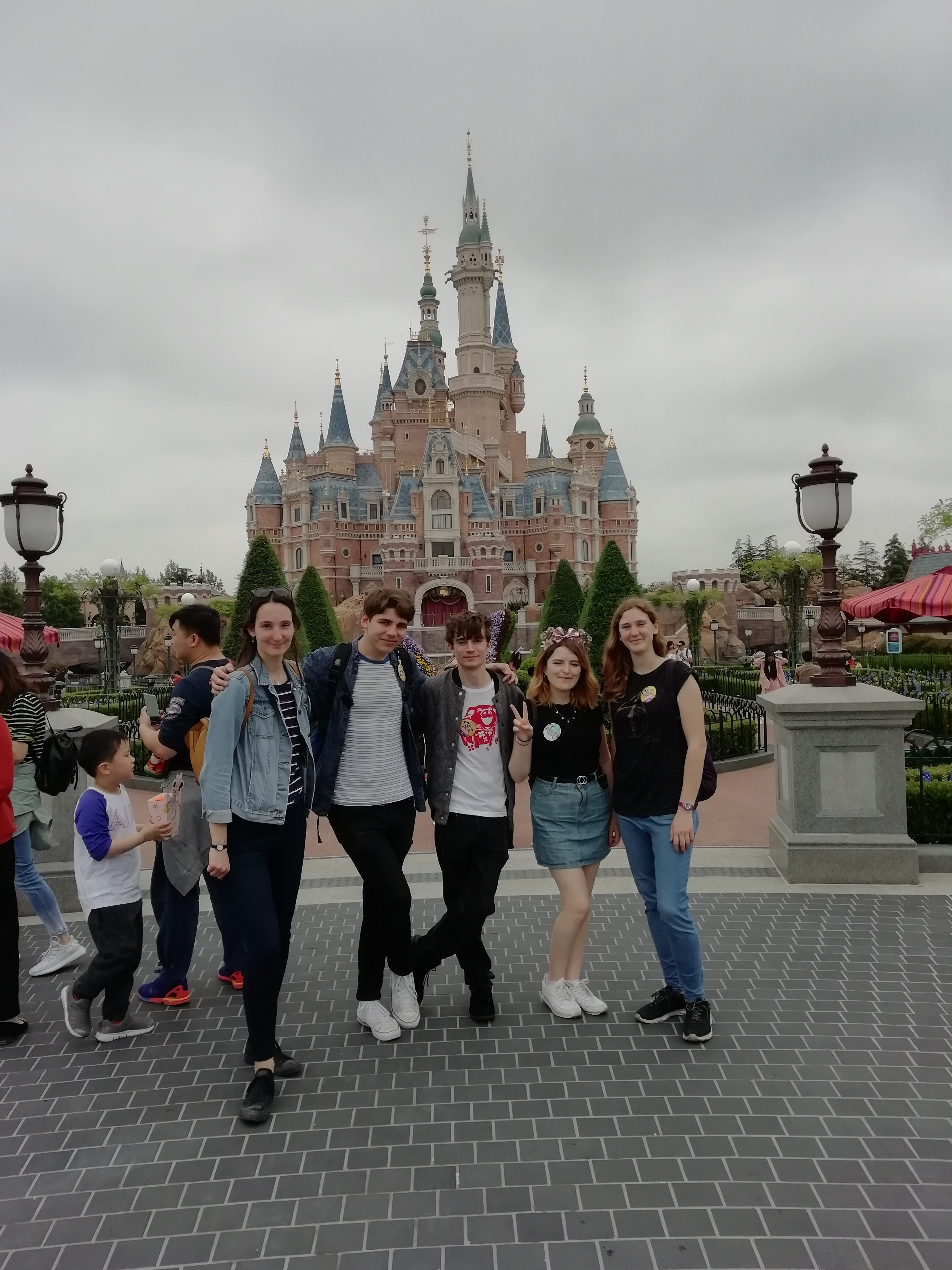 Shanghai Disneyland
Now I know a lot of people will despair at the idea of travelling all the way to Asia only to go to a theme park dedicated to one of the most famous franchises in the world, and I totally understand the skepticism of the place. But if you've never been to a Disney park and have even a remote interest in the films or company- I beg you to reconsider.
Full disclaimer, it is a similar experience to Disney parks in any other countries, except for Spiderman being a Chinese man and your rice being in the shape of Mickey Mouse (both completely true), but Disneyland really is a magical experience and I can guarantee you will have a memorable and incredible day. It is Disney- so the prices are pretty steep- but I personally think it is worth it for the experience of a Disney park with a slight Asian twist.
Hangzhou
Hangzhou is a city about a two hour drive from Suzhou- and while it is not technically in the same province, I still felt like it deserved a place on my list. I experienced two completely sides to Hangzhou on my trip there. We stayed overnight at a tea plantation on the top of a huge hill that grew the China famous 'lóng jīng chá' ("the best tea in China"). From the top of the hill you could see tea plants for miles in every direction- it really was something incredible to behold. The plants went all the way up the hill to the top and then covering the other side as well. And as well as this, from the top of the hill you can see gorgeous scenery in the not so far distance, as well as a view of the city of Hangzhou peaking up through the gap in the hilltops. The second part of the trip was in the centre of Hangzhou where we visited West Lake and the surrounding area. The lake is gorgeous and the area is perfect for anyone interested in ancient Chinese legends and stories. Between the legend of the Golden Buffalo emerging from the lake and the love story of broken bridge, there is plenty to read about and see.
Tongli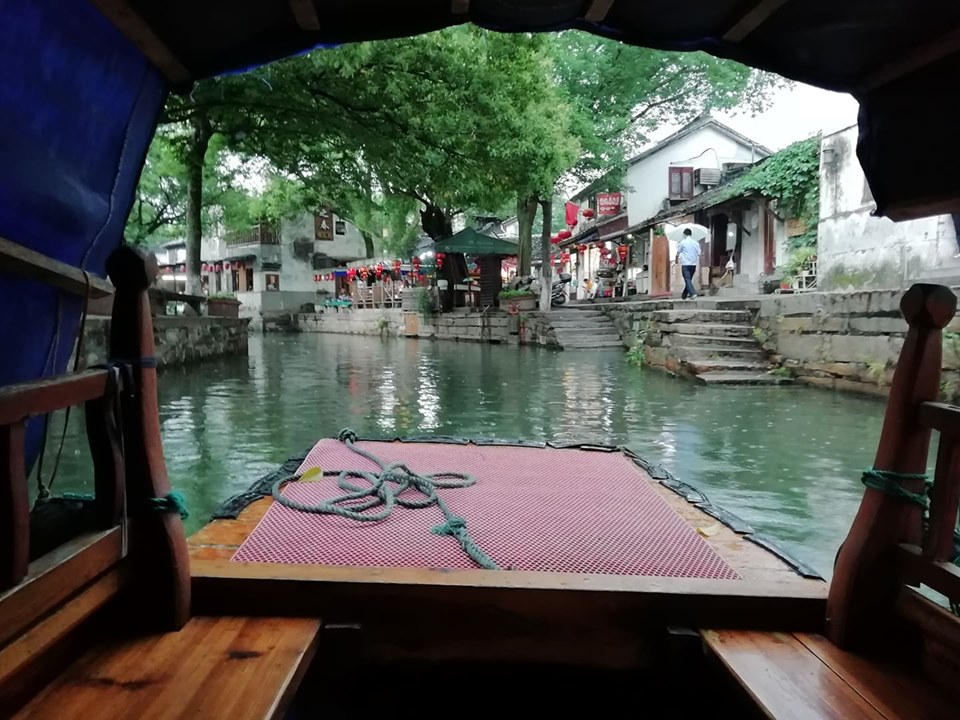 In my opinion, the ancient town of Tongli should really be near the top of the list of things to do in Suzhou. I thought I'd already explored most of the city when I found Tongli. Boy, I was so naive! It was the place that, just when I thought I had seen it all, completely turned my view of China up on its head. Tongli was the first experience of old China that I encountered- and beyond the 100 yuan entrance fee to the old town (half price if you can prove you're a student), it had everything that I had heard about before coming here. There were streets full of food stalls, small alleyways with bustling shops, temples, pagodas. Even a small boat trip to an island inhabited by Monks included in your ticket price! The food is great, the people are friendly, the sights really are something to behold. I find it hard to explain just why I personally love Tongli so much. The only thing I can think to put it into words is that when I first entered, I actually had the thought: "Wow. I really AM in China!" It really is a gorgeous area and is hidden behind a relatively modernised town. There are plenty of old towns in Suzhou that you don't have to pay to see, and I would recommend seeing them as well – but in my opinion, Tongli is well worth every yuan.
Suzhou Central Mall
As inferred by the name, Suzhou central mall is a massive shopping mall in the centre of Suzhou. The mall itself is quite interesting, with it being 6 floors high, containing shops and restaurant chains from all around the world and having a top floor of almost exclusively interesting activities such as a dry ski slope, laser tag and a VR gaming experience. However, despite the mall being interesting, useful and at times homely- that is only part of the reason why it made this list. The main reason why it is here is, of course, because of its exterior. Suzhou Central mall is famous for being shaped like a giant pair of trousers! It is over 58 floors high, making it one of the tallest buildings in Suzhou and is a famous centre and attraction point here. It is like Suzhou's Big Ben. It really is pretty remarkable to see, but there is one last reason why I love this mall. While I'm not particularly one for shopping- I am definitely one for eating and drinking, and on the 58th floor of the trousers there are multiple cafes with a breath taking view of Suzhou's skyline. Like the Bund, the sight is as equally beautiful in the night as it is in the day. The prices of food and drink is a little steep, as is to be expected with a view like that, but I personally believe it to be well worth it for not only the view, but the atmosphere as well.
There are plenty of places in and around Suzhou that I haven't yet visited and even more that I don't even know about yet! In the next few months, I plan to do another similar post including new attractions and places that I have discovered as I continue to uncover more and more weird and wonderful things to do nearby and within this incredible city. But for now I hope that this is enough to get across just how in love I am with this city!
If you'd like to follow Amy's teaching journey in Suzhou, you can do so in our Teacher Blogs category.