Before commencing my teaching experience in the small town of Nanxun Huzhou, Zhejiang Province, I spent some time in Shanghai. This was my second visit to China and to Shanghai. My first was back in 2012, when I also visited Beijing, Suzhou, and Xi'an on an organised trip at college. With the chance to explore Shanghai on my own, I made it a priority to explore as best I could, like a local. I visited hidden/quirky Shanghai spots, including coffee shops/cafes, art galleries and museums. In order to make the most of my time in the city, I had to quickly become familiar with using the Shanghai metro system.
Transportation is such an important part of daily routine, particularly in large cities such as Shanghai. As a frequent commuter on the London Underground, I'm familiar with using this mode of transport, reading the map and working out which stations or exits are best for certain locations.
I did notice some differences between the two. Here's my guide to using the Shanghai metro system.
Shanghai Metro Station Locations
Shanghai metro stations tend to be quite far apart, particularly the further out of the centre you go. If you're considering walking between stations, beware that it's a good 10 to 20 minutes' walk between most stops. I found that metro stations were incredibly easy to locate; a red M marks all entrances/exits above ground.
It's important to note that each metro stop has multiple entrances and exits that take you to different sides of the street and in some cases, different streets all together. The number of entrances/exits they have can range from 2 to 20! It's really important you get the right exit, since once you leave the station you can't go back in to leave from another exit unless you buy another ticket. If you do choose the wrong exit, chances are you'll need to walk miles above ground to find your destination. All stations have maps, though I wouldn't say they are very foreigner-friendly. So, best advice is to check beforehand which exit you should choose!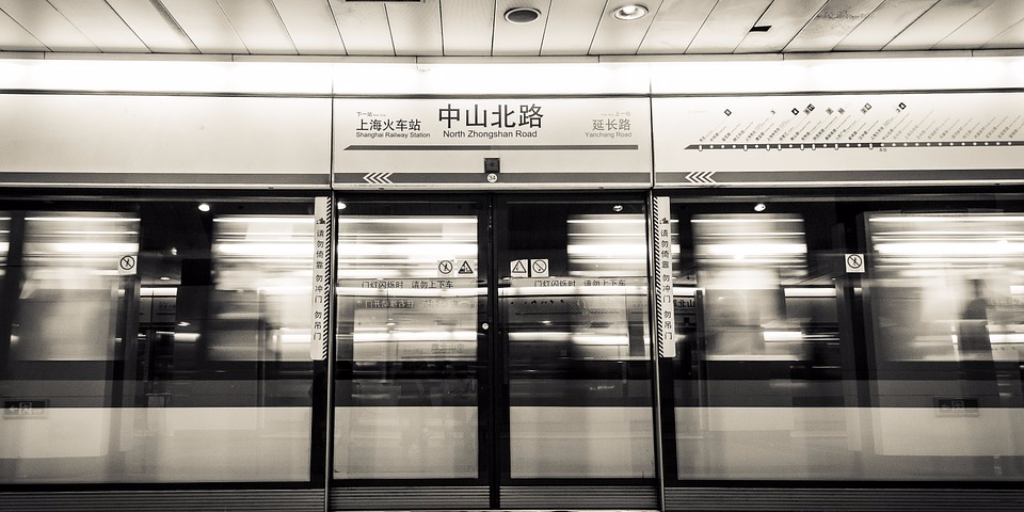 Buying Tickets
Though buying another ticket to re-evaluate your exit choice would be inconvenient, the good news is it's not expensive! If you're used to travelling in Europe, prepare to be amazed at the incredibly low metro fares in China. For as little as ¥3 (30p) you can make journeys of under 6km. For longer trips, you can expect to pay up to ¥8 (80p) and to travel to Pudong International Airport, you'll only need ¥9 (90p).
Buying tickets is surprisingly easy for foreigners, thanks to the user-friendly English language machines. Simply choose the line you want to travel on (or end up on if you need to change), select your destination and pay the fee. Beware, machines only accept ¥1 coins, rather than notes and only accept low denomination notes. If you don't have the right change, you can visit the counter, where you can pay with larger money. Watch this video for an idea of how these machines work in cities all over China.
You can purchase single journey tickets at every station. These are good if you only plan to take a few trips on the metro. If you're in Shanghai for a few days, you might consider buying a one- or three-day travel pass. These cost ¥18 and ¥45 respectively for 24 hours of unlimited journeys using the Shanghai metro. You can only purchase these at the ticket counter.
If you're in Shanghai for longer, it's worth getting a Public Transportation Card. These are refillable cards valid on the Maglev, metro, buses, taxis, ferries, and on public transportation in the nearby city Suzhou. Cards require a refundable ¥20 deposit and can be bought and topped up at the ticket counter at any station. You can also top-up your card at self-service machines, or convenience stores across the city.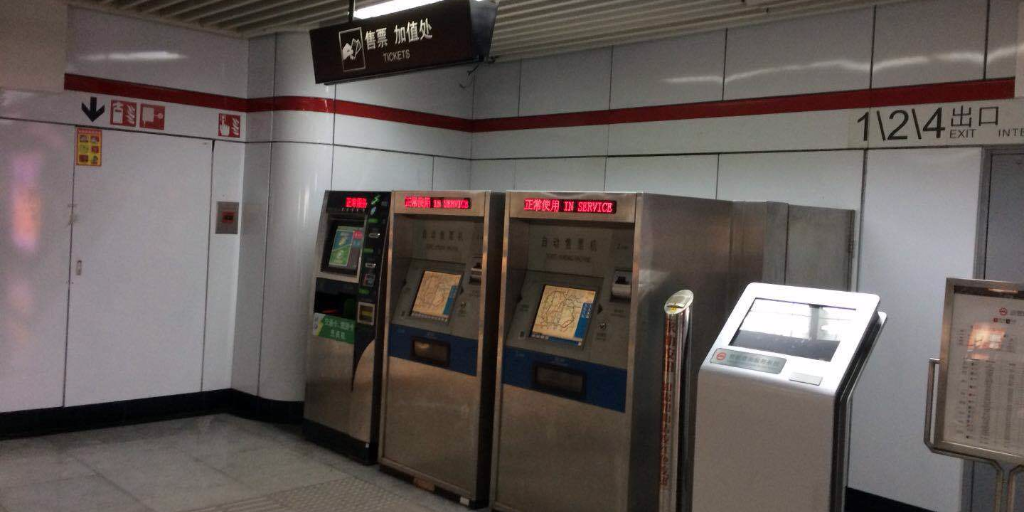 Getting to Grips with the Etiquette
Though using the Shanghai metro is relatively similar to using the London underground, there are some differences when it comes to etiquette. Unlike in London, where strict rules exist about standing or walking on the escalator, no such expectation appears in Shanghai. Metro stations tend to get extremely busy and with the majority of exiting passengers opting for the escalator, any kind of lift etiquette goes out the window.
The same goes for getting on and off the train. Despite arrows indicating that passengers should be allowed off before you board the train, this is a rare occurrence. Be prepared to push your way off a train through a haggle of impatient people, desperate to board! This leads me to another point; pushing is acceptable. Don't be surprised if you're pushed by an elderly woman without an apology. This is considered normal behaviour and is not intended to cause offense. This rule of course applies to you as well. Don't be afraid to push if you need to, though of course within reason – there's no need to hurt anyone!
Similarly, you can expect to face fierce competition if you hope to get a seat on the metro. I've never seen people move so quickly to secure themselves a spot, even on empty trains! You should move fast if you want a seat and expect to be pushed out the way if not! It also seems to be common courtesy to give up your seat to a child, which you'll likely see at least once. It's not obligatory to offer though, so unless you think they need it you can relax in your well-earned seat!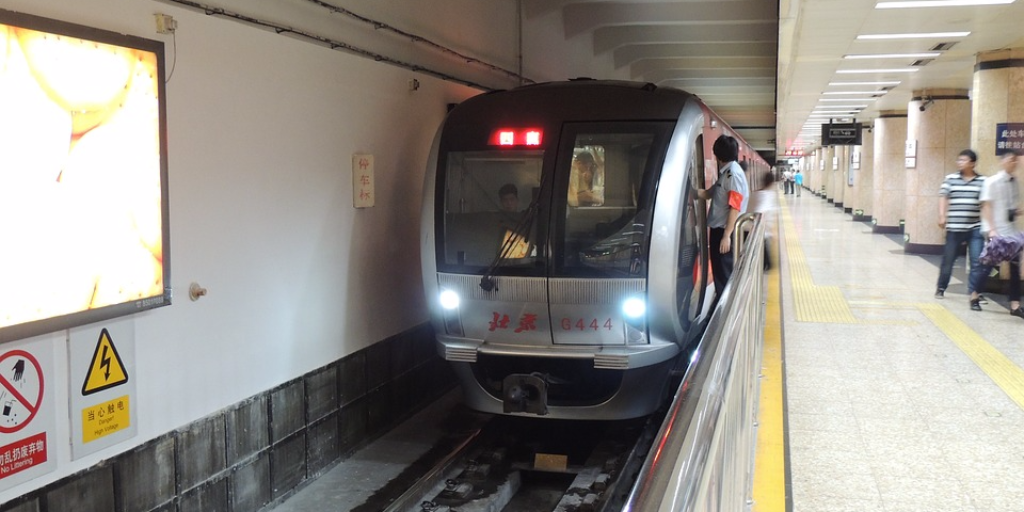 Security Checks
What surprised me the most about using the Shanghai metro was security checks at the ticket hall entrance of each station. Some are stricter than others, but you are likely to have to put your bags through a scanner, hand any drinks over for testing and have your body scanned before being allowed to enter. This is particularly annoying if you are carrying large luggage or if you're in a rush, but there's usually no way around it!
Using Phones on the Underground
This is another huge difference I noticed using the Shanghai metro. In London I used to comment on how many people had their eyes glued to their phones. That was until I visited Shanghai. Unlike in the UK, phone signal still works on the metro. No matter what line you're on, or how busy it is, you'll undoubtedly see a carriage of people staring intently at their phones. It's quite funny to see!
It's likely you'll hear loud phone conversations, Chinese music or even TV shows being blasted from fellow passenger's phones. Such behaviour isn't frowned upon like it is here, so as annoying as it is you should grin and bear it until you arrive at your destination.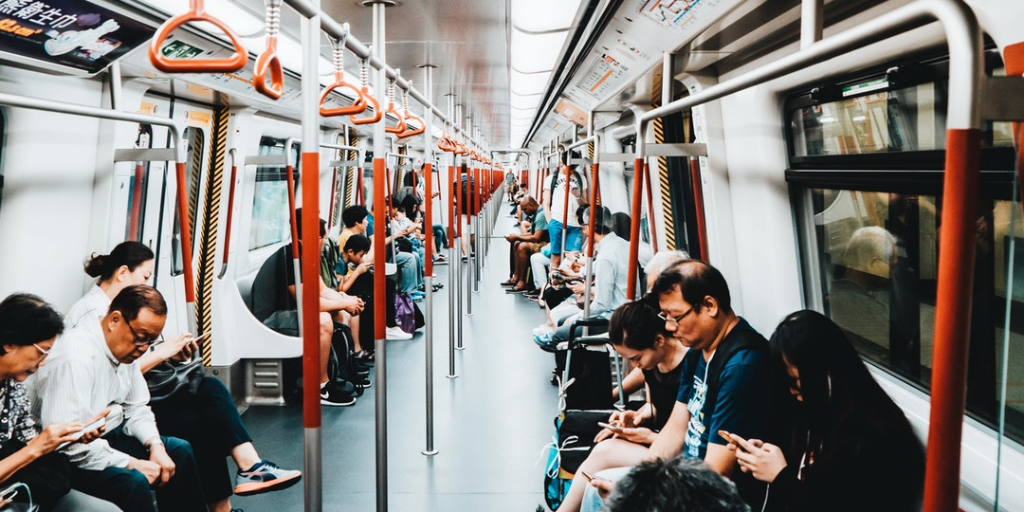 Getting off at the Right Stop
Being in a foreign country where you may not understand the language can be scary. When it comes to riding the metro though, you shouldn't worry. All stations are clearly announced in both Mandarin and English and the names clearly visible through the window. Trains have a useful on-board map, which use flashing lights to indicate the next stop. This makes it easy to see which way you're travelling and is useful if you weren't paying attention to the speaker!
Station Cleanliness
I didn't see many, if any, bins on the metro in Shanghai. However, the stations and trains are impeccably clean. Train seats are made of plastic, which seems far more hygienic and a great way of maintaining cleanliness. The brightly lit platforms and ticket halls look almost futuristic and greatly increase the appeal of using the Shanghai metro. It's a far cry from the dirty platforms and trains of the London Underground!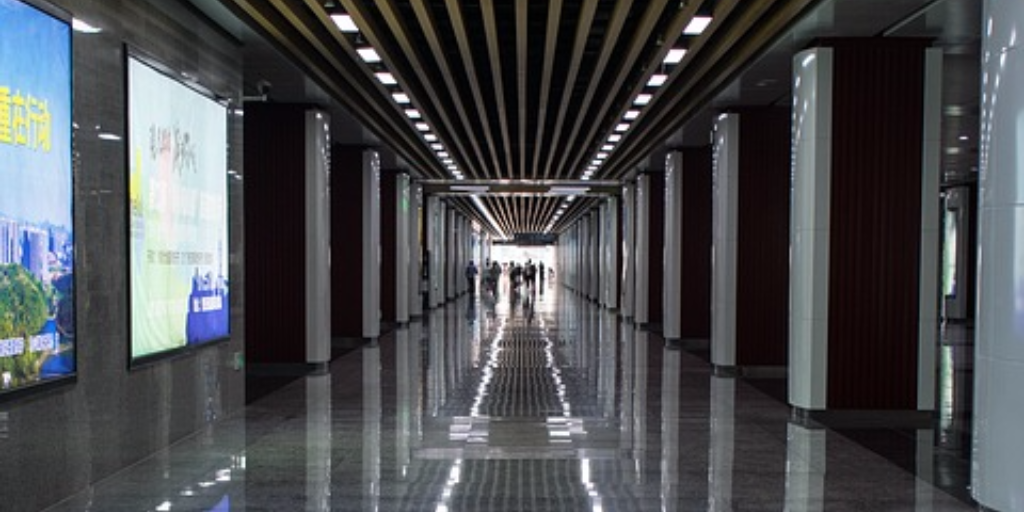 Overall, I found using the Shanghai metro system very easy and an extremely convenient way of getting around the city. Despite not understanding Mandarin, I easily navigated the tube and didn't once get lost! I thought it was quite similar to the London Underground, only cleaner, cheaper and more efficient.
By Janice Okekumatalor, Summer Teacher in Huzhou, 2017