Anthony Ward taught on our state school programme in Beijing in 2014-2015. After he returned to the UK he became an integral part of the Teach English In China team as a regular YouTube contributor, university presenter and instructor at orientation days. He's recently returned to China to teach in Shanghai, on our state school programme.
What made you go back to China?
After doing the long-term placement in Beijing in 2014 – 2015 I came back to the UK and worked in business and as a teacher for two years. It amazed me as to how much I was able to do with my Mandarin and understanding of the Chinese culture within these jobs. This included speaking Mandarin to clients and teaching the language to students. I also took every opportunity available with Teach English In China, which was mainly creating videos, leading to me delivering lectures to university students up and down the country. This meant that within these two years I always had China on the brain. I went back to visit as a tourist and through Teach English In China I had met some great people who were mainly living in Shanghai. Meeting up with these friends gave me a taste of what life in Shanghai would be like and I came home and thought – it's now or never. I handed my notice in at work and within a few weeks I was living in Shanghai and I haven't looked back since.

What's living in Shanghai like, and how does it compare to Beijing?
When you are surrounded by Shanghai's iconic skyline it is one of the most incredible and surreal feelings to think you actually live there. For that reason, Shanghai has an incredible wow factor element to it that is a must see. Although still very Chinese, the lifestyle of Shanghai is a lot more western than other cities, which gives you a lot more diversity when it comes to activities and restaurants. I often eat out by myself or with friends and have tried a range of different and incredible foods from one side of the world to the other. However a western lifestyle comes with western price tags meaning Shanghai can be more expensive than other cities. That's not to say you can't live like a local. There are still many Chinese restaurants and activities that will be considerably cheaper; it's just that the western places seem more prominent. Overall, Shanghai has such a modern vibe that is great fun for nightlife, events and socialising.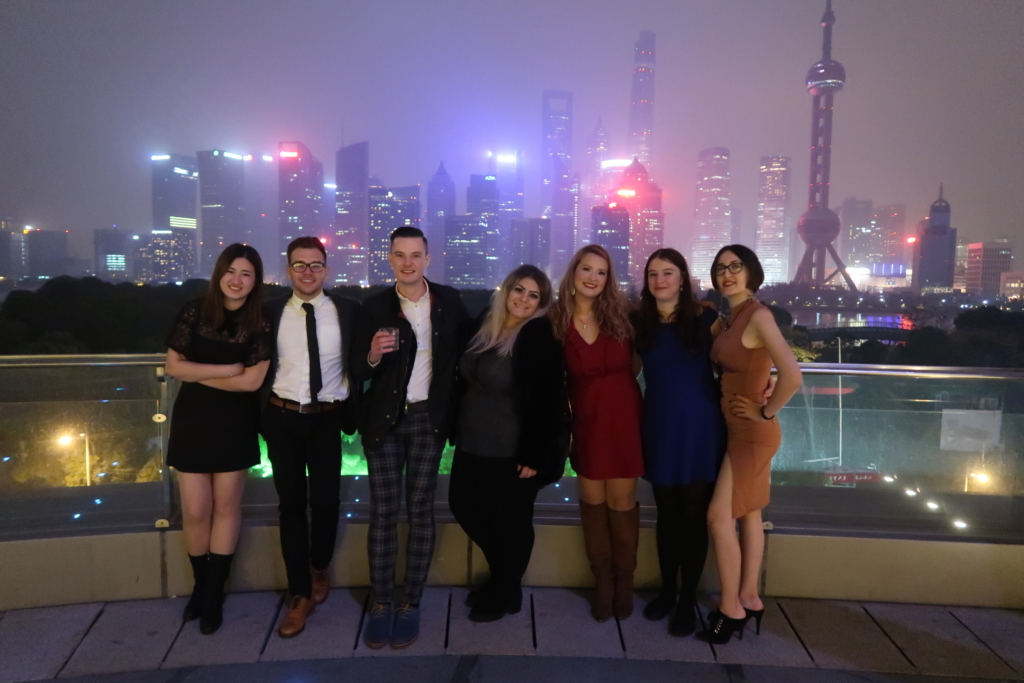 In comparison to Shanghai, Beijing is similar in that it's a big city with a lot of things to do however it has a lot more history and culture to it. I like to say that is has pockets of differences. In some places you have ancient temples from Dynasties thousands of years ago and then in other parts you have modern skylines. Round the next corner there's government buildings with a great presence of the Communist party and then throughout the city you have some beautiful parks that are often created by emperors. With this variety I feel Beijing has a lot more to explore if you are interested in learning more about the culture. Beijing is also considerably cheaper than Shanghai however salary is often less. Arguably though the cost of living in comparison to pay is fairly similar. Overall Beijing has that city vibe with a very authentic Chinese experience.

Have you changed as a teacher since your last time teaching in China in 2014-2015?
Definitely. I know exactly what my style of teaching is from the get go and therefore the students can adapt to my style a lot quicker making learning a lot more efficient. The way we learn growing up as students is completely different to how Chinese students learn. Chinese students are encouraged to memorise and repeat. We are often taught to analyse and work it out. This is something you only adapt to having experienced it. As a result it's a lot easier to plan lessons, knowing what will and won't work from the very beginning. Therefore when it becomes easier, I start encouraging myself to start pushing the boundaries of learning and start introducing techniques that have a bit more analysis. This challenges me in a different way to previously.

What's been the biggest change in China since your first teaching period?
The clear stand out is the technology, most specifically of Alipay and WeChat wallet. What an incredible piece of technology they are. Alipay and WeChat wallet are smart phone apps that connect to your bank account. You simply scan your QR code when buying things and away you go. Everywhere uses it – including your market stalls. You can also pay your landlord, transfer money to your friends, book cinema tickets – there is just so much you can do with it. The closest thing we have is Apple Pay but at the same time it's nothing like Apple Pay. It's so much better.
Shared bikes have now also become a booming market in China, the main ones being MoBike and Ofo. These are also incredible. You simply scan the bike, it unlocks and away you go. You can then lock it anywhere. I use them on my commute to work and I just love them.


Why are you still working with Teach English In China?
To put in perspective I work freelance with Teach English In China so it is something that I choose and I do it because it's the best company out there for it's reputation, experience and it's quality in people. Having worked closely on the China recruiting circuit over the last 4 years, personally I believe there is no better option than Teach English in China. Having gone through the programme myself, I couldn't have asked for a better transition into China as someone who had never lived abroad. I met most of my now best friends at the London orientation day before I even got there and the information provided was crucial in knowing that there was support when needed. Having my own reputation on YouTube, I've had many people who did not go through Teach English in China reach out to me saying they are alone or haven't had good quality service. This is something that happens too often which is why I stress that the service Teach English In China provides for first timers will go above and beyond to ensure you are safe and happy. When you get onto the programme, you become part of the team and there will be people you meet who also went through the programme, making connections so much easier.
Aside from that it's the opportunities that Teach English In China have given that have been too good not to take up. The programme sends out regular freelance work to make videos and write blogs. From my experience I took every opportunity when these arose and as a result was invited by Teach English to do lectures in universities up and down the country. I also have been able to lead the orientation days with other current and former teachers in London. This is something that you will be able to do to with the opportunities Teach English in China has.
Following recent individuals who joined the programme, In 2017 Shanghai held the outstanding teacher awards for foreign teachers. 10 people won the award, 4 of which came from Teach English In China with one getting a special mention. This is huge. Not only that but I was asked and hosted the event. This shows that individuals from our programmes do outstanding things, demonstrating the high quality of the programmes services that you could be putting on your CV in the future.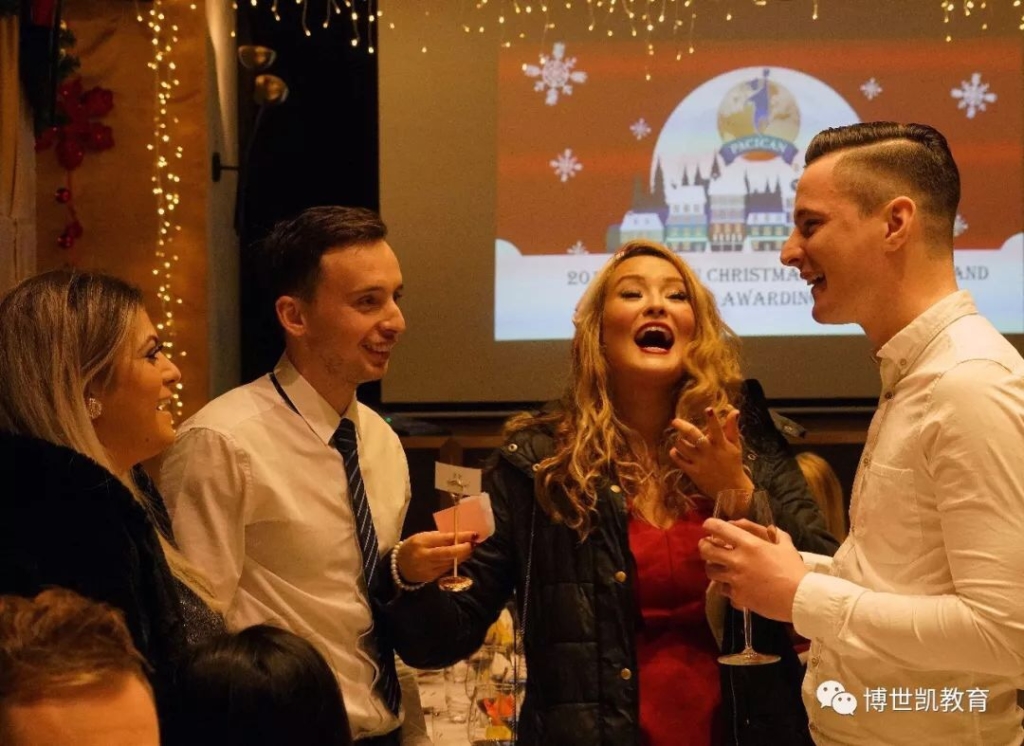 How's your Mandarin coming along?
I can get by with my Mandarin fairly well at the moment. I'm actually not very good at sitting down and studying so I prefer being in China and asking questions in order to learn. It's so much easier to learn when in context and when you need the language. I want to study for my HSK so I just need to find a way that's good for me to learn it.

We heard that one of your videos recently went viral in China! How did that come about and what's it been like?
Heath is one of my grade 6 middle school students. At 11 years old his English is quite incredible, considering his parents don't speak any English and I'm his first foreign teacher. He learnt mainly for Top Gear and TV. Anyways, he really wanted to do a presentation so I let him lead the class. I recorded it and decided to put it on the Teach English in China YouTube page. A few weeks later I walked into my office to see my colleagues crowded watching a video and I saw my face and realised it was that video. Turned out that someone had uploaded it onto the Chinese YouTube called Bilibili. In 24 hours it received 83,000 views. The headmaster was delighted and before I knew it, every school in Shanghai had seen it. It has now reached 180,000 views. I am now forever known as the foreigner on Bilibili when I walk into certain events. I even got recognised on the subway.