By Erin Nyland, teacher in Shanghai 2018-19
It's been a busy but especially memorable lead up to 2018. It's strange to think that around this time last year I was about to start the second semester of my final year at university. Now, I've fully completed my first semester of teaching English at a primary school in Shanghai and I can finally get prepared to enjoy a relaxing 5-week winter break.
Prior to my arrival in China, I knew nobody apart from a small few from the orientation day that Teach English in China held before we all made our departures. I can now take a step back and look at all the new friends that I have made, and I feel so lucky. I have made so many friends from across the UK and around the world including Singaporean, Canadian, and of course – Chinese.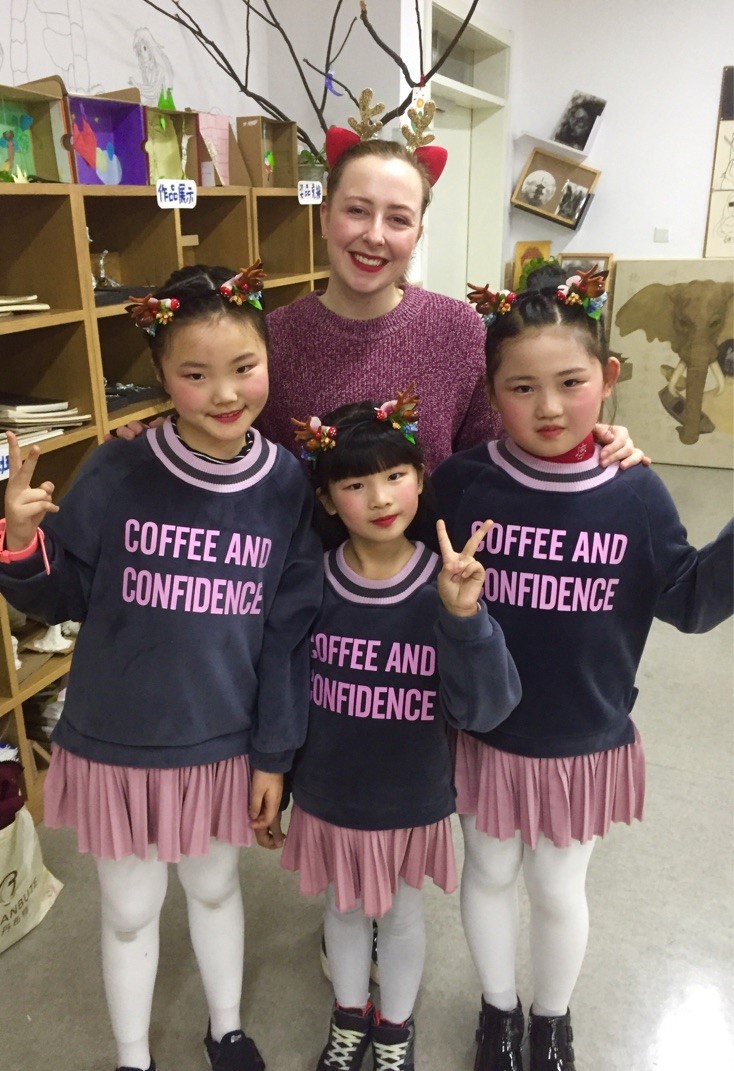 Having finished my first semester of teaching, the amount of personal development within the space of 4 months is more than I had ever considered. On my first day of teaching, I entered the grade 1 classroom with a class full of blank 6-year-old faces gazing up at me. I remember leaving the first lesson feeling frustrated because I thought that it had went terribly. I had gone from teaching 11 to 13 year olds at Beijing summer camp, who had little conversational English, to teaching 6 year olds on their very first day of school – with no knowledge of the English language at all. Not only this, but it was also their first time encountering an English teacher, so you can imagine the expressions on their faces towards a person who looked totally foreign to them.
But now, it's so rewarding to see the growth in my grade 1 students, where they have sprouted so much confidence at speaking, and have a broader vocabulary range of English.
I remember thinking to myself that the early mornings would tire me out, and I would never be able to get used to the 1 hour and a half transport time it takes me to get from my apartment to school. But things have all fallen into place: I'm in a regular rhythm and the structure of my days have an orderly flow.
On Friday 11th January, I finished my last week of classes for first semester. Day by day as the last week arrived to a closure, I noticed that I have so much more confidence and I'm totally in sync with my students. I've even learnt some good techniques to master class room behaviour management. I teach grades 1-4, and 4 classes within each grade, so that means I teach roughly around 600 students in total! It's hard to remember 600 names, but I can call out on about 10 in every class now, which feels like a big step forward in comparison to my first day.
The relationships I have built with my students and teachers are so special, too. On Christmas day fell the annual school show rehearsals where I sat through lots of acting, singing and the school band orchestra. Then, I had to dance with reindeer antlers to jingle bells on stage with the grade 1s and 2s – which we had been rehearsing for the past month. This is definitely not something I thought I would be doing this time last year, but in the midst of living in a country that doesn't celebrate Christmas, at least there was some form of Christmas spirit going on!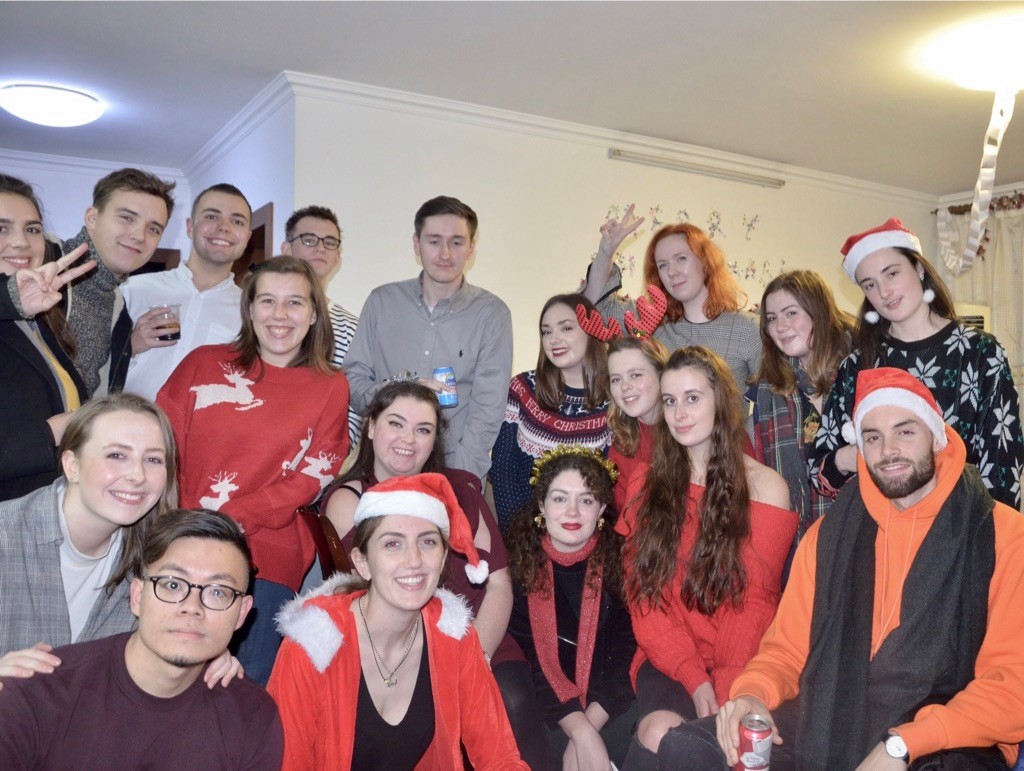 Following the rehearsal, I got the bus back to my apartment where myself and other English teachers tried our hardest to recreate a Christmas dinner. It surprisingly turned out great – we managed to buy a roast chicken at the supermarket (which involved a tactful carving with the hands) and we cooked all the other foods that go along with a Christmas dinner. We also played a couple of Christmas games and exchanged our secret Santa gifts, just to make it feel that little bit more like Christmas.
Whilst Christmas day was surprisingly okay, boxing day was probably the hardest for me. Waking up on boxing day with the realisation that I had to work again for the remaining week made it incredibly hard for me to get out of bed. Scrolling through social media didn't help either. If there is one solid piece of advice I would give to anyone teaching abroad over Christmas, that would be: don't allow yourself to go on Instagram!
During my Zumba classes at the gym I met a Chinese woman who speaks conversational English. She is also the mother of twins – aged 12 years old. Every Wednesday, I spend the evening at their home where they tell me a lot of interesting things about the Chinese culture and cook me the best Chinese food I have ever tasted. Boxing day fell on a Wednesday this year, which meant I spent the evening with my own Chinese family. I was lucky enough to even receive gifts from them. They had suddenly turned a miserable boxing day to a memorable one, and I'm so grateful for this.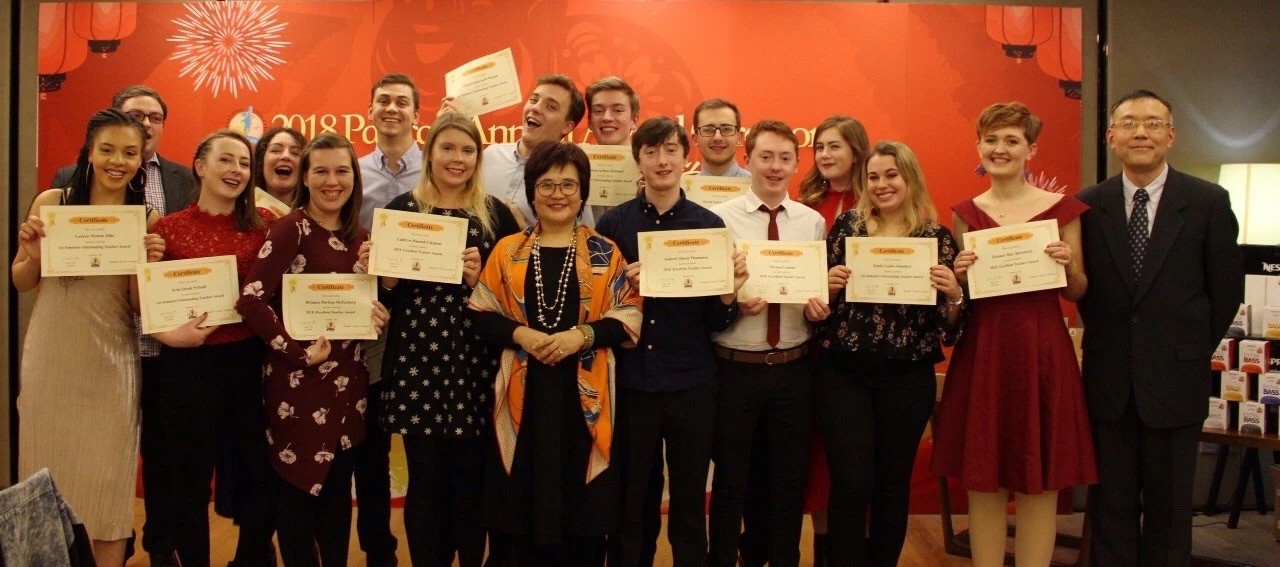 Along came the End of Year Awards Ceremony on the 29th December that our education school in Shanghai hold annually. It was a very fancy sit down meal, where we finally had a real roast dinner in replacement for the usual rice and noodles that we have been eating since the day of our arrival. During the awards ceremony, I was incredibly happy to have won the Outstanding Teacher's Award along with 7 other teachers, which included my two good friends, Charlie and Will (Will being my teaching partner from Beijing Summer Camp). I had perennially been so busy over the past 4 months, teaching Monday to Friday, including tutoring on Saturday mornings, so to have been awarded for this was a great achievement for me. I was then fortunate to have been awarded 3rd prize in the photography competition, too (see below).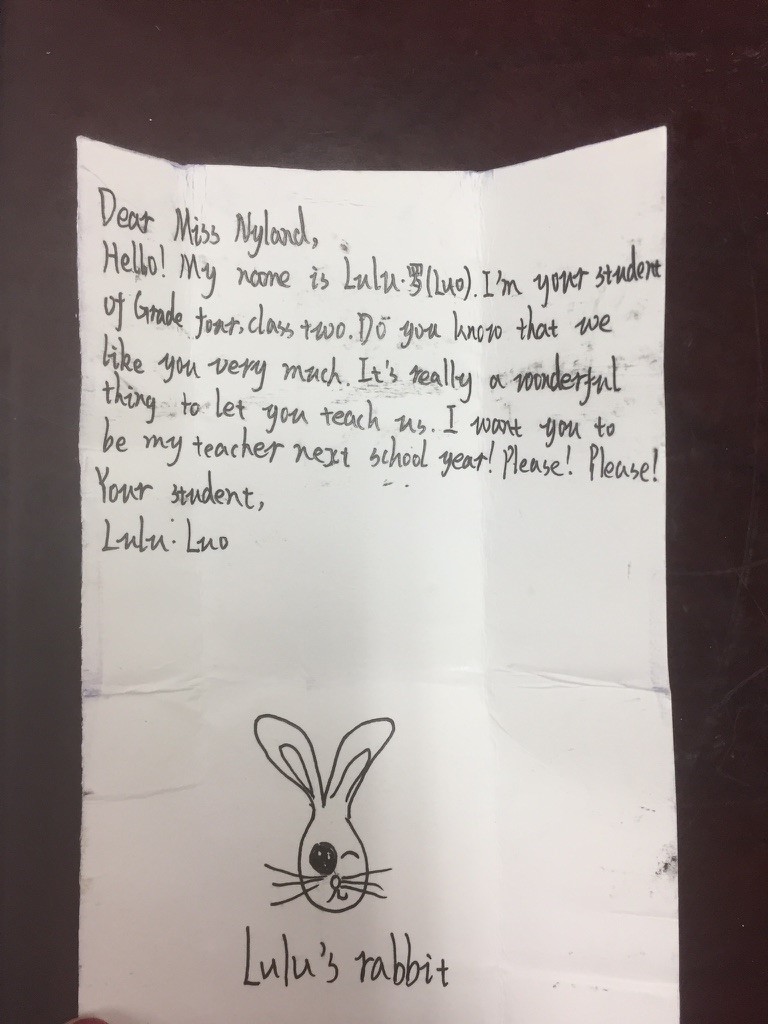 2019 rolled around, the celebration of New Year's –- where we were given a luxurious 3 days off: Sunday, Monday and Tuesday. This meant that we could properly celebrate and enjoy New Year's Eve. On the 1st January, I then went to see the Russian Ballet Company perform Swan Lake at the Oriental Art Centre, which was an incredibly beautiful show. It has always been a dream of mine to see Swan Lake from the age of 9 years old. I never got around to seeing it back in the UK, but watching it in Shanghai made the experience even more memorable, and I was absolutely mind blown by the ballet performance.
The ending of 2018 and the lead up to the end of first semester was so special to me. I received gifts from the teachers, including a traditional silk Chinese scarf, and a couple of heart-warming letters from my grade 4 students which put a smile on my face, and has even steered me in the direction of thinking about staying on to teach in China again for a further year.
Below is the image that I had taken of an elderly man in Jiading, which awarded me the 3rd prize in the photography competition: