By Shawn Wright, Teacher in Nanjing 2019 – 2020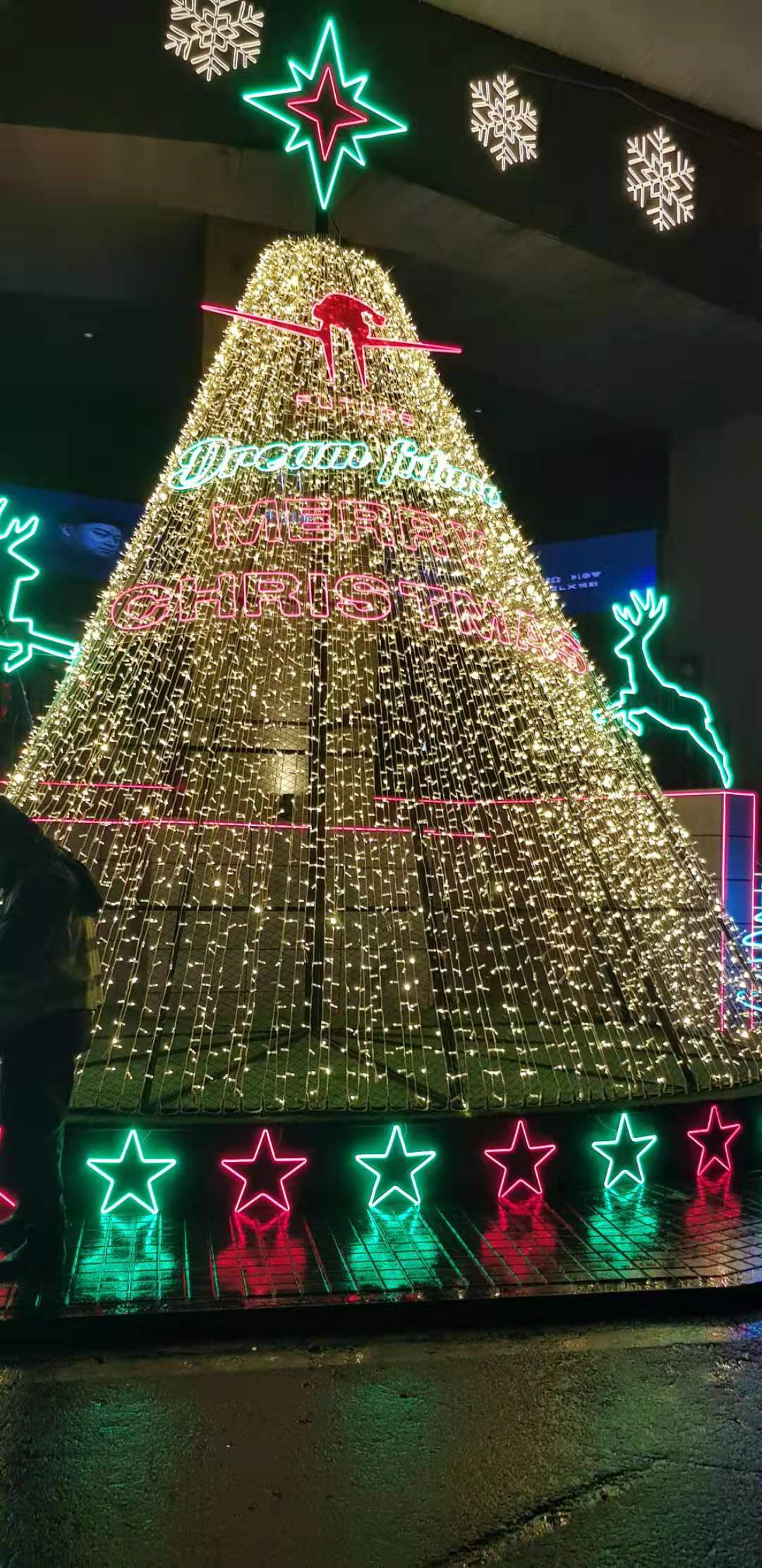 It's beginning to look a lot like Christmas in Nanjing. Almost all of the shopping centres have some sort of Christmas decorations up and there is a massive Christmas tree downtown. Christmas here is more of a commercial holiday so the shops and restaurants usually offer some sort of deals and discounts for customers and everywhere is still open. That doesn't mean that you can't still have a more traditional Christmas experience. A few restaurants will offer special western-style Christmas dinners so don't worry; you can still get your fix of pigs in blankets. Pretty much every café and shop that I went to was playing Christmas songs so if you do go for a bit of Christmas shopping then you'll feel like you're right at home, except everything's cheaper and everyone is Chinese. In some of the more international cities, such as Shanghai, there are European style Christmas markets where you can buy things like yule logs, mulled wine and some Christmas decorations to help you get into the festive spirit. You'll find that many Westerners also like trying to replicate the Christmas atmosphere by throwing parties or hosting their own Christmas dinners. Some people even buy each other gifts or organise a secret santa exchange. A lot of schools also put on some sort of Christmas or New Year's performance which can be very cool. This time of year is probably the most common time for foreigners in China to start feeling a little homesick. One of the best things to do, in my opinion, is to surround yourself with friends or even strangers who are in the same boat as you and make the most of the holiday period.
Speaking of the holiday period I managed to do a few things to help me feel more festive. Firstly, I visited the Jing'an Christkindlmarkt which is a German style Christmas market in Shanghai. The market was run by the owners of a German bar and had a lot of things you'd expect to find at a Christmas market back home. There were decorations everywhere, a giant Christmas tree and numerous stalls selling a variety of festive treats such as mulled wine and cider, imported goods from Europe and of course they had pretzels. Many of the stalls were run by European expats but the market attracted a nice mixture of westerners and Chinese all wanting to get into the Christmas spirit. It was a really nice atmosphere to just relax in and have a chat with your friends and is the perfect way to help get you in the mood for Christmas.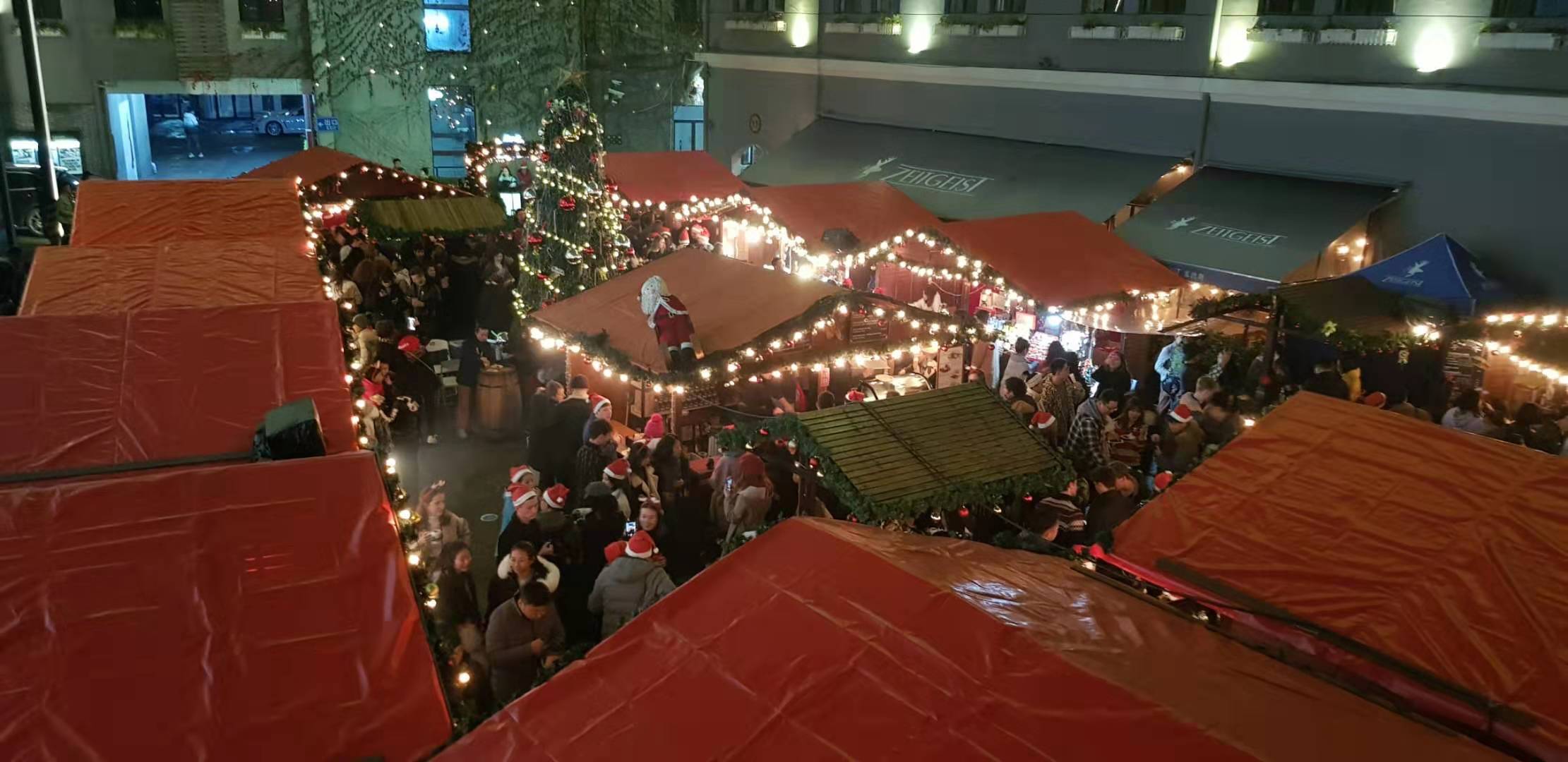 The school was kind enough to give all of the foreign teachers Christmas and New Year's Day off so we managed to squeeze in a few celebrations. On Christmas Eve me and a few of the other teachers from my school went for a 'few drinks' at a bar and ended up at an expat nightclub where we got merry and counted down the minutes until Christmas. On Christmas Day a big group of expats in Nanjing got together and hosted a massive Christmas dinner inside a restaurant. The dinner was great, it had pretty much all of the essentials like turkey, brussel sprouts and mashed potato so we weren't missing out on too much. We also had an open bar as well so things got a bit messy later on in the day. Some of us even managed to keep up the important tradition of wearing god awful Christmas jumpers. The only thing that we were probably missing was some Christmas crackers. Even though everyone was a million miles from home it was still felt pretty special to be able to spend Christmas with so many different people from all over the world, all celebrating the same thing.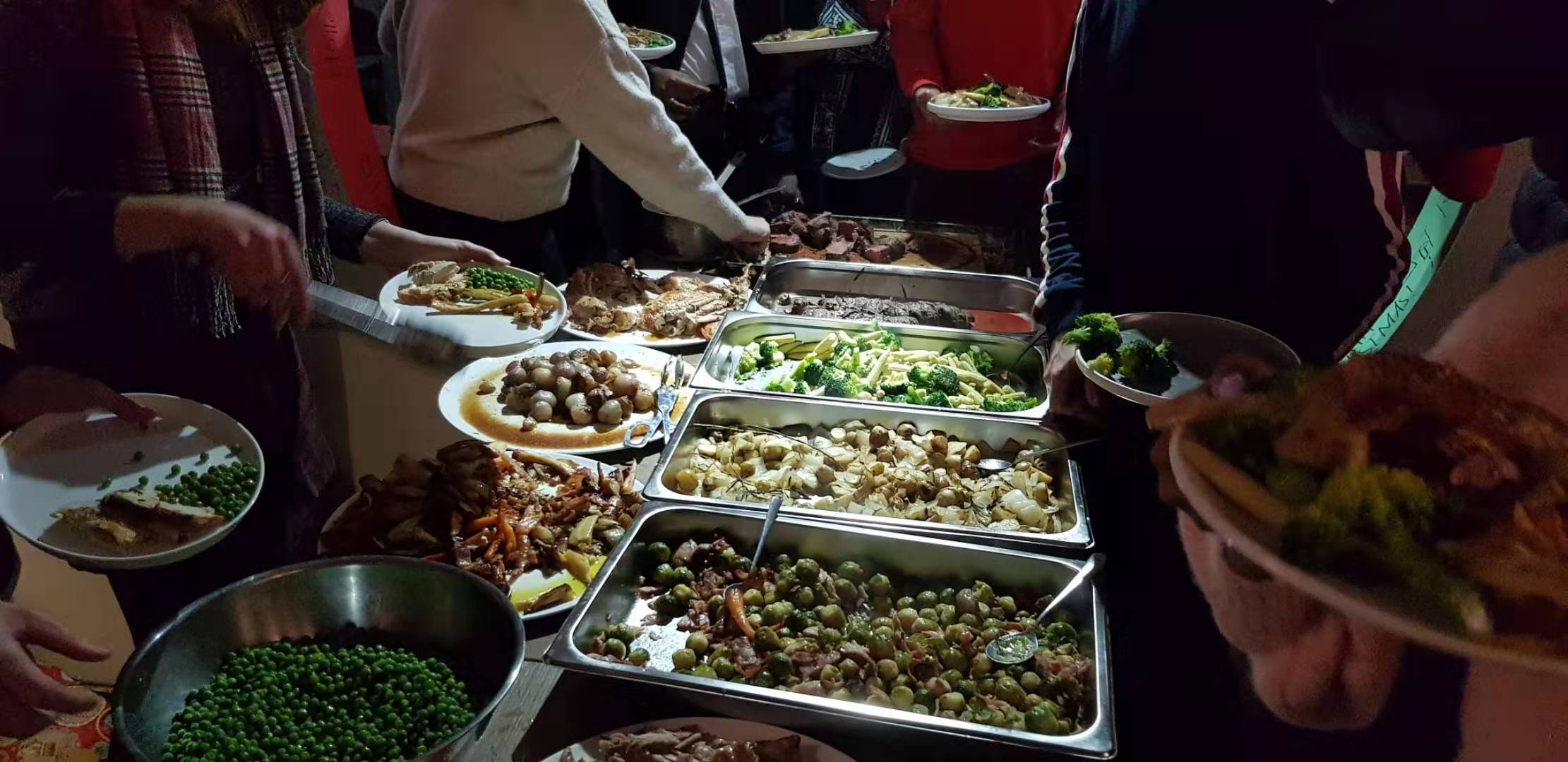 New Year's Day is probably a bigger deal in China than Christmas is as most of the schools and businesses were closed for the day. On New Year's Eve our school hosted a New Year's celebration ceremony where some of the students and Chinese teachers put on some amazing performances and the school also gave out these red envelopes containing money which is supposed to bring you good fortune for the upcoming year. It was very interesting seeing how they celebrate the New Year here and I loved watching some of the traditional Chinese performances. We're definitely at a very talented school. After the ceremony I went to a small New Year's Eve gathering at another teacher's apartment in town. There we spent the last few hours of 2019 relaxing with a few drinks and making some new friends. Some of our new Chinese friends taught us how to make dumplings which was really cool! After the countdown to the new year and very badly belting out 'Auld Lang Syne' we decided to head out to a bar to kick off 2020 in style. It was just as well none of us had work the next day.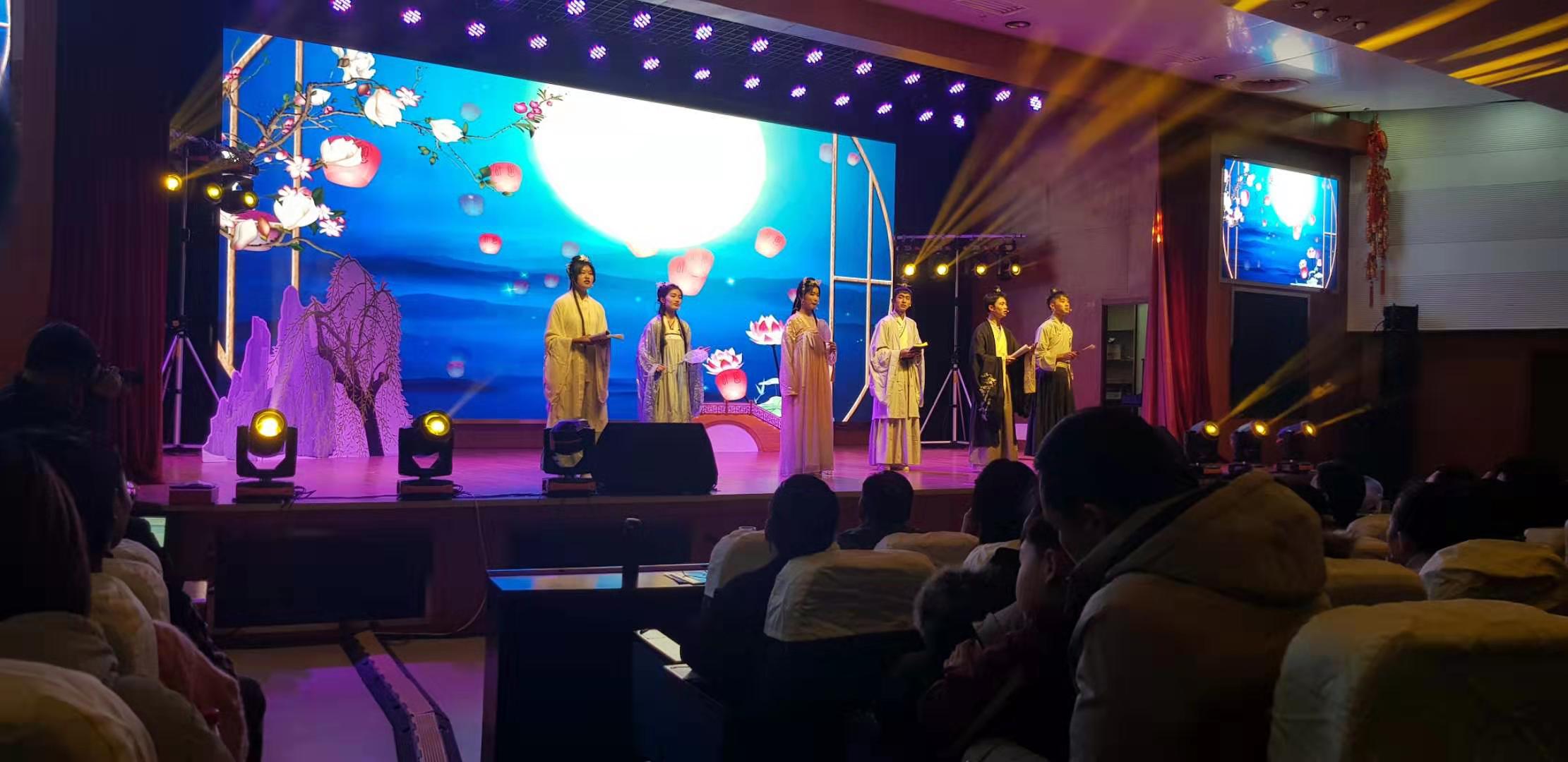 Even though it's not a traditional Chinese holiday the kids at school still enjoy Christmas and get right into the spirit of things with the Christmas lessons.  I decided to spend two weeks on Christmas since it can be a pretty fun topic to teach primary school kids. The first lesson was spent solving a Christmas themed puzzle where the kids had to try and decipher a code to reveal some Christmas words. Then we played bingo using English words and the first 3 kids to get bingo won some chocolates, they absolutely loved that one! Then to finish off they all made their own Christmas cards to give to their friends. Some of these kids are absolutely amazing at art and love doing anything where they can be creative. The second lesson was started off by learning the words to 'Rudolph the Red-Nosed Reindeer' and then having a go at singing it. Some of the classes were actually very good, and some weren't so good. I then introduced them to some of the more popular Christmas songs from back home (I think Mariah Carey was their favourite) and we finished off the lesson by learning about what families usually do on Christmas, by watching an episode of Peppa Pig. Chinese kids love Peppa Pig!
All in all, the festive period in China can be tough if you're starting to miss home and miss your loved ones but it can also be a great experience if you try and make the most of it. Keeping yourself busy and making plans can be a great way to curve any feelings of homesickness. I really enjoyed celebrating Christmas and New Year here, it was a nice change to being in the UK and I managed to make a lot of new friends as well.
And probably the best part about Christmas and New Year in China is that Spring Festival is right around the corner (which means 4 weeks holiday)!
Shawn is sharing his experience teaching in Nanjing with us on the blog. To follow his journey, head to our Teacher Blogs section.