By Amy Warmington, teacher in Beijing 2017/2018
Hi, my name is Amy and I was a foreign language teacher in China in 2017/18.  I went to China on Teach English In China's TEFL Training Programme. My placement was in a great middle school in Haidian district of Beijing. I had an amazing year in China, teaching, travelling and learning Mandarin, but some of my favourite memories are from the Beijing Training Camp in August when I first arrived.
Since returning to the UK, I've completed a Masters and have working been for Teach English In China as a Programme Coordinator. I was so excited to be able to return to the training camp in August 2019 as the Camp Coordinator. I've experienced the training camp as a new teacher and a coordinator, which has given me a great insight into the experience. In this blog, I'm going to share 5 ways that you can prepare for and make the most of the camp!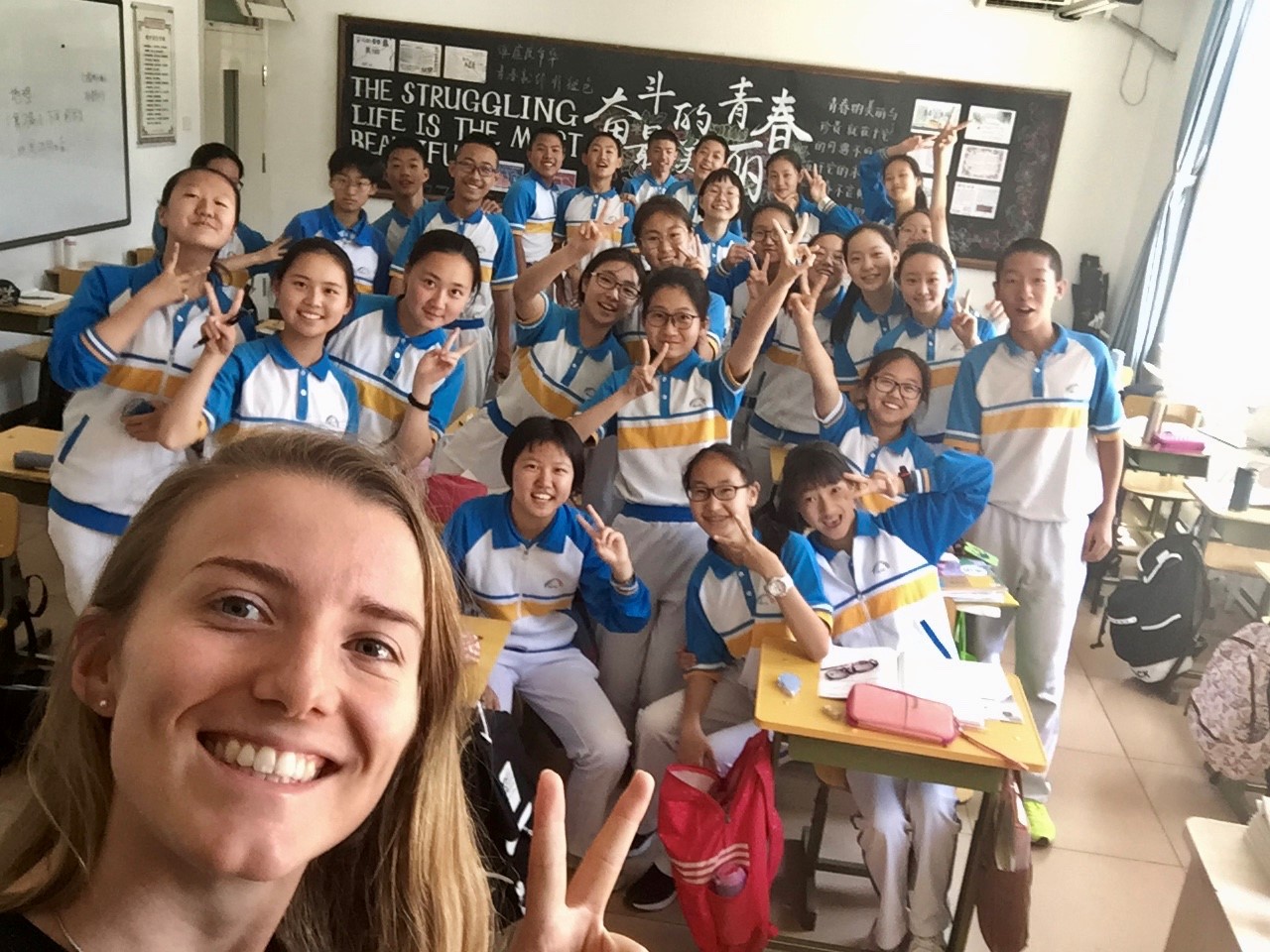 The TEFL Training Camp usually runs for the last 2 weeks of August. It is held in Beijing before the start of your placement begins in September and is divided into two sections. The first part is the TEFL part, where you spend a few days in a hotel with all the other applicants in Beijing. You complete your TEFL qualification by attending training with experienced foreign teachers and taking a short test at the end of the course. For the second part you live in a school and get loads of practical teaching experience by planning and leading English lessons for school kids who are attending an English Summer Camp. Through all of this, you're living with fellow new teachers, working together and supporting each other. You make some wonderful friendships and it's an experience you'll never forget!
How can you make sure that you get as much as possible out of this experience? Here's my advice for getting ready for camp:
#1 Use the Teach English In China Members' Area
Firstly, I'd really recommend having a mooch around the Members' Area of the Teach English In China website. You'll be able to access it once you've signed up to a programme and it's a gold mine of resources. It's been put together based on contributions from past and current teachers, and there are loads of lesson plans, city guides and training materials to name a few things. It's good to familiarise yourself with teaching materials and warm up activities before arriving at camp, as you might feel a bit in at the deep end. So, if you have a few games up your sleeve, you'll likely feel a lot more confident when you get in front of your class and it's always good to have a spare activity to fill a couple of minutes at the end of class! Take the time to familiarise yourself with the variety of resources on there, as I'm sure that you'll be able to refer back to the different materials at some point during your placement.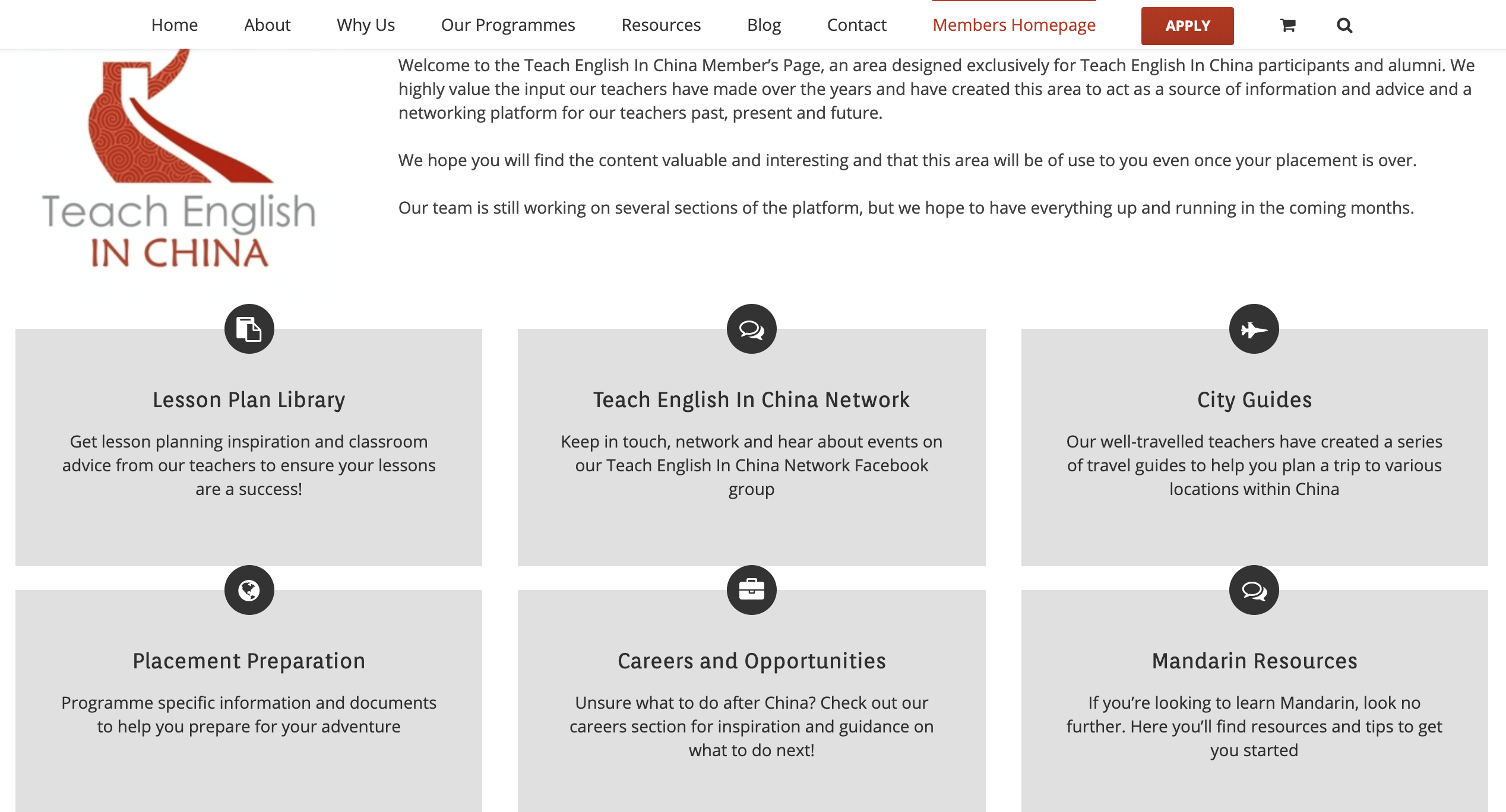 #2 Have Realistic Expectations
You're moving to China. There's different food, different culture and a different language. In some ways, China is extremely modern, but there are aspects that might be slightly different to western life. The hotel you'll stay in for the TEFL will be lovely, the school will be more basic. Remember though, you'll be experiencing how Chinese students live during their school years, which is a great insight to have, and the experience is a very cultural one! All the camp staff will want you to be as comfortable as possible but bear in mind that they might not have experience working with foreign teachers! Also remember that you are going there to work as a teacher. The days can be quite intense, as you may be teaching for around 6 hours a day. It can be tiring, but embrace the opportunity to expand your teaching experience and learn from your co-teachers. You'll soon have mastered your own teaching style, and you'll have a fantastic bond with your students after just a couple of days teaching.
#3 Try and Plan a Lesson Before You Arrive in China
You may have absolutely zero teaching experience (as I did), but that doesn't mean you can't have a go at planning a lesson before you get to camp! The first lesson plan is always the hardest, so why not get it out of the way with zero time pressure? If you have no idea where to start, then head to the Members' Area and look at the multitude of lesson plans on there and the lesson plan templates. Those should help to inspire you! Explore the websites that we suggest and even think about collecting a few videos to bring with you on a USB memory stick. You can use videos like Mr Bean or movie trailers to plan a themed lesson around, and your students will definitely enjoy a break from the textbook. When you get to the camp, you'll be quite busy, so getting an introductory lesson planned is a good idea, too. It doesn't have to be ground-breaking. Just put together a PowerPoint about yourself and your life in your home country that you can show to your students for your first lesson. It's a good way for them to learn more about you and feel more comfortable. Easy. If you've got that lesson planned, then you can jump straight to the camp curriculum and get ahead with your other lesson planning!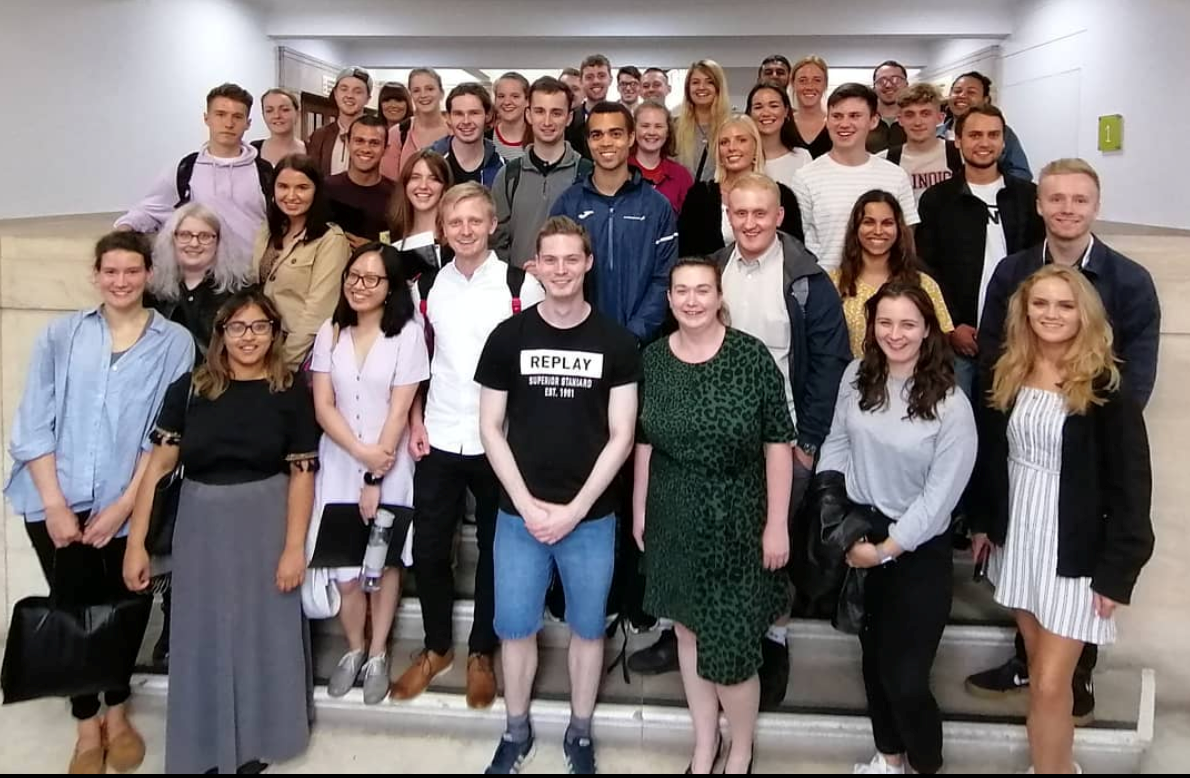 #4 Come to the Orientation Day
My reasoning for this particular piece of advice is two-fold. Firstly, it's a great day! We usually hold an Orientation Day for TEFL Training in the July before departure. Most people who are heading to China will attend, and you'll get to meet everyone that you'll be at camp with. You'll also get an introductory Mandarin lesson, as well as a lesson planning session with a current or former Teach English In China teacher. The second reason you should attend is that we usually get a lot more information about the Training Camp around the same time as the Orientation Day, so, we'll spend time going through the specific details and arrangements that we have for the camp. It's really useful to be able to talk through this with everyone as a group, and you'll have the opportunity to ask questions in person, rather than via email. Other people might think of questions that you hadn't thought of yourself, so the Orientation Day is not to be missed! Oh, and we usually end up in the pub after…
#5 Recognise YOUR Impact
You might be thinking that the training camp is just that, a training opportunity. But to really make the most of it, consider the impact that you'll be having on your students. For them, getting to attend an English Camp with foreign teachers is a really exciting prospect, and your lessons could make a huge difference to the way that they perceive English as a subject and foreigners in China. Be aware of the influence that you have over your students and encourage them to make the most of the camp too. If everyone in your classroom is fully engaged and committed to the activity you are doing, the whole experience will be far more fulfilling and worthwhile for you and your students. The relationship that you'll develop with your students will depend on mutual respect and will be a large part of your time at camp and the memories that you take away.
Overall, I hugely enjoyed the training camp both times I attended, and I hope you will too! It will be such a memorable start to your year in China, and the skills you'll take away from it will support you throughout your placement and your future career path. You'll be able to make the most of it through preparation and your own mindset, so get ready to seize the opportunity!
Are you interested in experiencing the TEFL training camp for yourself and giving yourself a smooth start to teaching in China? Find out more about the programme here, or send us your application.