By Rhiannon Parnell, Homestay Programme Participant in Shanghai, 2018 
I recently spent 2 months in Jiading – a suburb of Shanghai, living with 2 girls aged 8 and 10, their mother, grandad and dad (although due to his work he was only there at weekends).  China for me was an unforgettable experience. There is nowhere quite like it due to the culture, the living conditions, the people ….and the food!  There was a lot of food.  Like a lot.  Be prepared to put on weight!  This is a bit about my experience, and some tips.
Arriving in Shanghai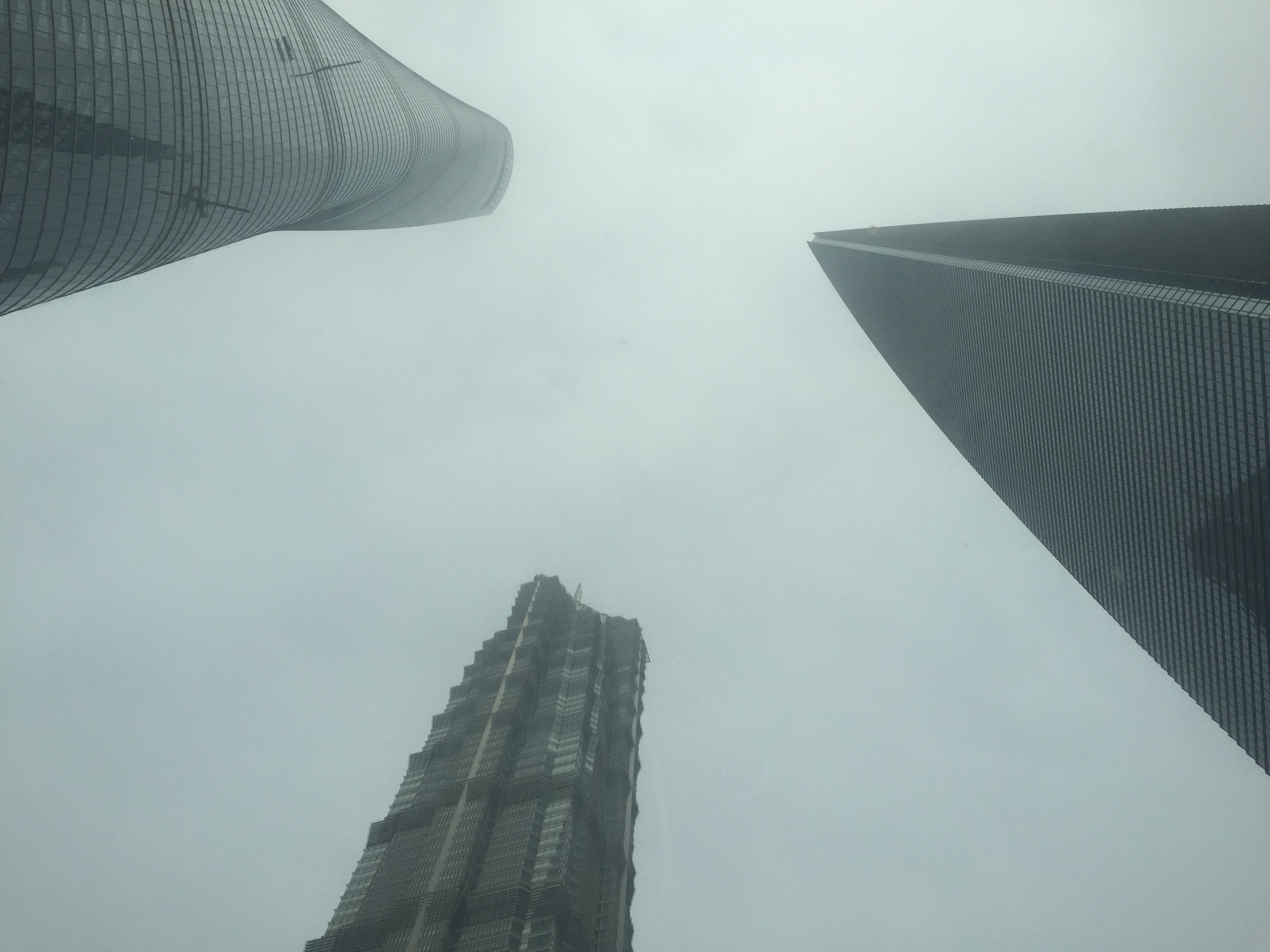 When I first arrived in Shanghai (and I mean literally just off the plane) I was already impressed.  The host mother drove me around the centre of Shanghai to many of the main Shanghai sites, including the awesome buildings of the Bund, and took me for lunch in the highest building in Shanghai – my first introduction to the food I would be eating over the next 2 months.  It was incredible!  (Although I struggled with the chop sticks so badly they voluntarily bought me a fork!) And, as a bonus, she had a really nice car!  When I first met the girls they were, naturally, quite shy, one more than the other.  But soon enough they were chatting away (in really good English might I add!) asking me so many questions about myself and my life in the UK. The whole family was really welcoming and supportive the whole time, treating me as a big sister.  They went out their way to make sure I was okay, especially the mother. For example, for my first Mandarin lesson she came into Shanghai, Peoples Square with me on the train to make sure I got there without getting lost, and then helped me get into a class with other people rather than the one to one I had signed up for. She always made sure I was well fed (and I definitely was!) and if there was a problem (which was very rare) she would be sure to try to sort it!  I was made to feel like one of the family right from the start and this really helped with developing my relationships, not just with the children but also with the mother with whom I spent a lot of time when the girls were at school.
The First Few Days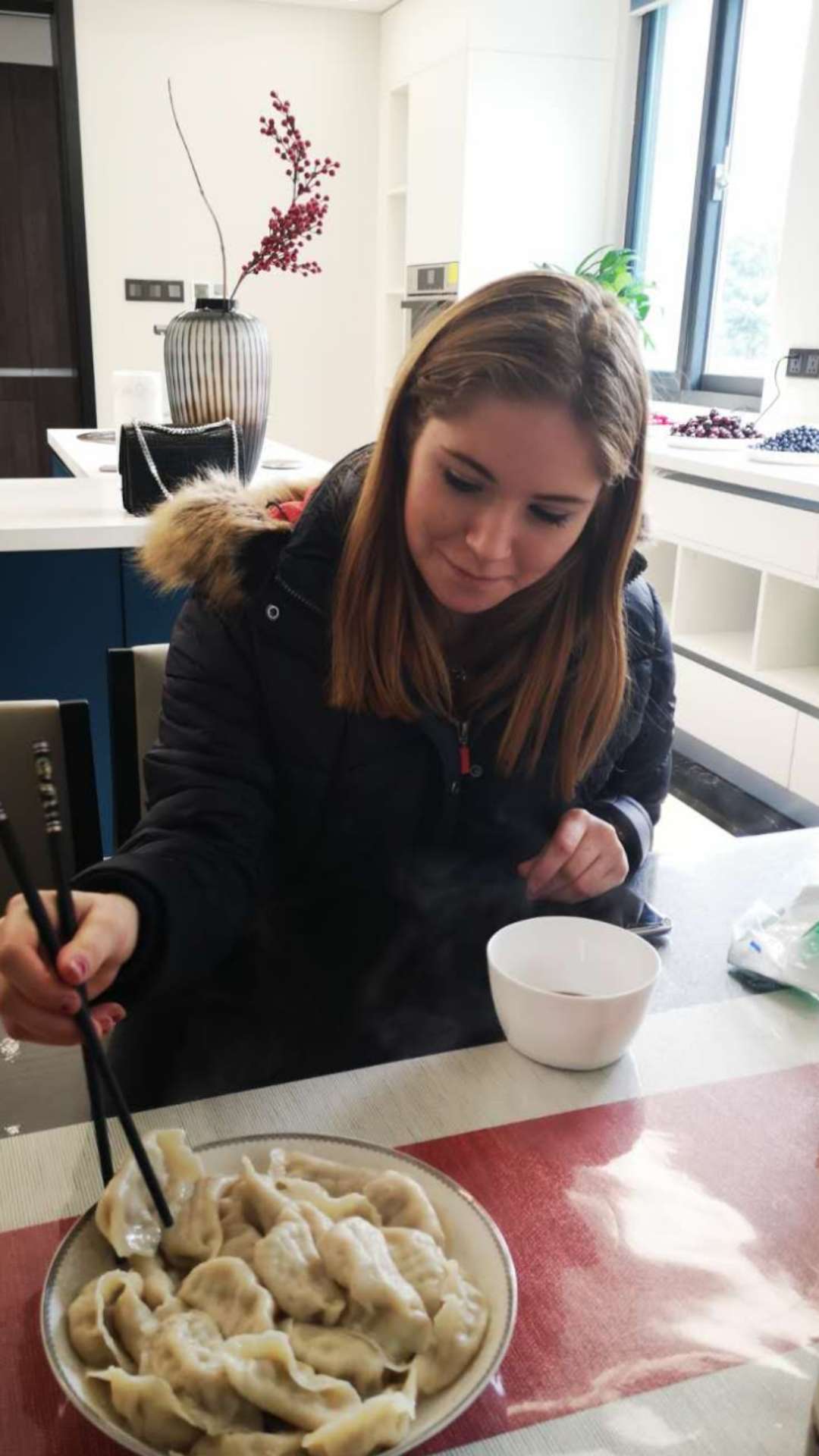 The first few days were a bit befuddling.  The girls had to go to school so I spent a lot of time with the host mum who helped me to settle in, showing me important things like how to operate their super-sized TV, spending many hours helping me to sort out my wifi connections which was deciding to act up due to my non-functioning VPN!  On day 2, bearing in mind the massive breakfast I had already eaten, I was taken to a friends for lunch and given the biggest plate of dumplings which I had to eat because if you didn't the host might think you weren't satisfied and it was rude not to finish.  Not that I'm complaining, but I was very full and feeling like I was going to explode.  But soon enough I was used to the routine and all the food, and China became one of the most amazing experiences ever!  Living with a family really heightens your experience so much more so than if you go as a tourist.  Chinese locals know exactly where to go and what to do (like where the best street food is! – which you must try, you can't go to china and not try the street food) and also you get relaxing days around the house/apartment you'll be living in which can be really nice, although it is important to plan for down time, like don't bring just one book thinking it'll last you as I did – it won't!
The Homestay
I'm not entirely sure how typical this is, but for me the first thing I noticed was how good the girls and the mum were at speaking English; I wasn't expecting it.  I had had calls with them before hand and I knew that they could speak English quite well, but I didn't realise quite how well until I got there.  This may be due to them attending a bi-lingual school but in my experience a lot of the children I met had been studying English from a young age and so were quite advanced; also friends I met, who were mainly teachers said that the children in their classes could often speak English really well. While this is great for communication and general talking, it does mean that lesson plans should not be too simple.  It is definitely worth 'WeChatting' with your family in advance to try to get a feel for their level of English and to help with lesson planning. You should also be prepared to be flexible and adapt to their needs as you go along.  For example, one of the main things I noticed with the girls was how sometimes they could mix up which tense to speak in.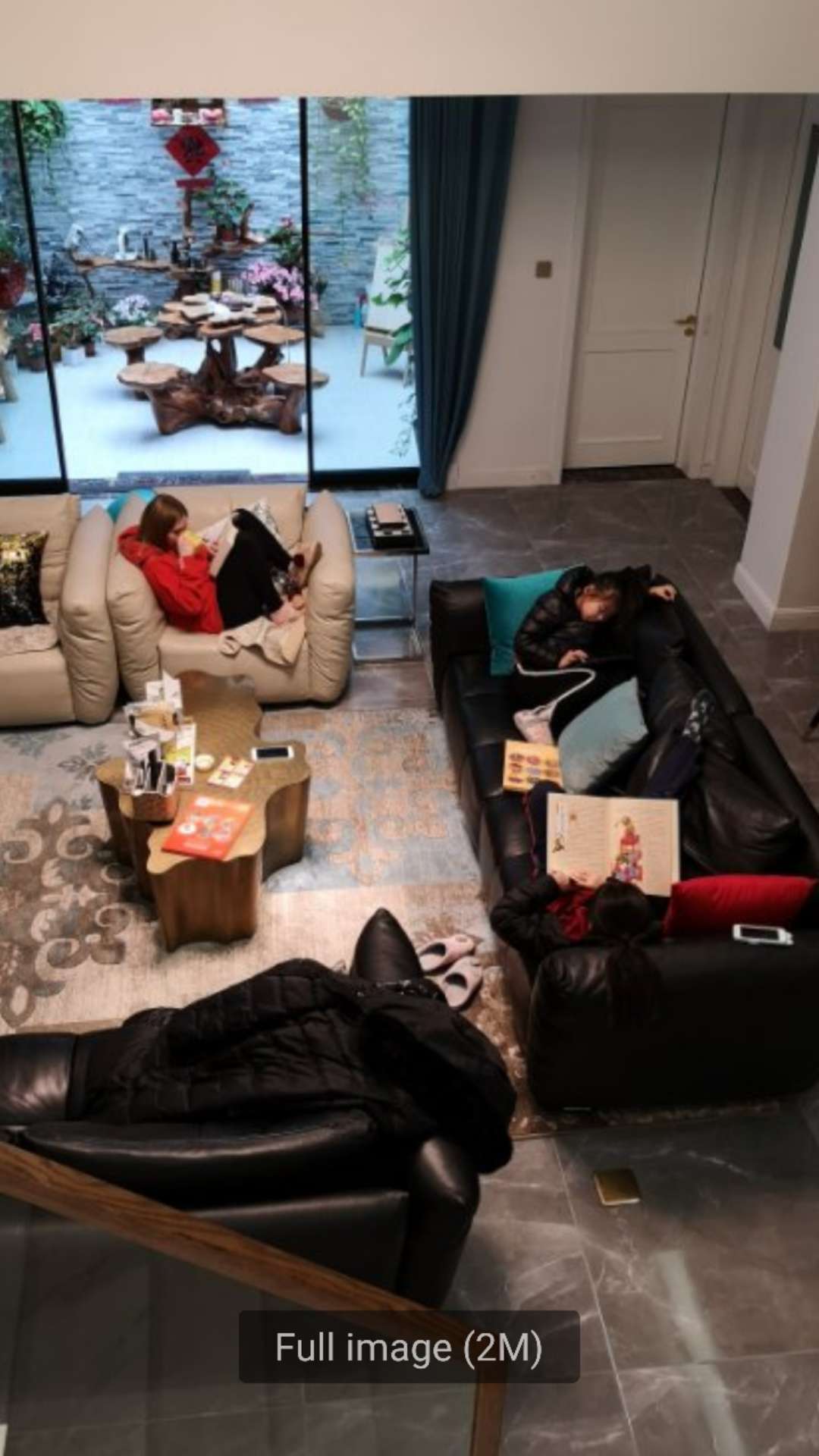 That being said don't be surprised if the parents prefer you to do something that they want you to do, and they already have your lessons planned!  For me, the mother liked me to read with the girls and she already had some books lined up that we would read and then do quizzes on.  I was asked to take out a map of the UK and I used this quite a bit for explaining facts about where I come from.  Apparently, one of the girls' teachers had told them the UK consisted of England, Wales, Scotland and all of Ireland, but she corrected them that it was only Northern Ireland (which she learnt from me J – her mum was very happy).  The girls had a lot of school homework and sometimes I would be asked to help with their English homework.  They really enjoyed when I shared stories about my life and experiences I have had. It is useful to have some photos to hand!
Also whilst you are there to give lessons you will, naturally, be spending quite a bit of time with them outside of those lessons.  I was there at Chinese New Year and the girls were on school holiday for 4 weeks so we had a lot of 'play' time.  The older girl liked me to play chess with her (she almost always won!), and I took out a pack of cards and 'Uno' (a game I used to play) and taught them how to play.  When visiting a non English speaking household, I got to learn how to play mahjong (or tried, but much like mandarin, it didn't work out too well). In addition, I joined in on the family's activities, e.g outings and I was company to them, as well as a teacher.  We would play football in the park, have pillow fights.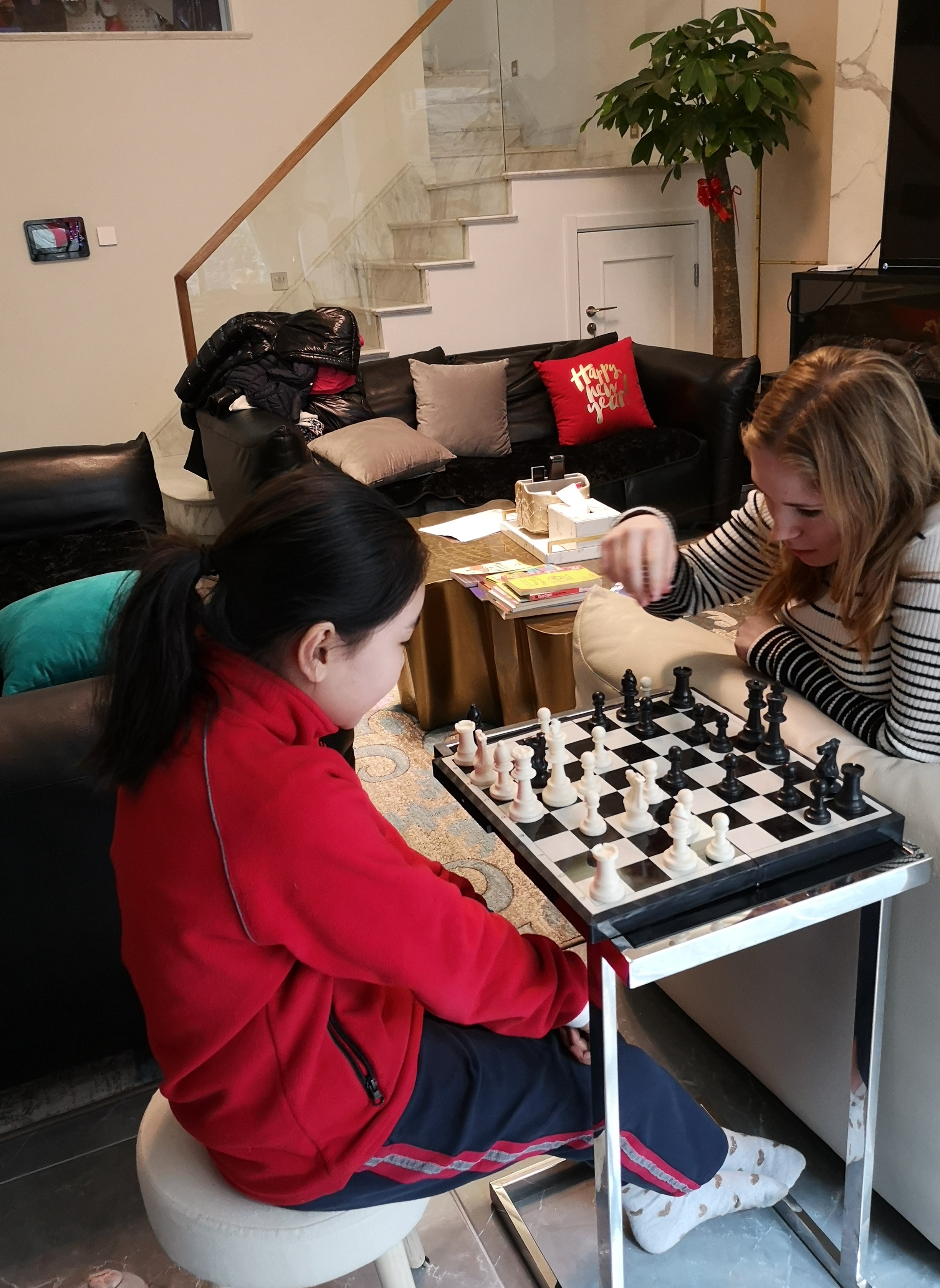 In my experience parents are generally very passionate about their children's education and the children study like crazy.  This means I had a fair bit of spare time, and not just when the children were at school.  Whilst I had access to a TV, I discovered a renewed passion for reading (on top of the fact that it would distract them if I watched TV while  they were studying). Unfortunately, I had only taken 2 novels with me (thinking that would get me through 2 months – I was wrong!) and accessing Alibaba (Chinese equivalent of Amazon) proved difficult with only a UK bank card.  Luckily, the older girl had a whole English series of Harry Potter, so I got to work my way through those for the 3rd time in my life! Also, the mother really liked the fact that I read, and said that it inspired the girls to read more too, so I was setting a good example and not being bored, killing two birds with one stone.  With hindsight a good pre-investment would have been a kindle. I also developed a liking for an (almost!) daily run.  It actually makes you happier – who knew!  This was great for getting to know the local area and even better for dumpling calorie control!
In terms of culture sharing the girls were really keen to watch English TV shows and also listen to English pop music.  About 4 weeks in, I introduced them to the sitcom 'Miranda'.  In one episode the Spice Girls song 'Wannabe' was included, so I introduced them to that song.  They loved it and this led on to numerous dance routines, in which the dad joined in and did the 'daddest' dad dancing I've ever seen, it was brilliant!  This taught me that there is no need to over-plan culture sharing, it will just happen naturally.
Learning Chinese
Another experience I had was learning Mandarin. I chose to go into a learning centre instead of having online lessons, and this was definitely the right choice. We lived in a suburb, so we were quite a way out from the centre, it was nice to have a reason to go in! My lessons started at 9:00am, and as it was an hours' metro ride to get there I had to wake up at 7:00am to make it on time, but I am very glad I did.  However, I found learning mandarin very difficult – Mandarin and I do not have a good relationship, but I don't regret taking the lessons, because it got me into the centre of Shanghai twice a week, right next to People's Square and Nanjing Road (which, for the record, definitely has to be one of the best roads in the world!) – shopping, street food, and at the end, the Bund, with its imposing traditional architecture on one side and the incredible sky scrapers of the Bund on the other, so awesome!
Exploring Shanghai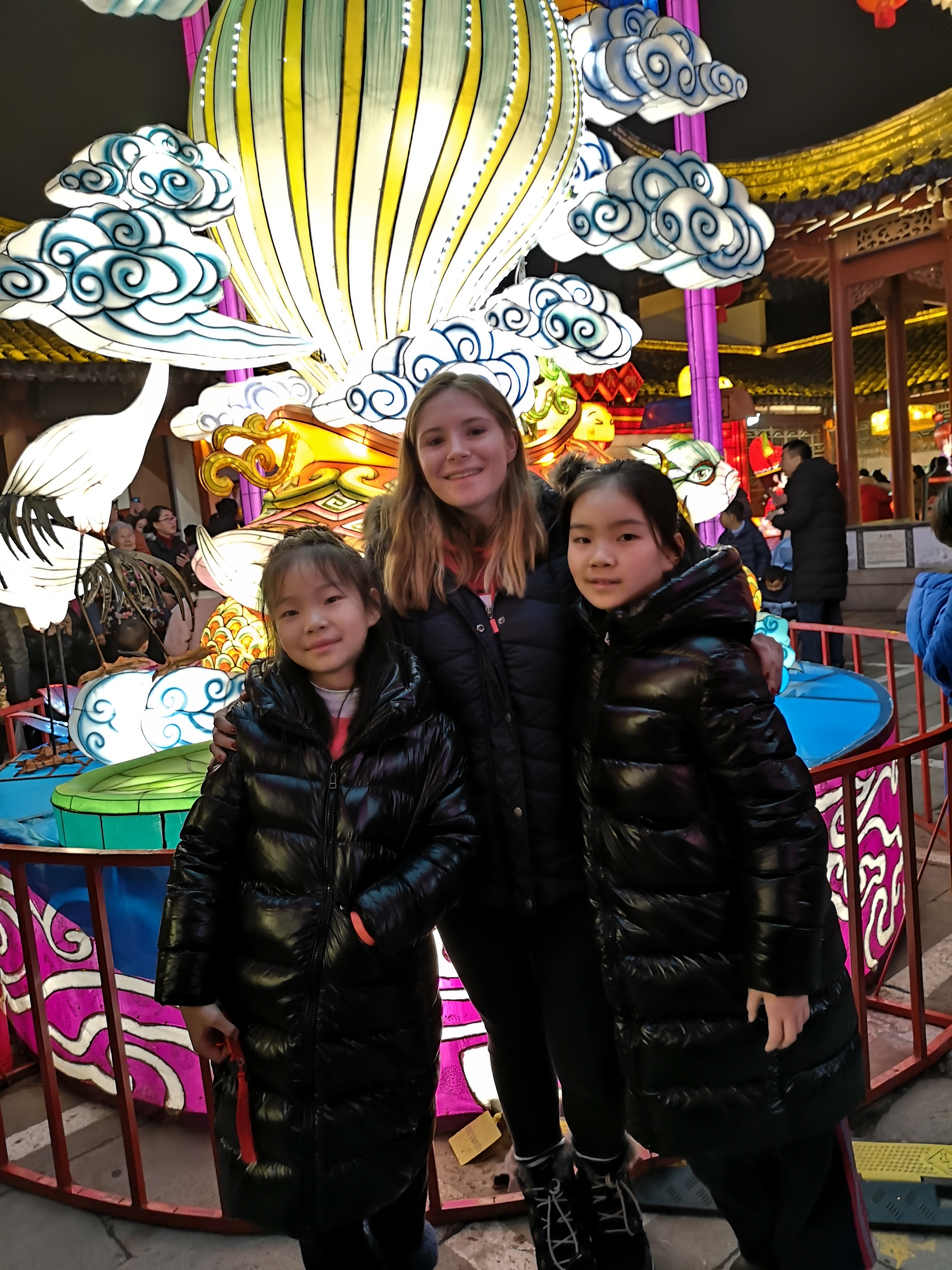 I got to experience the People's Square area, which was full of exciting stuff, walking down Nanjing road to get myself some lunch from a huge street food market, (picking up a milk tea on the way, and shopping for presents to take home.  I also got to meet other English speakers who would share tips about good places to go, and to go for lunch with sometimes.  Also, learning mandarin helped me to have some very basic (like one word) exchanges with the grandad, who did not speak any English.
I was a little nervous about going into the centre of Shanghai and being able to navigate my way through the metro system, but it was actually really easy.  Everything is really clear and the metro lines are helpfully colour coded.  I had to get line 11 (Brown) and change to line 2 (Green) and it was so easy to get around.  Although it is incredible just how many people they can fit on one train!  The street scene was so different to what I'm used to, even for London – so many people (so many!), quiet electric scooters sneaking up behind you, the 'acceptable' spitting, the street food and so many restaurants. But people were incredibly friendly, it felt very safe and the Bund skyline was incredible, especially at night.
The Food
Now, the food.  There was a lot.  Rice is very much included in pretty much every meal,  from the rice porridge at breakfast to the fried rice at lunchtime to sticky rice at dinner.  And the dumplings, we not only had a lot of dumplings, but we had a lot of different types of dumpling.  There was one dumpling (it's so good!) that was literally full of soup  have to suck it when you break it into it, but no one told me that so obviously the soup sprayed everywhere… a mistake you only want to make once, but regardless will make tonnes before you get the hang of it!  And the crab soup dumplings where you suck the soup out of the dumpling with a straw before eating the rest of the dumpling – so delicious!  In my first couple of weeks I made the mistake of snacking – not a good idea. It's a good idea to pack sports kit for exercising!
Being able to experience the new year (year of the pig) was brilliant.  It was exciting to be there during the build up, but New Year itself was spectacular. On 5th February (the day it all started) family friends came over, and we watched the new year parade on traditional TV.  It was incredible: acrobatic dancers and singers, people parading around in red (lucky colour –  the parents bought us all red hoodies to wear) and numerous short plays which were apparently funny – I couldn't understand what everyone was laughing at, but it was the most amazing thing to see. We travelled to Nanjing for the main event, experienced a traditional light festival – amazing, all different types of art works, beautifully lit up. It was so cool! We dined in 3 different types of restaurant and the food was amazing and different e.g. in one we had some noodle that I couldn't chew (apparently you're meant to swallow it whole) so by the time the others had finished I had eaten exactly one!  Devastating!  We saw famous   landmarks – bridges, lakes and temples, and I was lucky to stay in really nice hotels, sharing a room with the older girl.  The younger one did get a bit upset, she didn't want to be left out, but when it came around to night time she was more than happy to sleep with her mum. We also visited the dad's family in a small town, Anhui. They didn't speak any English, but were so welcoming to me. The following day, after 10 hours driving (respect for that!) for the mum we visited her side of the family where we had a massive hot pot.  The hot pots are a treat and a half!  They are soooo good!
The Last Few Days
A few days before leaving, the girls were back in school and Sophiya took me to 2 water towns, like villages with a lake running through the middle and they were beautiful.  She bought me a tonne of scarfs and I tried all the street food I hadn't yet tried, it was amazing!  Then, it was sadly time to leave, so I got on my plane and flew home.
My experience in China was incredible, and I would definitely return given a chance.  It has its challenges, such as finding your way around and communicating with the local people when out alone, but overall it is exciting, interesting and adventurous in that there are so many new things to discover and see.  I am still in touch with my family and hope to go back one day.
Are you interested in taking part in a homestay in China? Explore our standard Homestay Programme, or Homestay & Professional Immersion Programme and find out more. Ready to go? Apply now to get started.