Interview with Supriya, participant in our Homestay Programme in Beijing, 2017
What made you decide you wanted to take part in a homestay programme in China?
I have always wanted to teach and travel and I saw this as a perfect opportunity. I also did not want to be away from home for too long so 1 month was just right for myself. The Homestay Programme definitely appealed the most to me because I thought it would such an amazing experience living with a local Beijing family and embracing their culture. In addition to teaching their children English, I also wanted to learn more about their way of doing things, leaning about Chinese/Beijing history and definitely eat authentic home cooked Beijing food.
How did you find adjusting to life in a Chinese family home?
I was very lucky, my family were just simply fabulous and very easy going. I was given my own room and food was always cooked 3 times a day so I always had a very good meal. The family were also happy for me to tag along to any family events and even join them on shopping trips etc. I honestly felt very much part of the family as they were so caring towards me.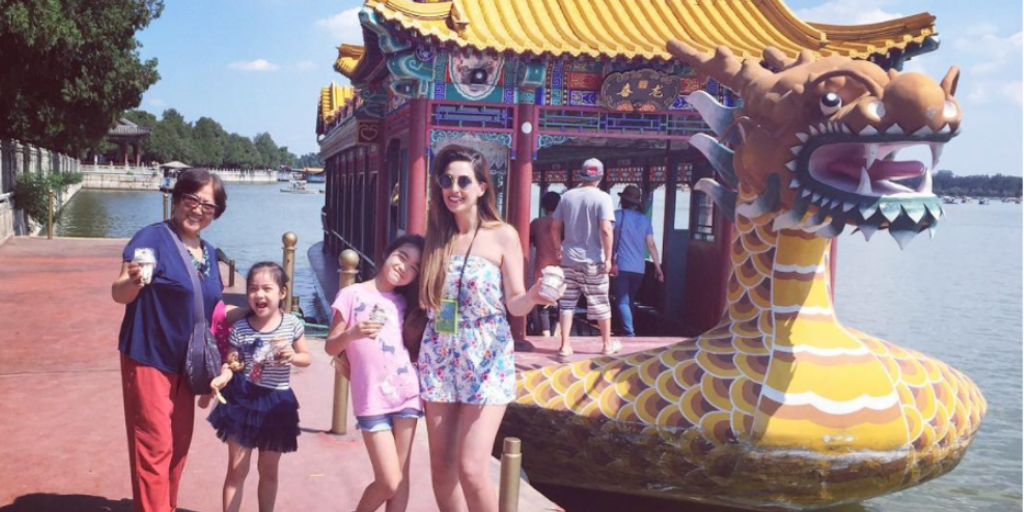 What challenges (if any) did you face?
I didn't really face any challenges living with the family but I do remember moments where I missed home food – I would let my host mum know and she was kind enough to get me pizza, fish and chips, etc. The whole family apart from the Grandma spoke bits of English which really helped too – if there was any confusion we would all turn to our translation apps, this also helped too when I was out and about on my own in Beijing. Also, the agency made sure I got a SIM card straight away when I landed in Beijing which was so helpful. I was able to get in touch with my family straight away if I ever needed them when I was out and about by myself.
Can you talk us through an average day of your homestay?
So I would wake up early, (sometimes even go on morning walks with Grandpa), get ready and go down for breakfast (which was usually served at 9am). I usually use to teach the girls early in the morning for two hours and get it out of the way. This way I use to have rest of the day free. Either I would stay at home and hang out with the family, watch Disney movies with the children or I would head out. The station was not too far at all from the family's home and I was pretty much able to go where ever. I usually would return home just before dinner which was around 7ish. Check out my vlog series which I made during my homestay to see more about my daily life in Beijing.
How was the social side of the programme?
The social side of the programme was great as I would have a lot of time free to basically do what I want. I managed to visit all the sites/landmarks that were on my Beijing bucket list, even did a Chinese calligraphy class and went to a lot of markets. I also got in touch with the another Homestayer and we met up a few times to go exploring together which was great. We even planned a day for both our families at the zoo which was good fun. My host family would host fabulous dinners at home and it was brilliant meeting lots of their family/friends. My host Grandma would even let me help her out in the kitchen and I learned how to make some Chinese meals.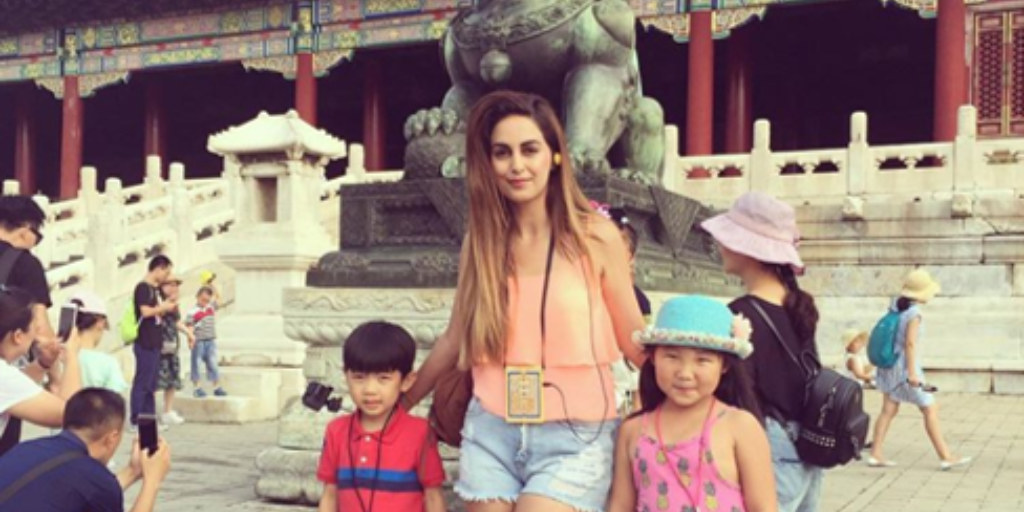 What would you say to anyone who's considering taking part in our Homestay Programme?
Firstly I would say if you are considering it then definitely do it! I had such an amazing time, it was definitely the highlight of 2017 for me and I cannot recommend it enough. I think also go with an open mind, be positive, their way of thinking/doing things is different to ours and that is very much part of the experience. Also be organised with your time – a month seems like a long time but honestly it will flyby. I wrote a very long list of things to do, see and eat before I went to Beijing and I managed to do it all and that's purely because I was very efficient with my time. Think about what you want from the experience and make it happen. The last bit of advice I will give is to keep your students entertained – 2 hours of English a day is slightly long so make your activities short and snappy. Maybe print out fun worksheets on word searches or filling in the blanks to keep them engaged. Definitely take rewards such as stickers or sweets as they love that and will work so much harder for you!