The Chinese workplace is notorious for offering workers an astonishingly low number of annual leave days. Fortunately, this isn't the case for those who work in state schools, where teachers (foreign in particular) benefit from a total of around 13-weeks holiday per year.
Whether you plan to stay in your city and experience the local traditions or jet off to more exotic destinations, these annual holidays offer the ideal opportunity to get some respite from an intense teaching schedule and do what we all come here to do; travel. So, without further ado these are the national holidays you'll want to know about and plan for in order of their occurrence in the school year.
Mid-Autumn Festival (September)
As its name suggests, Mid-Autumn Festival takes place during the middle of autumn, on the 15th day of the 8th lunar month. To put that in more relatable terms, it usually falls over a weekend in the second half of September. The roots of Mid-Autumn Festival can be traced back to the Zhou Dynasty (1046 – 256 BC), when people would celebrate the harvest by offering sacrifice to the moon. Though the traditions surrounding this have been diluted with time, some things to remain, namely Moon Cakes. This iconic snack lines the shelves in stores across the country in the run up to the festival and comes with a wide array of fillings.
The Mid-Autumn Festival usually results in one or two days off work, depending on when it falls. Fortunately, this is one of the few holidays that do not require you to work an extra day over the preceding or following weekend to make up for the day off.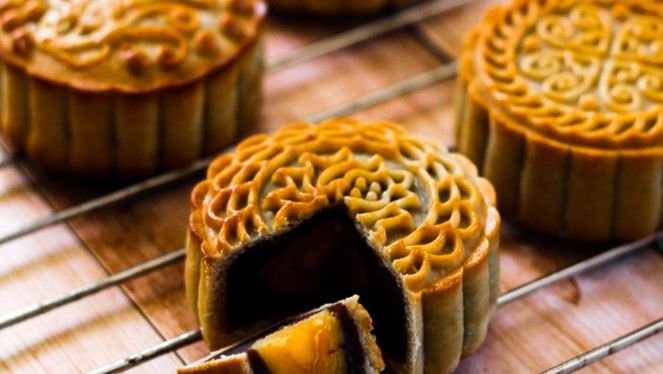 Taking place from the 1st – 7th October every year, this is one of the two longest national holidays in China, hence one of the busiest times for domestic travel. Celebrating the founding of the People's Republic of China in 1949, this festival isn't steeped in tradition like others, but it is arguably one of the most important in modern-day China.
In the run up to the holiday, you're sure to notice a disproportionate number of Chinese flags lining the streets, and a burst of nationalistic videos. On the day itself, a huge parade takes place in Tiananmen Square, which is where the Grand Ceremony celebrating the new government happened in 1949.
As one of the peak seasons for travel, you will either want to avoid domestic travel entirely or be prepared for long queues and big crowds pretty much anywhere you choose to go. If you are planning a trip within China during this time, make sure to book your trains and accommodation well in advance. If you're not ready to brave some of the biggest crowds you'll ever see, you may prefer to take advantage of the peace and quiet of your city emptying out (besides at the main tourist attractions of course) or heading abroad. Of course, as a high travel season, the latter is a popular option among the Chinese too, so again, make sure to buy your tickets early to avoid paying through the nose.
Though the Golden Week holiday is actually 3 days, the government arranges this to tag onto weekends in order to give people the chance to travel and enjoy a longer break from school or work. Consequently, you can expect to work a dreaded 2 weekend make-up days the week before and/or after.
Though some schools offer teachers one day off for Christmas, this isn't all that common, so the Spring Festival will be your next vacation. The time between Golden Week and the break for Chinese New Year is lengthy, so by the time Spring Festival comes around you'll be more than ready for some time off.
More commonly known in the West as Chinese New Year, Spring Festival takes place on the first day of the lunar calendar – i.e. varying dates between January 21st and February 20th. This festival is steeped in tradition and is one of the most important times of year for the Chinese. Families celebrate this holiday together, meaning people travel far and wide to get home, resulting in the largest mass movement of people in the world.
As with Golden Week, the holiday is officially 3 days, but 2 extra ones are added on by making up days on surrounding weekends. However, if you are teaching in a state school, you'll be pleased to know that you don't need to worry about this. Depending on your contract, you will be given 4-6 weeks holiday (!!), during which time you're free to do whatever you want! This is the ideal time to take an extended trip abroad or get to some of the many incredible places in China out of peak season – just remember to avoid the Spring Festival week.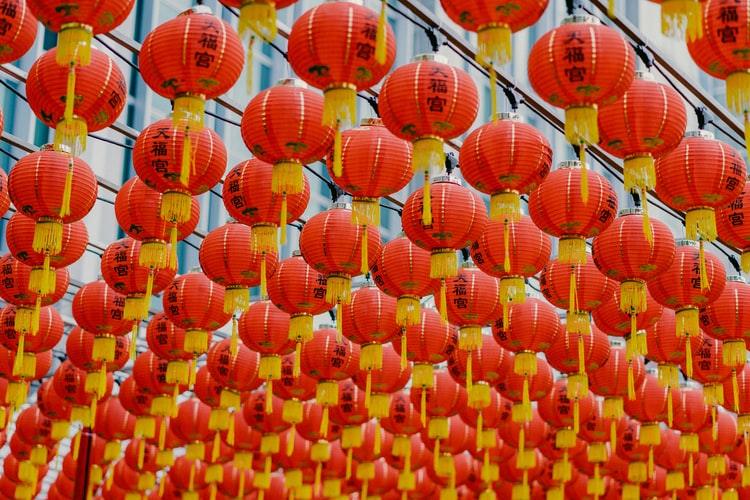 Qingming Festival (April)
Also known as Tomb Sweeping Day, Qingming Festival falls on the 4th or 5th of April on the Gregorian calendar each year. It is a day on which families pay their respects to their ancestors by cleaning the tombs of their deceased loved ones, and taking offerings such as food, drink and paper resembling money which they burn to represent the hope that the deceased aren't lacking in food or money.
Qingming Festival is a one-day national holiday. If it falls over a weekend (which it often does), the government allows a long weekend. Taking place in arguably the nicest season, when the cherry blossom is in full bloom, this is the perfect time for a city break, either somewhere in China or further afield. No make-up day required.
May Day (May)
May 1st holiday, known in China as Labor Day, used to be the third of China's week-long national holidays. In 2008, this was cut down to one day only in order to give priority to other festivals. Fortunately however, the government amended this in 2019, taking the holiday from 1 to 3 days in order to promote tourism and give school children and workers a rest.
Held in recognition of people's hard work, the holiday doesn't have strong cultural roots. Therefore, if you choose to jet off somewhere outside of China, you won't be missing any cultural celebrations.
The extension does come with a downside however; two working days are required to make up for the 'extra' time off.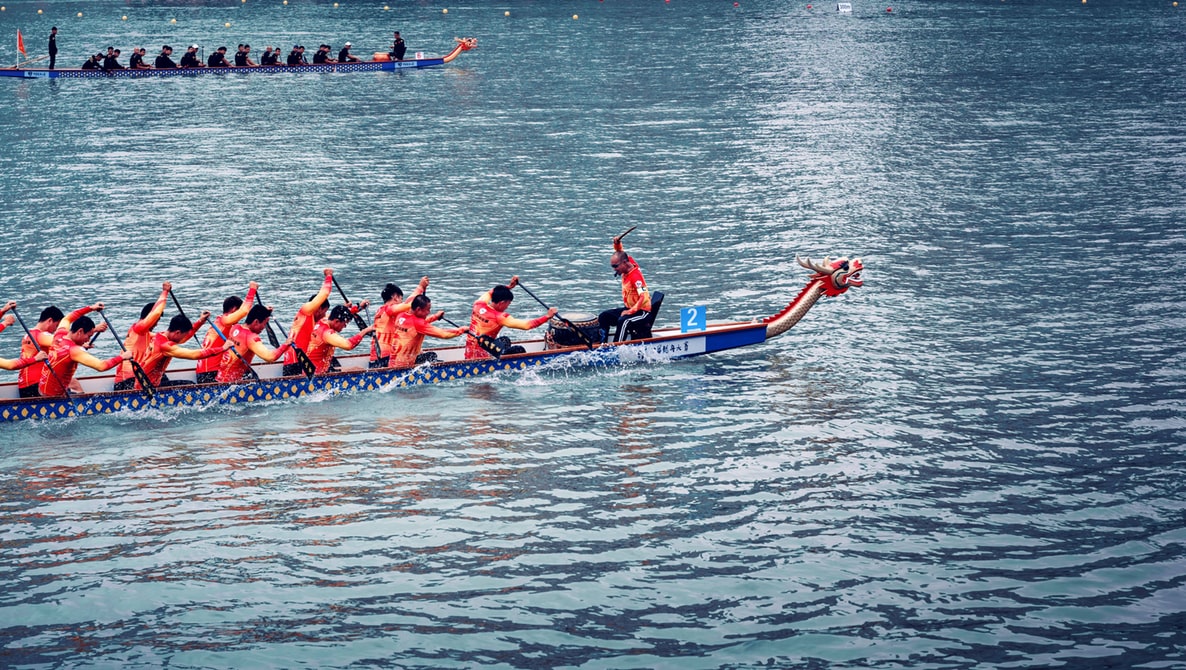 Falling on the 5th day of the 5th lunar month according to the Chinese lunar calendar, Dragon Boat Festival has been in existence since over 2,000 years ago. Originally a commemoration for the revered Chinese poet Qu Yuan, this holiday is a time at which dragon boat races take place, and people eat zongzi.
During this time, your host city is sure to hold Dragon Boat races that are definitely worth a watch. This holiday results in 3 days off at varying times in June, and no make-up days. You may have already finished your teaching schedule by then, or at least be close to the lengthy summer break and a well-earned rest!
One of the main advantages of working in a Chinese state school is the amount of time off you get. If you're looking to combine work experience with travel, this is the ideal option. To stay up to date with the yearly holiday dates and make-up days, you can check the calendar here. Year after year our TEFL Training teachers take advantage of their time off to venture across China and beyond. If you're looking for travel inspiration or advice, feel free to ask our community a question over on our Facebook group.
Ready to start? Find out more about our TEFL Training Programme or apply now to be considered for our 2020 intake.