By Shawn Wright, Teacher in Nanjing 2019 – 2020
Around 1 month into the school year there is a 1-week holiday known as 'Golden Week'. Golden Week is celebrating the founding of modern-day China (People's Republic of China) and is one of the most popular holidays for travelling among the Chinese. Literally hundreds of millions of people decide to take this time to travel, so as you can imagine, China gets a bit hectic. The bigger cities such as Shanghai, Beijing and Chengdu as well as some of the main tourist attractions are usually jam-packed with people so it's maybe best to try and avoid some of the more popular areas during this holiday. For many people, exploring their own city is a good idea or maybe visiting some of the less well-known places as these will hopefully be a bit quieter than usual. However, if you don't mind extremely large crowds and wrestling with people to get onto the metro, then the popular destinations still aren't a bad choice.
I kicked off my Golden Week travels with a 3-day trip to Suzhou. Suzhou is known as the 'Venice of China' because of its rich history and many ancient canals. It is one of the few major cities left that still has that traditional Chinese feeling with a perfect combination of past and present. On my first day in Suzhou I took the time to explore Pingjiang Road, which is basically this mile-long street that runs alongside one of the canals. It is located in the 'Old town' of Suzhou and it has a very authentic and traditional feel to it. The street and buildings here date back around 800 years and have been very well preserved which makes it a very popular spot for people to get wedding photos taken. Think I must've seen around a dozen photo shoots in the space of an hour. There are also many old shops and cafés here so there's plenty of things to do as well as to see. I just had a wander down the street taking in all of the sights and exploring the numerous alleyways that spurted off of it. If you are interested in seeing the more traditional and older side of China then Pingjiang Road is definitely a must-see!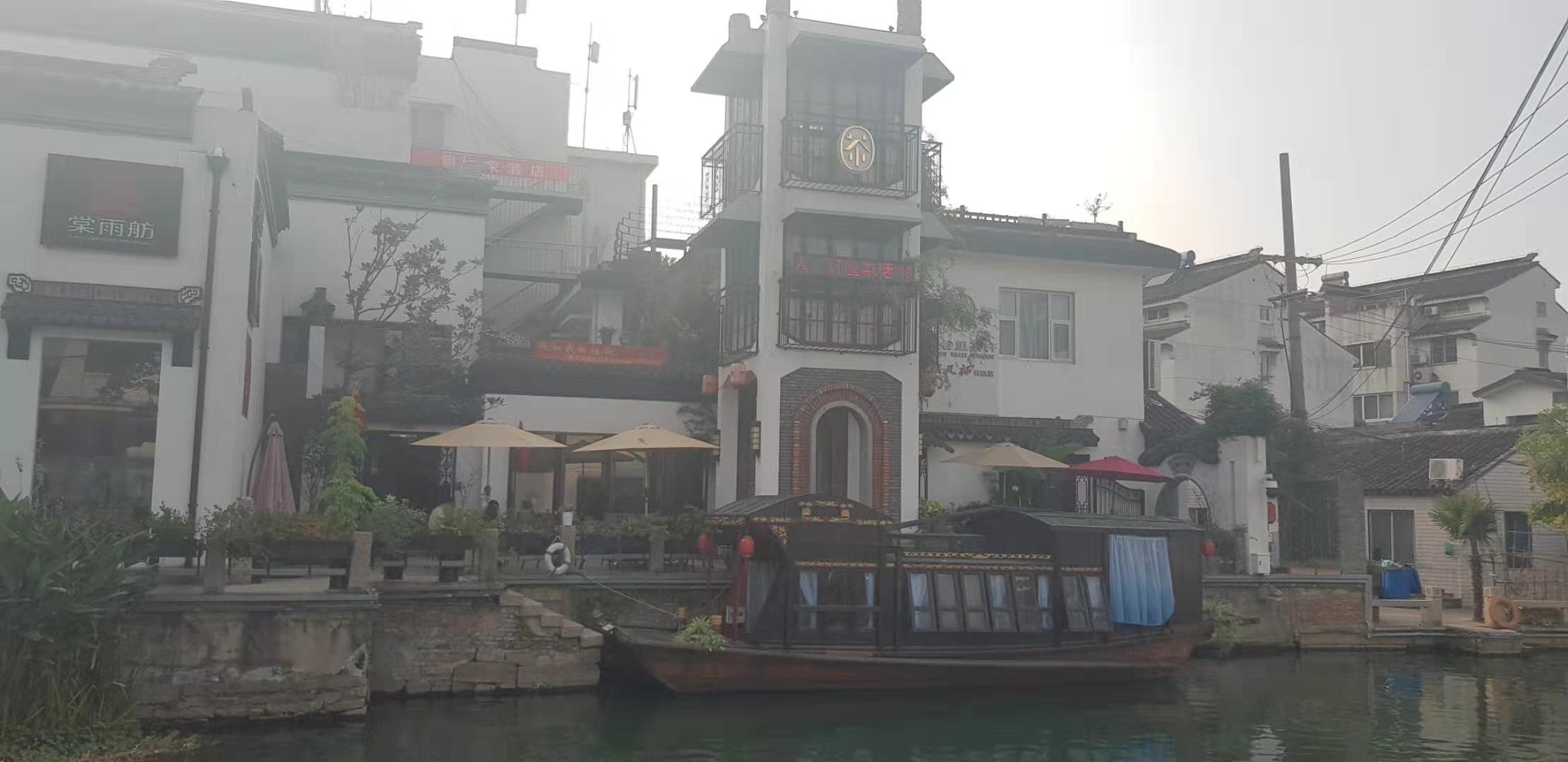 On my 2nd day in Suzhou I met up with one of the other teachers from camp and we went to visit the Lingering Gardens. The Lingering Gardens are around 400 years old and are apparently one of the top 4 gardens in all of China! The gardens are home to several stunning ancient temples and have a very peaceful, natural feel to them. We explored the surroundings for a couple of hours and even managed to catch a few performances of some traditional Chinese music. Afterwards we headed to Shantang Street for some food and a browse around the souvenir shops. With it being Golden Week and a hotspot for tourists, Shantang Street was very crowded. It was pretty similar to going to the shopping centre on Boxing Day, except people are a bit less crazy. Anyway, we managed to look around a few of the shops and they were pretty much all selling either traditional Chinese crafts or the standard touristy stuff you could expect to see in any major city around the world.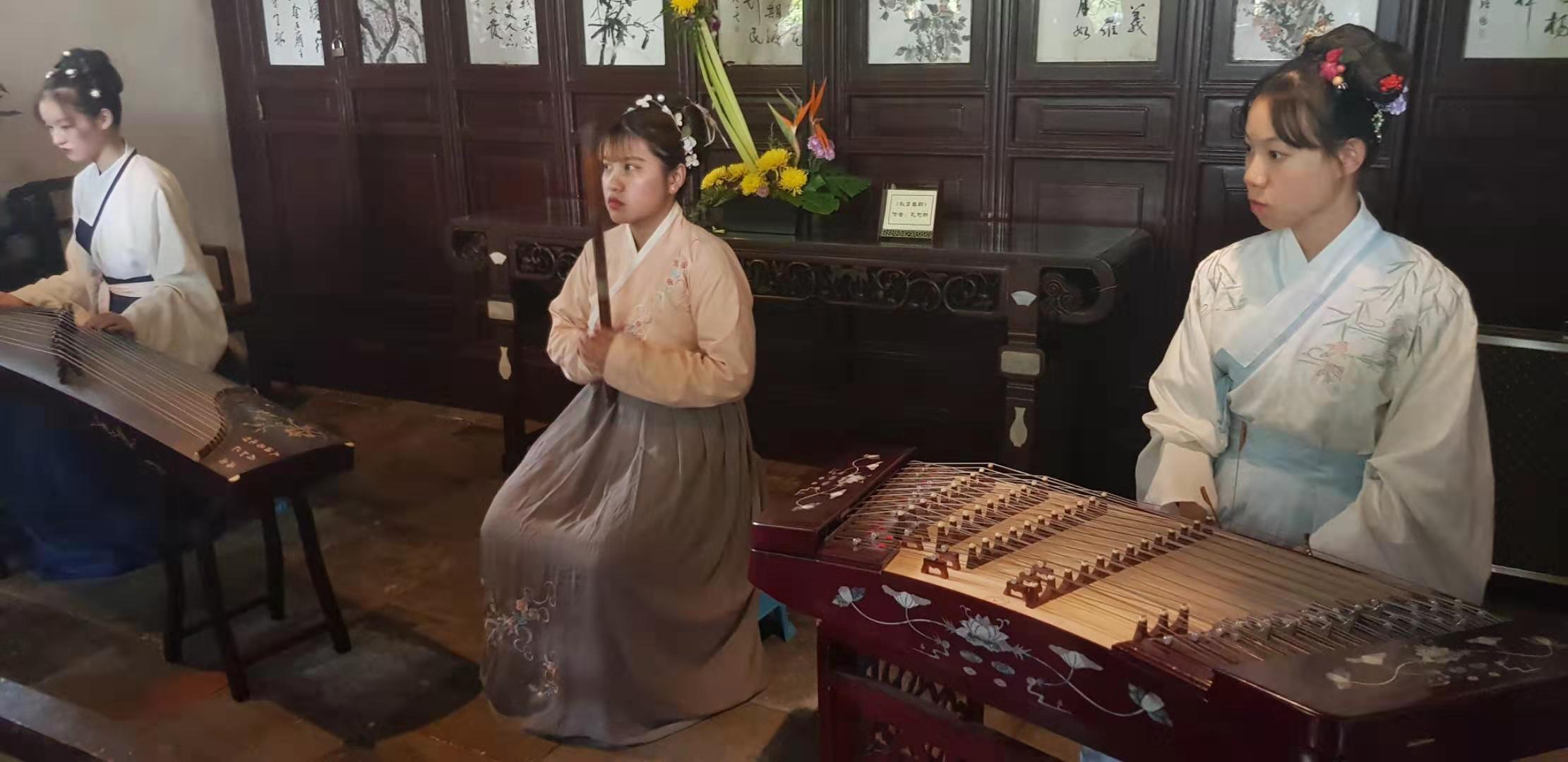 After Shantang Street we found a Mexican restaurant which had cheap food and drinks so we settled there for the night to watch the National Day parade on TV. The National Day parade was such a spectacle. It was absolutely amazing how much effort they put into the performance and was probably the best display I've ever seen. Since it was the 70th anniversary of the People's Republic of China I think this was probably an extra special parade. The day after I visited a small water town called Tongli which is just on the outskirts of Suzhou. It is easily one of the most picturesque places you'll find and you could definitely spend a day or two there exploring the old town and waterways and there are plenty of restaurants and shops to keep you occupied as well. The whole town is literally built around the canals so there are plenty of opportunities for a boat ride around town. There are also a few hotels there if you want to spend the night, otherwise you need to pay to get back into the town if you decide to come back the next day. I spent the whole day there and ended up being talked into buying a small handheld musical instrument called an Ocarina (which will probably never see the light of day). If you're around Suzhou and have a day to spare then you should definitely put Tongli on your to-do list.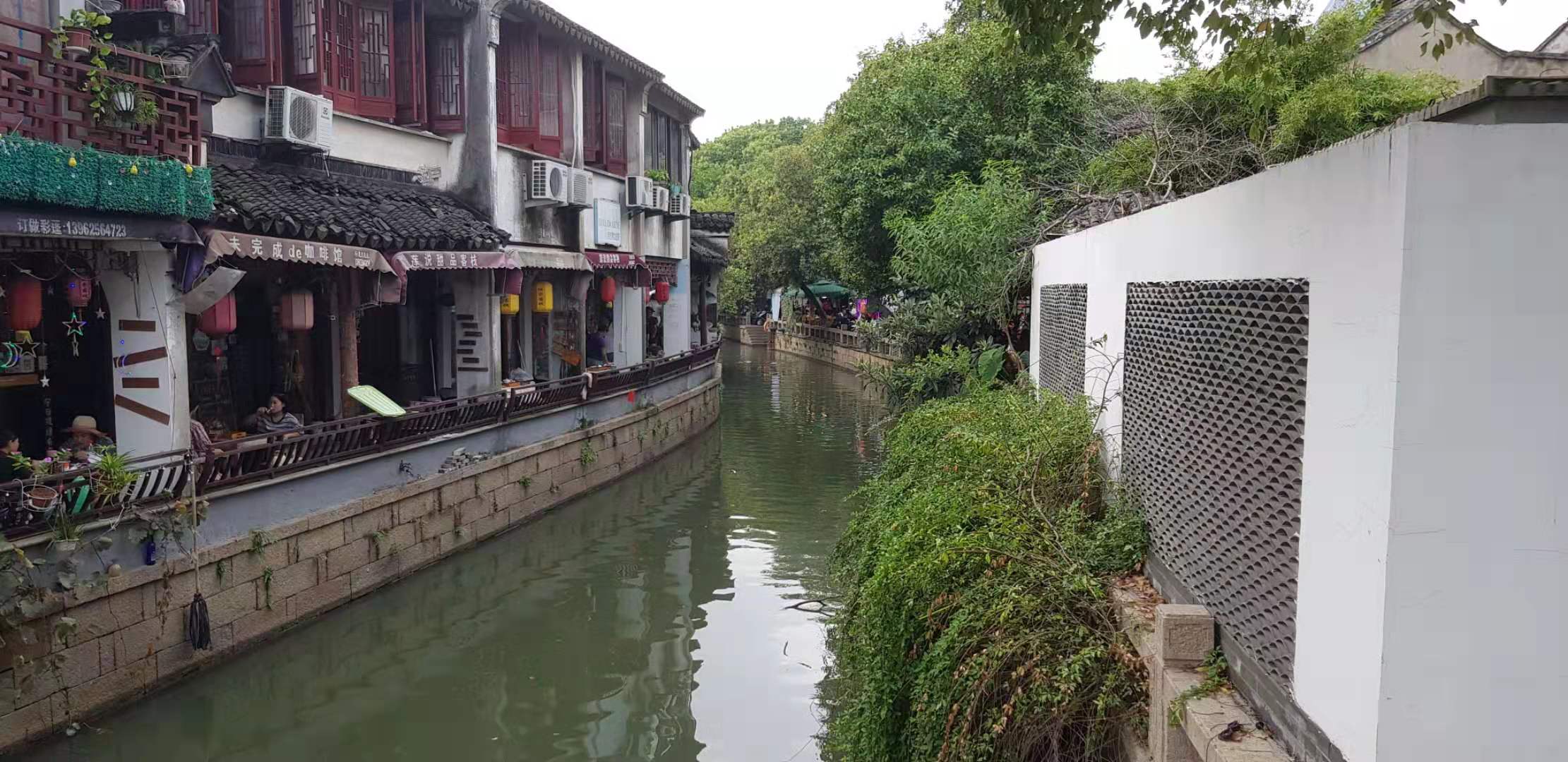 After Suzhou I went to what seemed like the busiest place on Earth, Shanghai. The main high street area in Shanghai was so mobbed with people they had to create a one-way system for pedestrians. Despite how busy downtown was the police force done an amazing job at keeping everyone moving and reducing the chaos as much as possible. I arrived in Shanghai mid-afternoon, so I just spent some time settling into my hostel and exploring the city. First impressions of Shanghai were that for such a huge city, it was surprisingly beautiful and clean. After my day of exploring I met up with some friends and we spent the night at a bar in the suburbs of Shanghai. There was a lot of drinking and a few dodgy karaoke performances. Think it's safe to say I won't be winning X-factor anytime soon. On the 2nd day I managed to drag my not-so-fresh self out to meet up with some of the other teachers from camp and we explored a bit more of the city and went for dinner at some bar owned by an Australian man.
Day 3 was a bit more productive. A group of us visited the Shanghai Science and Technology Museum which was quite cool. The place is absolutely massive and the building itself was pretty impressive. The museum had a variety of different sections ranging from Arctic animals to robots and space, so there's bound to be something you're interested in. After the museum we were off to the infamous fake markets for a spot of haggling. The fake market is basically this huge collection of stores that sell tons of fake designer items. You can literally find anything here, they have Louis Vuitton handbags, Rolex watches, Air Jordans, Burberry suits, you name it they probably have it. Only catch is they're all fakes (obviously), but the majority of them are actually very good fakes and you could never tell unless you scrutinised them. If you do visit the fake market, be prepared to haggle and haggle hard. The prices you are initially told are normally 2-3x over what the vendor would actually accept so don't be afraid to tell them no if they quote you something steep. Once you get used to it haggling can actually be kind of fun and you usually wind up with some pretty decent stuff for relatively cheap if you're good enough. I ended up picking up a black and gold silk jacket (that I'll probably never wear but hey it looks pretty cool in my wardrobe). That night we went out to a couple of clubs downtown and surprisingly the drinks weren't super expensive. Some of the clubs there are open very late, I'm sure our one shut at 8am! If late nights are your thing (or early mornings) then you're in the right place. The final day in Shanghai was spent seeing the Bund, which is one of the main touristy areas in Shanghai, and visiting Shanghai's Old City. Walking through the Old City is almost like walking back in time. The place is littered with lots of old-style buildings which housed various shops and food stalls. It's pretty amazing that a place like this exists in the middle of a city with around 30 million people. Again, this place has to be on your to-do list if you're in Shanghai because, in my opinion, it is one of the most beautiful spots in the city.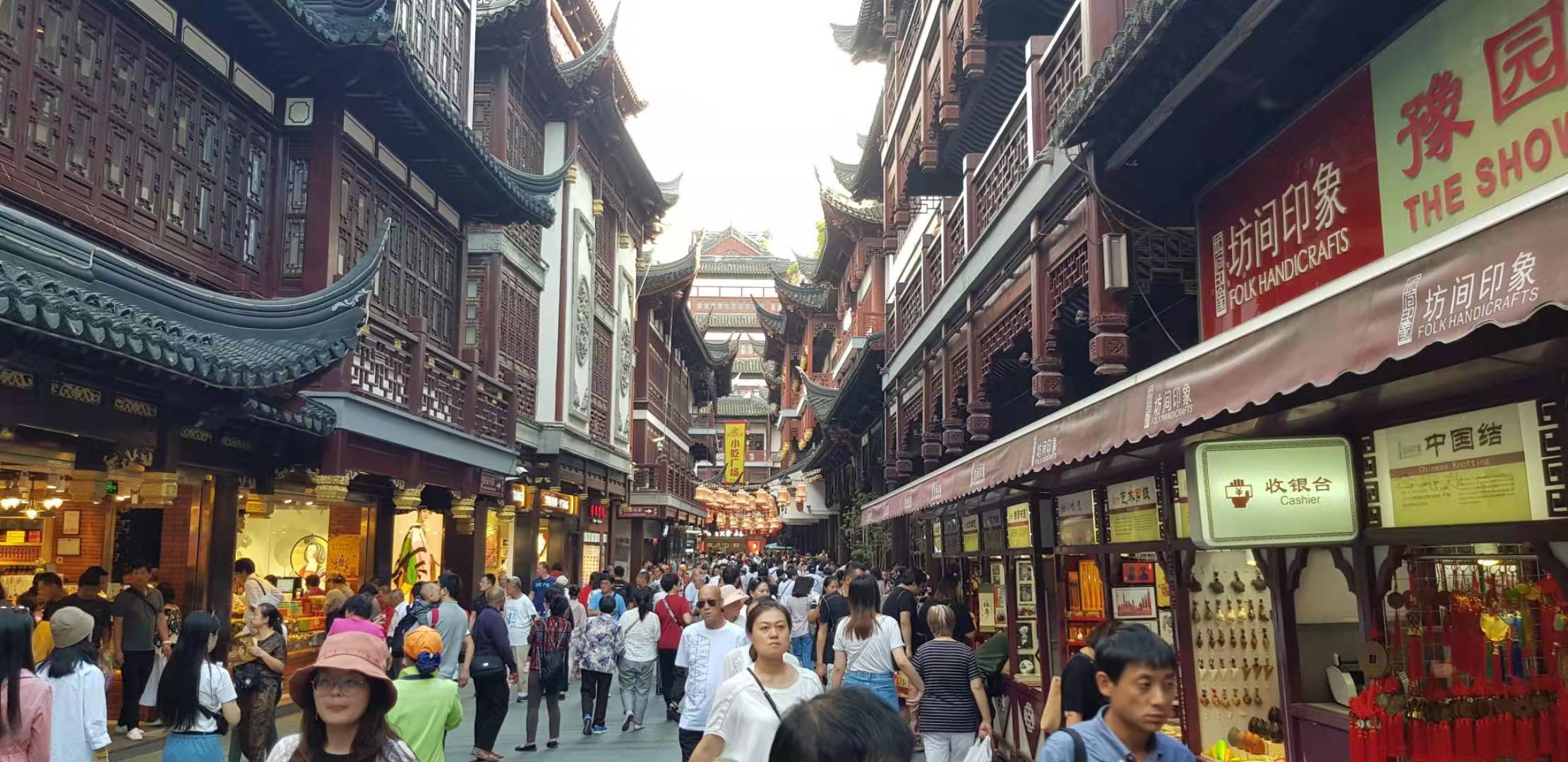 Having survived the madness of Golden Week I'd say my top tips for travelling are:
If you plan on flying or getting the train anywhere, book well in advance. Transport can get extremely busy during this holiday and you don't want to be stuck on a packed, sweaty train with no seat (true story- some of my friends had a 20hr train journey with no seat!)
If you're travelling by train either pick up your tickets a day or two in advance or get to the station a couple of hours early because the queues can be mad in some of the bigger cities.
When you're planning your destinations it's maybe a good idea to visit the less popular areas as the busy ones can be very busy. You still have all year to see the main attractions.
If you're travelling solo then hostels can actually be a great way to meet people and save money, as long as you don't mind sharing a room with some strangers.
Shawn is sharing his experience teaching in China with us on the blog. To follow his journey and read more posts like this one, head to our Teacher Blogs section.