Eight weeks ago to the day, I arrived in Xiamen. That said, it has absolutely flown by. I have been very busy with work, settling into my new surroundings and experiencing the wide variety of culture and activities.
I was recently told that Xiamen is very much 'new China'. This is reflected within the expat community, which is growing further and further. Most expats here are teachers, so you'll find there are plenty of people similar to you who you can get to know. So, without further ado, here are some of the things I like to do to keep busy in Xiamen.
Places to Visit
Shapowei is perhaps the most popular destination for expats. Here you'll find a variety of bars and restaurants located by the coast, which make Shapowei a very busy place, especially at the weekend.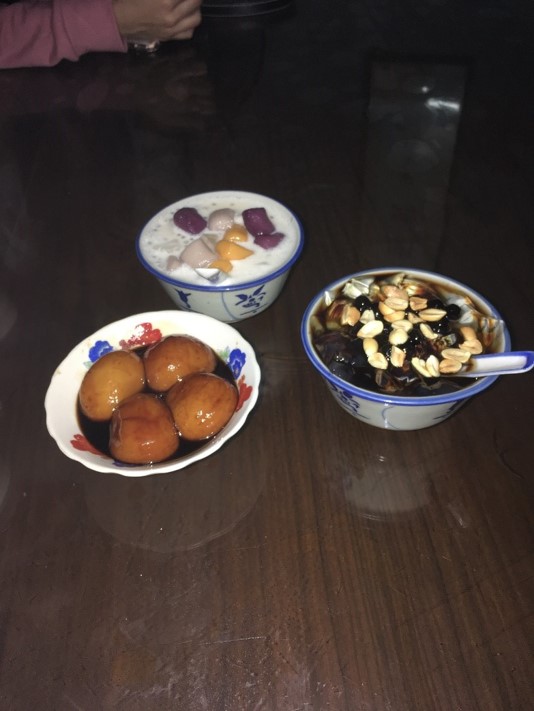 It's not only good at the weekend though; a group of local and foreign teachers and I enjoy sampling the 1 RMB (about 10 pence!) beer on offer at Phoebes every Monday night. Phoebes attracts a friendly crowd and often shows football from the major European leagues. Across the road from Phoebes is Big Fat Beer House, where they lay on a stand-up comedy night every Thursday – this is definitely worth a visit. Amongst the bars and various establishments in Shapowei are various street food stalls, reminding you that you're in China.
Shifting towards a more local, authentic and traditional Chinese experience brings us to the various trail walks and hikes available in Xiamen. I recently explored the Xiamen botanical gardens, which consisted of a lot of walking. It was definitely worth the up-hill effort though. The gardens are a mixture of history and nature. Along the route you can find abandoned military weaponry (all safe to stand by and take pictures of!). Further down you can explore the various plants, trees and flower beds, all of which have been arranged beautifully by local gardeners.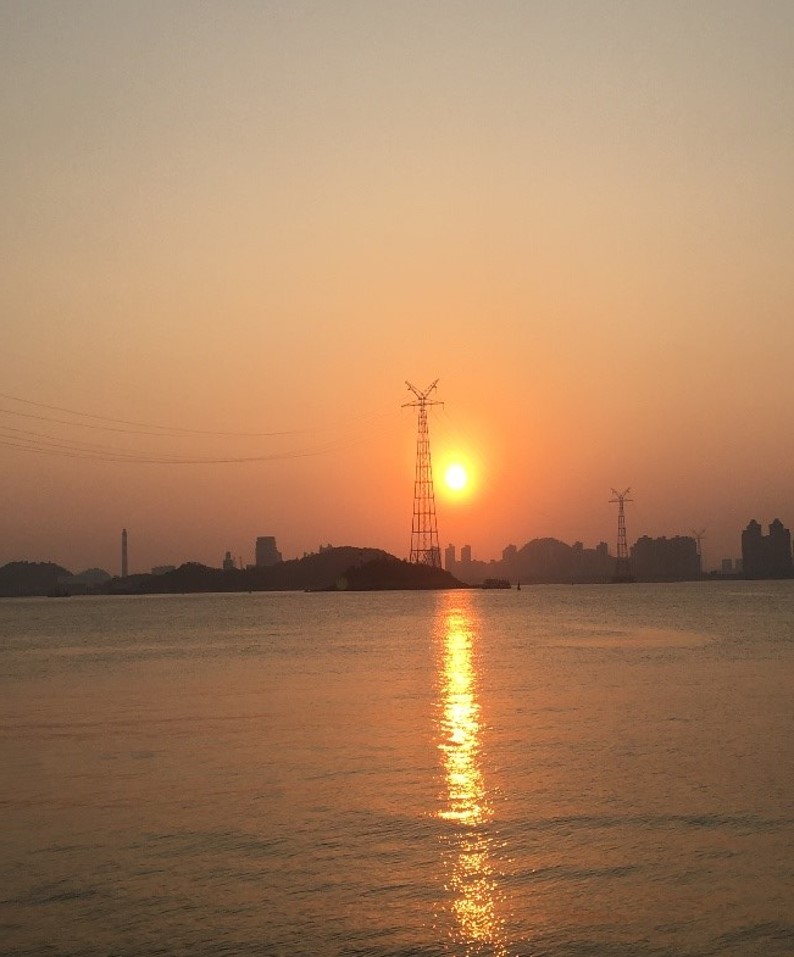 After climbing up and around the gardens, we were hungry by the evening, so we continued on down to Zhongshan road. This is the home of street food in Xiamen. This place must be visited at night as lights from the stands attract more of an atmosphere. I'm also told that food on Zhongshan road tastes better in the evening, but I'll leave that for you to decide. Zhongshan road is perhaps my favourite place in Xiamen so far. Best described as an intense sensory overload in terms of smells and tastes, it's a real melting pot of Chinese tradition and culture.
If Zhongshan is too much, don't forget that Xiamen is an island. I enjoy jogging around the coastline after a long day of teaching. There are a number of walking, jogging and cycling routes that offer a relaxing way to appreciate Xiamen – they are particularly nice at sunset.
There is an impressive light show across the water that takes place on the connecting Haicang island. So impressive is it that even locals who have lived in Xiamen for years still appreciate it.
Hobbies
Xiamen, in all its glory, would not be the same for me without the various football teams which I have been lucky enough to join. After asking a Spanish friend at my school if he knew of any football teams, he added me to a WeChat group chat, called 'Latinos', a 5-a-side group that meets every Wednesday to play. The group was set up by a small Argentinian contingency, but as the foreign community in Xiamen has grown, they have opened up to anyone wanting to play football. Parallel to the Latino 5 aside is Xiamen International FC. This group is pushing towards professional status as China continues to take football very seriously.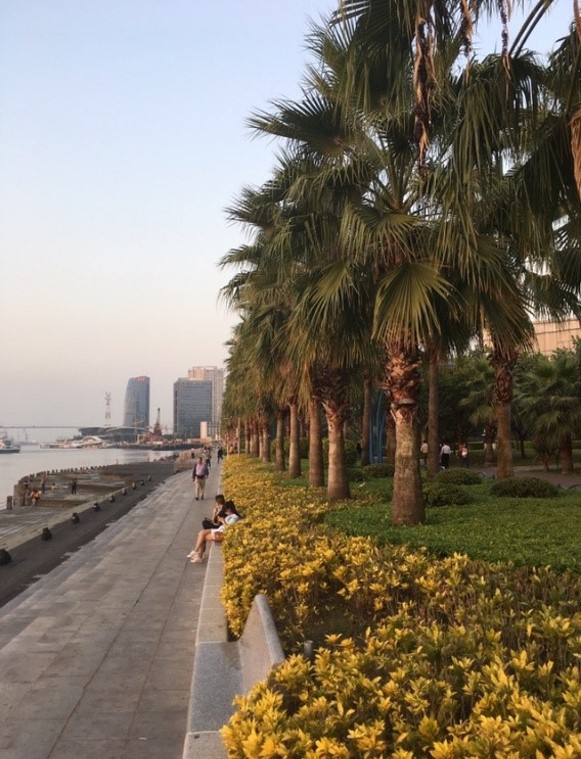 I was fortunate enough to be placed at a school with someone who was already involved with the football community. That said, I have realised that the expat community is very close and easy to integrate into.
Networking is made more difficult by the Great Firewall in China, meaning that people don't tend to use popular western tools such as Facebook. Instead in China, there are WeChat groups, which are often created for a specific purpose in order to bring people together with similar interests. As such, in a small expat community like the one in Xiamen, you're likely to recognise names from groups or discover that someone you're meeting for the first time shares mutual connections with you. So, if you want to get into football, running, book clubs or anything social, just ask! Someone in your network is likely to know someone, and that someone is probably in a group chat!
I have just over a year left in Xiamen, with the majority of the island yet to explore. I'm very happy to be here but even more excited about the year ahead. I hope this post has helped give you a better insight into life as an expat in Xiamen, and I hope to see you here someday!
If you are interested in exploring Xiamen whilst earning a good salary, check out our teaching jobs, or our Private School Teaching Programme. Or, if you're ready to get started, you can apply now!