If you've considered teaching English in China, you've probably read articles and reviews presenting it as the ideal graduate job. While it's an incredible experience that offers multiple personal and professional benefits, we'd be lying if we said it was easy. After all, living and working somewhere as different as China is bound to have its challenges. But it can be hard to sift through the gleaming reviews to find out what you can really expect. That's why we've put together this post to help you understand what teaching in China is really like.
The Stereotype
Don't be fooled by the stereotype we have of perfectly behaved Chinese students. While there's truth in this for Chinese teachers, the same rules don't always apply to foreigners. As anyone who's taught in China will know, we have a much harder time demanding the same level of respect awarded to Chinese teachers. This is mainly down the language barrier and the sheer excitement many students have at the prospect of having a foreign teacher.
It might not be as you imagined, but it's nothing to lose sleep over; by using a few simple techniques to encourage good behaviour, you'll soon find you're in control. Sure, you might take lessons that make you question your decision to teach abroad, but it's part of the learning process. Just remember, discipline and classroom management are part of teaching in any country no matter what part of the world you're in!
Looking for ideas on keeping your lessons engaging? Check out some of our favourite activities for Chinese students.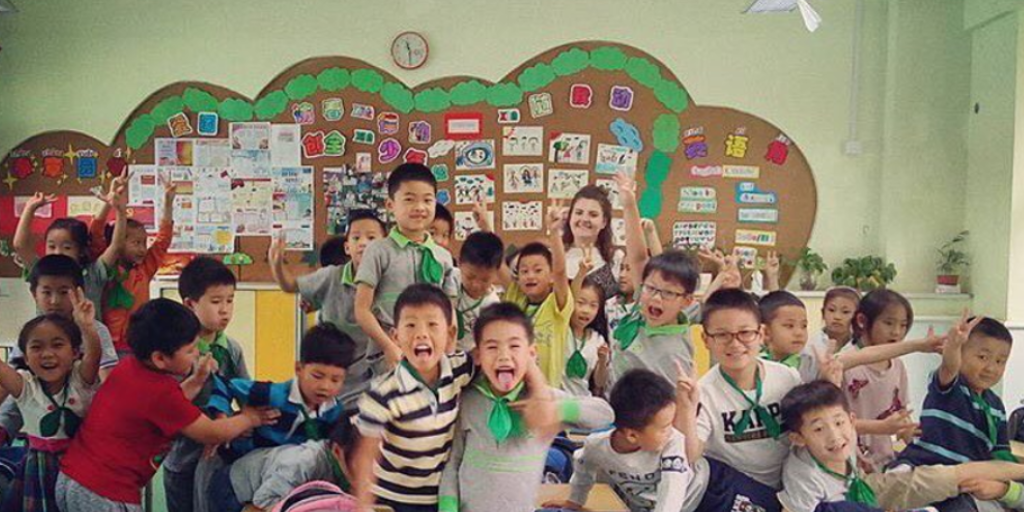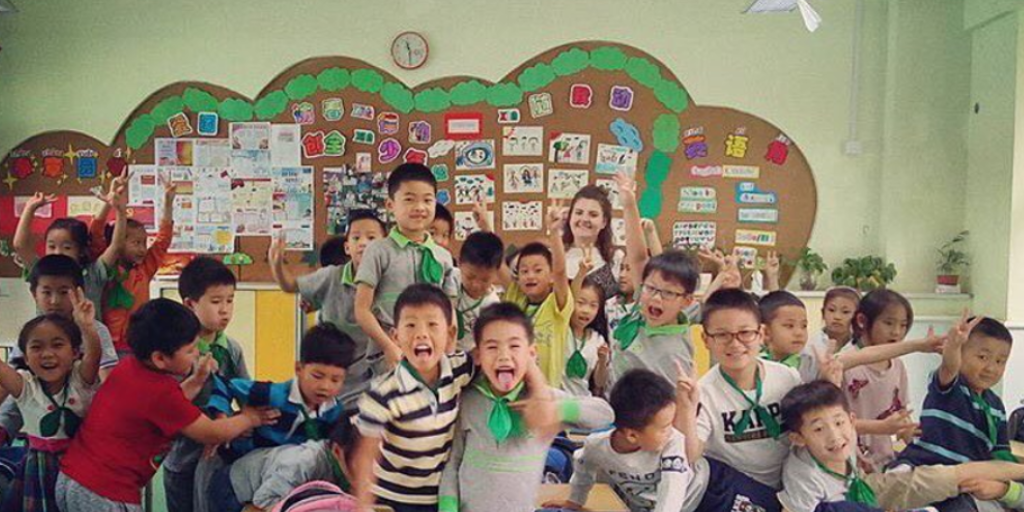 Your Responsibilities
If you're thinking of teaching in China on your gap year you're not alone. Few teaching hours, low pressure and long school holidays make this a very appealing place to spend a year abroad. While it's true that foreign teachers don't have nearly as much responsibility as their Chinese counterparts, you shouldn't get too relaxed. Your school are paying your salary and will want to make the most of having you there, so you might be asked to run extra-curricular classes, be present at certain events or conduct end of semester exams.
While these responsibilities won't count for much in students' final reports, they will influence their experience so make sure you put some effort in. After all, the more you put into the experience the more you will get out of it in both a personal and professional sense.
The Timetable
Just like in schools across the world, you'll be given a teaching schedule when you first arrive. Unlike in schools across the world however, this shouldn't be taken for granted. That's right; your timetable might say your Grade 5 class starts at 10am, but that's not to say the students will be there, or the maths teacher won't have hijacked your class. This method of organisation (or lack thereof) is common in schools across China and proves to be the greatest bugbear of many a foreign teacher.
We've all tried to fix this apparent glitch in the system, while instead we should learn to accept it. Let's face it, if it works for a country of over 1.3 billion people there must be some sense to it! Think of it this way; a culture of constant change is sure to teach you how to think on your feet and use your imagination!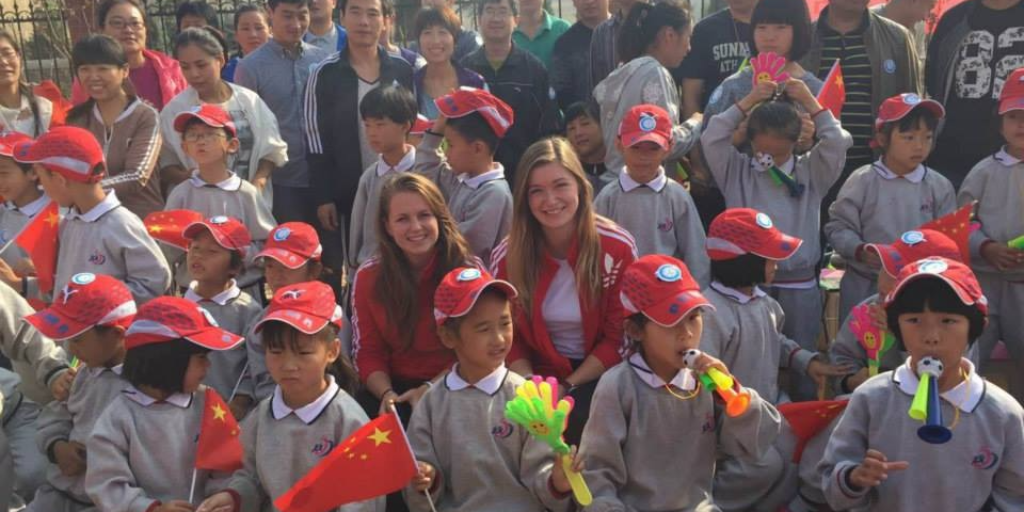 Teacher or Model?
If you thought you were being employed solely for your teaching skills, think again. As a foreign teacher at a state school, you will help boost your schools' status and act as an effective recruitment tool for future students. Your employers will want to make the most of your presence, so prepare to be papped at every opportunity be it midway through a lesson, a conversation or a mouthful of your lunch.
China might be welcoming an increasing number of foreigners through its borders, but we remain an oddity to most. Many schools and students have never had a foreign teacher before, so it's understandably exciting. Coming from countries where diversity is celebrated, most of us aren't used to such attention. Once the novelty wears off and we're not in the mood to pose for yet another photo it can get frustrating. In these moments it's important to remember they are simply curious. For those 30 seconds it takes to pose and put on your best smile and remember; it's all part of the experience.
Your 'Teaching Career'
If like most of us who teach abroad, you aren't a qualified teacher at home, be prepared for this one. While schools across China legally and knowingly employ foreign teachers with no prior experience, most of their staff aren't aware of this. They assume that you've had a teaching career in your home country that's led to you China, so don't be shocked if your colleagues ask you about this!
It's nothing to be scared by; you have every right to be there and most people do an excellent job. That said, it's generally best to keep your lack of experience on the downlow, since you'll be receiving over 3 times the average salary of your Chinese colleagues who have spent years training to become teachers. Equally, if this is nothing more than a gap year experience for you, don't advertise this to your colleagues. Remember, teaching abroad might be a career break or gap year for you, but it's your colleagues' career so be respectful.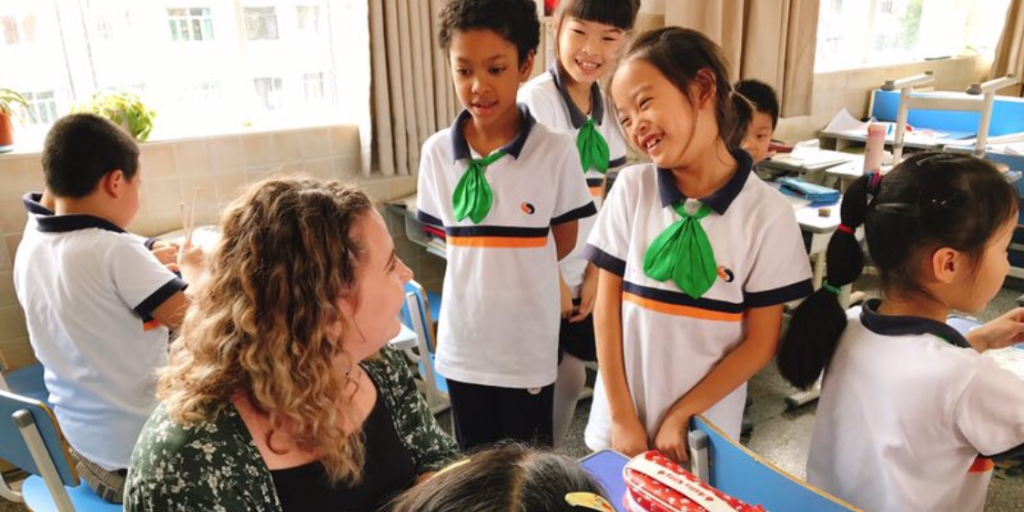 A Not so Warm Welcome
If you thought you'd be welcomed with huge smiles and open arms on your first day, prepare to be disappointed. While the Chinese can be some of the friendliest people you'll meet, you might have a hard time believing us at the start. You're more likely to be met with nervous stares and muffled giggles than the big grins and bellowing 'hello's' you see all over the internet. What most of us don't realise before arriving in China is that our colleagues and students are just as nervous about meeting us as we are them!
It's easy to mistake this as unfriendliness but know that this isn't the case. Many Chinese people tend to be very shy at the prospect of speaking to a foreigner for fear their English is not good enough. Given that you're new to China it might not seem fair, but the onus is on you to make the effort. By being friendly, happy and willing to strike up conversation with your colleagues, you'll soon break down those barriers and form lasting friendships that will make your experience that bit more enjoyable.
Final Thoughts
Each member of the Teach English In China team has taught in China, and we've all gone out with our own ideas of what to expect. One thing we've all learnt is that even if things aren't what you imagined, they all work out in the end. With an open-mind, a good attitude towards change and determination, you're sure to have a great time. If you're looking for support throughout your experience, check out our State School and Private School Teaching Programmes with which we provide ongoing assistance and advice about teaching, China and making the most of your placement.