Thanks to it's huge cultural, linguistic and geographic diversity, choosing the best city in China for you to live and work in can be difficult. Beijing and Shanghai might be at the top of your list, but you shouldn't overlook lesser known places with just as much to offer. The sheer size and diversity of the country means there's bound to be a city that's perfect for you. You just need to find it.
Using some of the most important deciding factors to our past teachers, we have compiled a list of things to consider when choosing the best city in China for you.

The Culture
Huge cultural and linguistic differences make moving to China challenging for even the most seasoned of travellers. It's important you factor this in when choosing where to live. Would a sprawling metropolis with a high expat population and western influences suit you? Or would a more traditional city, with fewer foreigners and more authentic culture be your ideal destination?
Beijing, Shanghai and Shenzhen all offer an enticing combination of Western and Chinese culture, popular among foreigners. Here, you'll see just as many Starbucks branches as noodle shops, and finding certain home comforts is relatively easy. The large expat communities in these metropolises mean locals are accustomed to seeing foreigners and are less phased by you. The international buzz and opportunity these cities have to offer attracts large numbers of young, educated Chinese people, most of whom speak English well. Consequently, learning Mandarin is less important for life in these places. If you're looking for a comfortable start to life in China and the chance to meet many other foreigners, such cities might be best for you.
If you're looking to experience a more authentic China, consider choosing less known, smaller destinations like Jinan, Wuhan or Xuzhou. Though Western chains like Burger King have wormed their way in, such cities don't have as many western influences. You're likely to discover the odd western restaurant, but finding other familiarities may be difficult and expat community will be far smaller. For that reason, you're likely to attract attention from the locals, who don't usually see foreigners in their city and who are less likely to speak or understand English. Choosing to live in a place like this will truly immerse you in Chinese culture. It will be a challenging, yet rewarding experience, from which you'll learn a lot!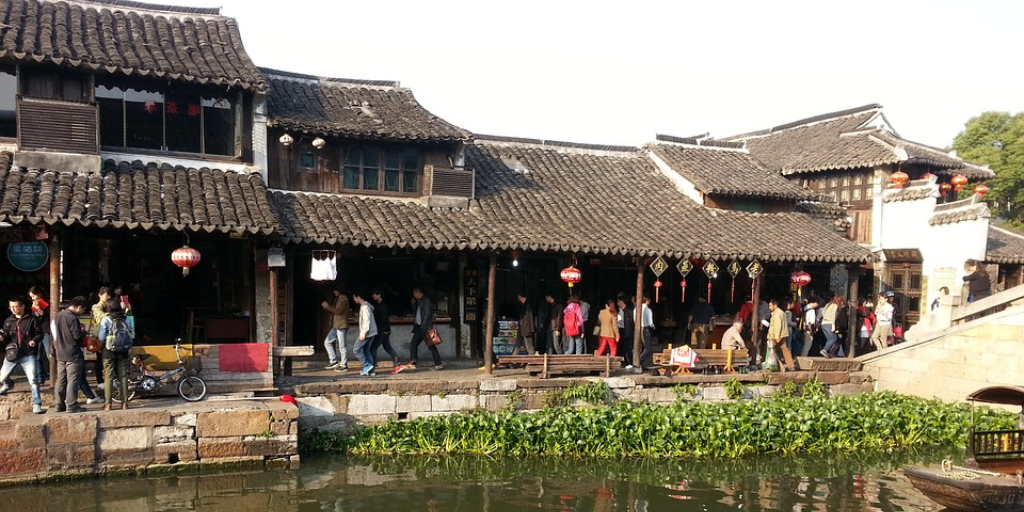 The Language
Though Mandarin, aka Putonghua, is China's official language and is taught nation-wide, over 200 dialects are used across the country. The vast majority of Chinese people today can speak and understand Mandarin, though this may not be the language you commonly hear in some cities. This is particularly the case among older generations, who didn't have to learn Putonghua at school.
The purest form of standard Mandarin is spoken in Beijing, though even here a local dialect can be heard. Accents differ considerably between regions, which is something to bear in mind if you've previously studied the language. Cantonese, a different spoken and written language that is unintelligible to Mandarin speakers, is still widely spoken in Guangdong Province. If learning a particular Chinese language is important to you, consider this when choosing your ideal Chinese city.
As English is widely spoken in major cities like Shanghai, it is possible to live without needing to learn Chinese. Elsewhere, you will almost certainly have to pick up some of the language to get by. Choosing a city in China where English is less spoken is an ideal way to learn, thanks to the endless opportunities to practice. That said, if you've never learnt any Mandarin, opting for a city with few foreigners could be an isolating experience. The larger the city, the easier it is to find a language tutor, so whichever type of city you choose, learning the language will be possible. You just need to consider whether you want to learn through total immersion or formal lessons.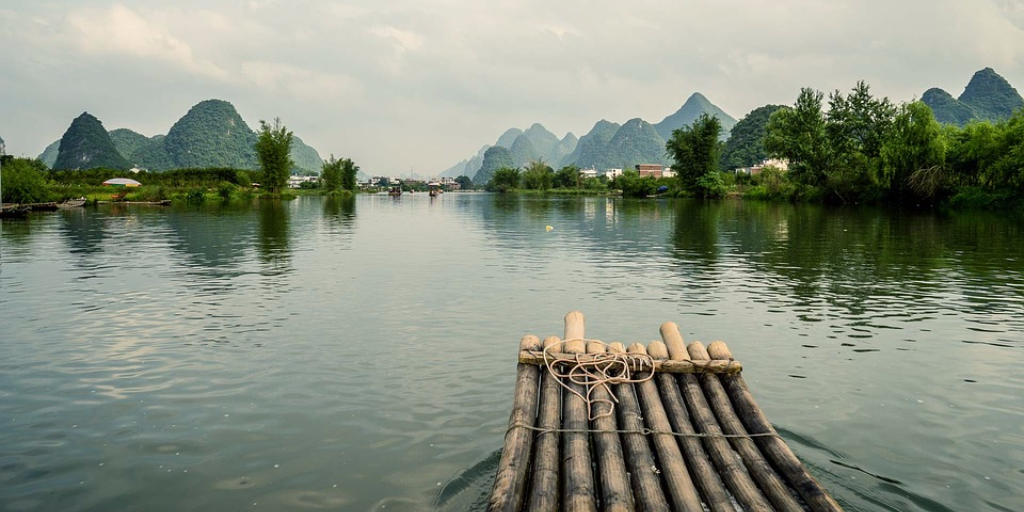 The Sights
The third factor you might wish to consider when choosing the best city in China for you is what you hope to do during your free time. The Middle Kingdom is home to a huge variety of interesting places, and extensive travel links make exploring at weekends possible. That said, the size of the country makes it difficult to travel far in only a few days. If you're hoping to explore certain regions, or visit certain sights, nearby cities might be best to live in.
The more industrialised north is famous for its history and culture. Aside from the Great Wall, attractions here tend to be cities themselves, temples and palaces; for example the northern city of Xuzhou is home to a less well known Terracotta Army and several interesting museums. The south, on the other hand, is where the natural beauty lies. Southern Provinces like Fujian, Guizhou and Yunnan boast spectacular mountains, rice terraces and waterfalls.
Another thing you may wish to take into account is pollution. Northern Chinese cities have notoriously high pollution levels, while those in the south are have far cleaner air. This isn't anything to worry about on placements lasting less than a few years, but if it's something you'd prefer to avoid it's best to choose a southern city.
The Climate
Given that its borders stretch from Russia to Vietnam, it's not surprising that the climate differs drastically across China. In general, the North experiences hot, dry summers and bitterly cold winters, while the subtropical South has hot, humid summers and mild winters. In other words; while Harbin drops to -20°C, Guangdong locals enjoy the cherry blossom and a 'low' of 13°C. Whether or not climate influences your decision, you should be aware that necessary vaccinations differ depending on region.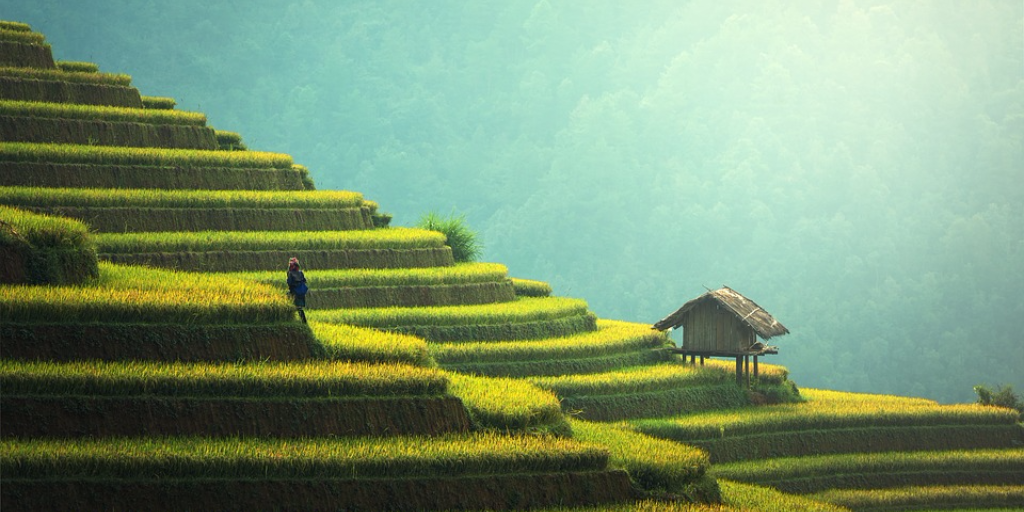 The Food
With a diverse culture comes a diverse cuisine, and culinary differences are evident throughout the country. Cuisine in the wheat-growing North largely consists of noodles and dumplings, dishes that are thought to protect against the cold.
The tropical South is the rice-growing region, where food tends to be far spicier. It's thought that chillies improve health and comfort and act as an antidote to the humidity.
Various types of Chinese cuisine are available country-wide, however good-standard Western food is more readily available in larger cities. If you wish to eat western food, or have specific dietary requirements, it's best to consider more international cities. Read our article on eating vegan in Shanghai for tips on how to maintain your diet in China.
It's diversity and size make China a great destination with something to offer for everyone. No matter where you decide to live, you will discover a fascinating culture, meet interesting people and try delicious cuisine! What choosing the best city in China for you really comes down to is what you hope to achieve and in which environment you will be happiest.
It's also important to note that schools in different cities recruit at different times; see our list of possible placement locations and start dates for more information.